Local modest and Muslimah clothing fashion designers were driven to establish their business as they saw the needs to have more options for modest clothing from the local market.
They cater not only to Muslimah ladies but also to everyone who prefers wearing loose and baggy clothes that are covered and modest.
In an interview with local young fashion designers, they talked on how they came about with their business so as to cater the demand of the local market and their journey so far.
The founder of Bazla Hannah Boutique, Dk Siti Nasrun Hidayati Pg Hj Mohd Daud, started her ready-to-wear and custom-made attires designing business due to her own personal reason.
"It started off with me actually. With me being a plus-sized woman, it's so difficult to find nice clothes and the frustration got me thinking, why don't I make my own clothes?" she said.
"A few friends liked it and started asking where I bought them (clothes). So, from there I got the idea of having my own line that caters to all sizes," she said.
For Dk Nasrun, it has been positive for her clothing business as it caters to majority of the female market segment.
"Alhamdulillah so far it is very promising… it must be because we are a Muslim country so modest clothing is what we wear every day," she said. Although keeping up with the market trend can be quite hard for her due to the growing number of local fashion designers, she makes it a habit to always listen to customer's needs so as to improve the quality of the products and enhancing customer service.
Starting off as an online-based entrepreneur back in 2009, Dk Nasrun recently opened her boutique last February and has already ventured to the Indonesian market due to the positive feedback received from customers.
"I just joined an (Indonesian based) online store that caters merchandises and products from different brands and (with the positive response) it gave us the confidence to expand our line to other Muslim countries," she said adding that she is eyeing to venture to Malaysia and Singapore next.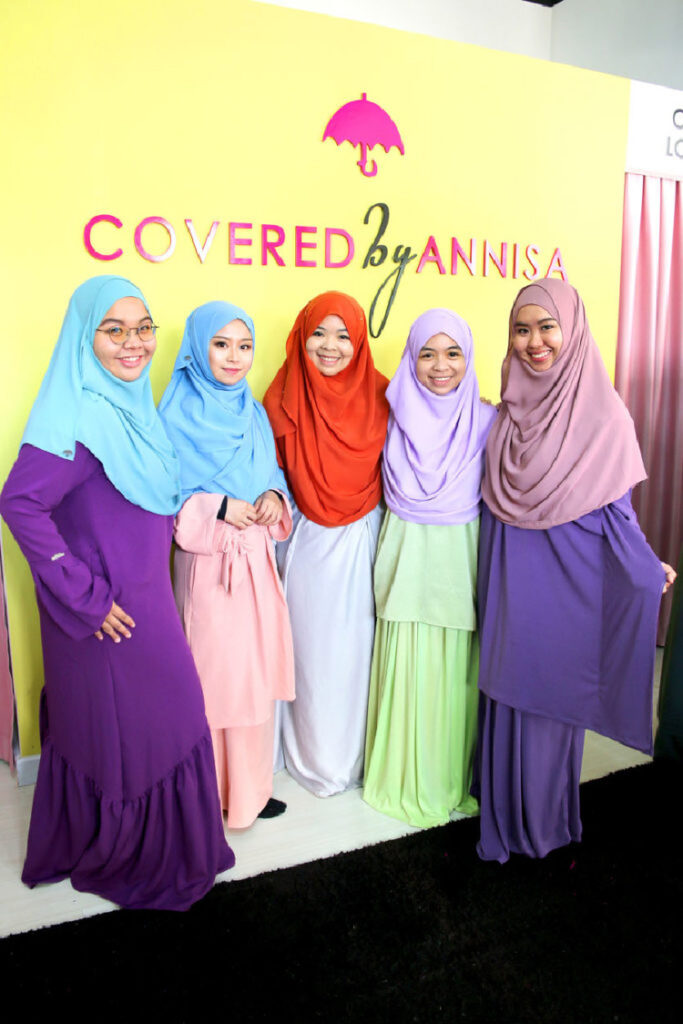 Dk Nasrun also noted that creating own clothing line has become a trend in Brunei nowadays and that it is optimistic for the country to be one of the fashion regions for Muslimah.
Just like Bazla Hannah Boutique, CbA exclusively designs and produces modest Muslimah clothing Ready-To-Wear blouses, long dresses and skirts from head to toe.
The homegrown fashion brand had also ventured outside of Brunei and took part in fashion expos so as to expand their target market.
"To venture outside of Brunei is a strategic decision to create strong branding positioning and pushes CbA's capabilities to produce better quality products. This is because from what we observe, Bruneians are often attracted to foreign brands more perhaps due to the reputation and international quality standards. So, we want to challenge ourselves to at least be on par with these outside brands," said the young entrepreneur. Asked on how she overcame obstacles and challenges faced along the way, she said that she would team up with her sister and brainstorm on the possible solutions and make the best out of the situation.
"But sometimes, things are outside of our control and at times like this, we try to stay positive, learn from those mistakes and move forward as a better team with stronger spirit," she said.
THE BRUNEIAN | BANDAR SERI BEGAWAN