The Brunei-China Art and Visual Culture Festival kicked off yesterday with a digital photography exhibition showcasing the public to a celebration of art and cultural diversities, and the 30-year friendship between Brunei and China.
The exhibition is the first of its kind in Brunei and will run until 9 August at Baiduri Bank's head office, featuring over 150 photographs and photography collections of rarely seen works by photographers from both countries. 
Holding the themes "Faces and Cultures of Brunei " and "Friendship between Brunei and China" the exhibition will be showcasing works by Beijing People's Association for Friendship with Foreign Countries (BPAFFC), Foreign Affairs Office of Nanjing Municipal People's Government, Brunei Photographic Society and Brunei's independent photographers at the bank's atrium.
Featured photographers include the likes of Bahrin Yusof, Hj Ali Hamzah Hj Gafar, Hj Kahan Hj Nasir, Ian Anthony Echual, Lee See Shang, Amir Hazwan and many more.
Furthermore, the public will also be able to attend an art dialogue between invited artists from both countries which will be held on 27 July 2021 at the Baiduri Community Space.
The event will see local youth artists exchange dialogues with artists from China through a virtual platform. Invited local artists will include Kris Kamila, Faiq Airudin, Nina Wadood Bolkiah, Chong Hao Wen and Amir Hazwan.
Moreover, the five Chinese artists participating in the dialogues features Zhen Ziweii, Ma Lin, Chen Fubin, Mai Hongjun and Wu Hongliang, who are all from the Beijing Art Academy, one of the largest professional painting academies in China.
According to the gallery founder, Huifong Ng, the festival is intended to gather creatives and art enthusiasts to celebrate the beautiful cultures and talents from Brunei and China.
"The photography exhibition by Bruneian and Chinese photographers will showcase rarely seen photos to the public while the art dialogue bridges Bruneian artists with fellow Chinese artists in their respective professions in exploring new collaborative opportunities," she said.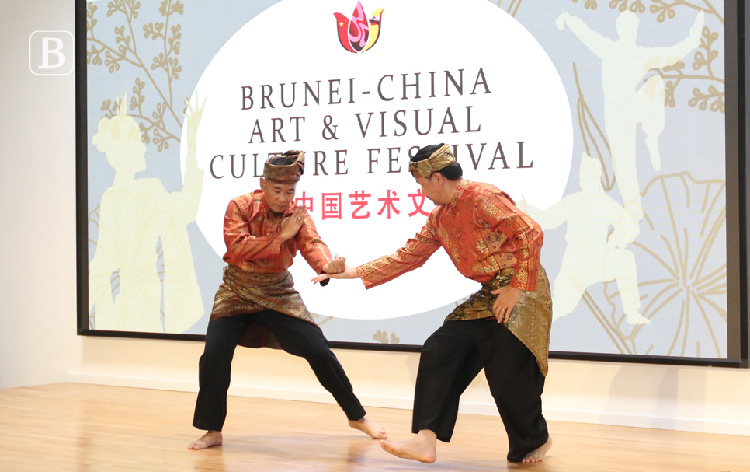 In supporting this event, Chinese Ambassador Yu Hong said that this year holds special meaning to China-Brunei relations as the countries celebrate the 30th anniversary of diplomatic ties.
"Culture and arts plays the role as a bridge that connects hearts and emotions between peoples, and a bond that helps with better understanding and deeper trust between countries. The cultural and arts exchanges between China and Brunei are very active," she shared.
This sentiment was also highlighted by Minister of Culture, Youth and Sports Major General (Rtd) Dato Paduka Seri Haji Aminuddin Ihsan Pehin Orang Kaya Saiful Mulok Dato Seri Paduka Haji Abidin in his speech at the launch of the Brunei-China Art and Visual Culture Festival.
"The role of culture is ever more relevant as a vital part of the solution in uplifting mental well-being in these challenging times with an uncertain future, defined by post-COVID-19 recovery, digital culture and the creative economy," he said. 
"Culture and arts are fields like no other. Today, we celebrate its crucial role, an intangible bridge that has continued to connect the people of Brunei Darussalam and China, a solid foundation of appreciation, understanding and tolerance for each other," added the minister.
"For us, preserving and promoting our tangible and intangible cultural heritage for many years to come will always be relevant and as the ASEAN Chair, one of our top priorities is to implement the ASEAN Culture of Prevention: a paradigm shift in mindset from one of mitigation to one of prevention in the protection of our invaluable cultural heritage. The festival is not only an opportunity to further this commitment; it is also an opportunity to draw strength and talent from both countries," he concluded in his  speech.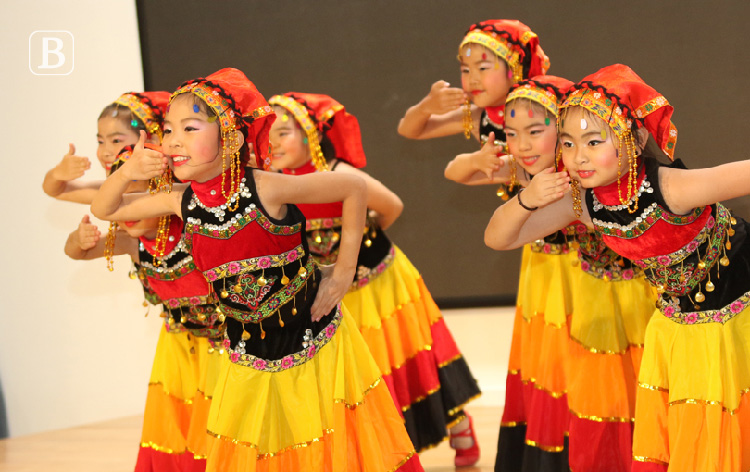 During the launching of the Brunei-China Art and Visual Culture Festival guests were also treated to a medley of cultural performances such as silat, wushu and taichi martial arts as well as Malay and Chinese traditional dances.
The event is supported by Ministry of Culture, Youth and Sports of Brunei Darussalam, Embassy of The People's Republic of China, Beijing People's Association for Friendship with Foreign Countries (BPAFFC), Foreign Affairs Office of Nanjing Municipal People's Government, and Brunei-China Friendship Association (BCFA) and sponsored by Baiduri Bank.
For more information and updates follow their Instagram @huifongsartgallery and Facebook @Huifong's Art Gallery. Pre-registration to the art dialogue is at www.huifongng.com/hag.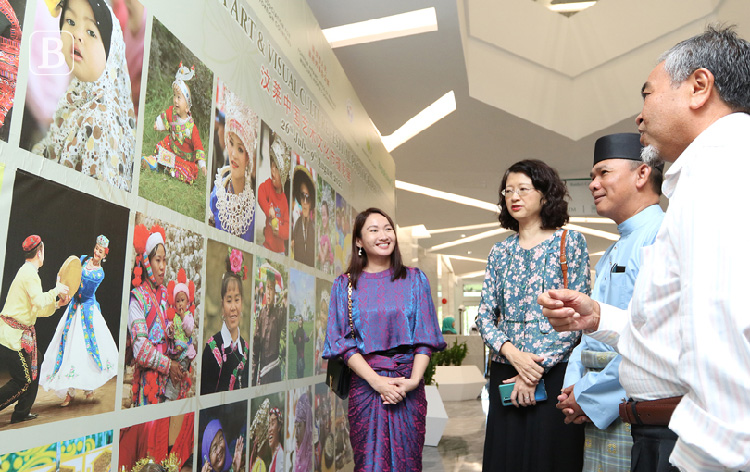 THE BRUNEIAN | BANDAR SERI BEGAWAN