The Ministry of Health has temporarily postponed vaccine services for individuals who have made reservations for the first dose due to a shortage in supply of COVID-19, the Minister of Health shared on Tuesday.
Speaking during a press conference, Yang Berhormat Dato Seri Setia Dr Hj Md Isham Hj Jaafar said that vaccination centres nationwide "will not be able to provide the COVID-19 vaccination services to anyone who have booked the first dose".
The postponement in vaccinations services for first dose recipients took effect today, Wednesday, 1 September until a date that will be announced later.
"This postponement is due to the supply of COVID-19 vaccine that has been reduced rapidly and unexpectedly," he explained.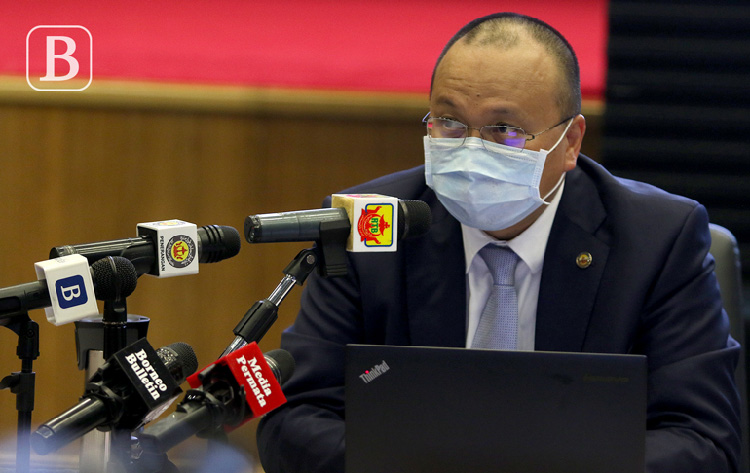 "The Ministry is currently working to get the supply of vaccines as soon as possible as the provision of the COVID-19 vaccine for the citizens and residents of Brunei Darussalam is a priority," he added.
In light of this, members of the public who have already booked for the first dose will be re-scheduled to get a new booking slot when the new vaccine supply arrives.
The first dose of the COVID-19 vaccine however will still and only be provided to the elderly, differently-abled and pregnant women. These individuals will still be able to receive their first dose from their respective vaccine centres on a walk-in basis.
"However, it should be noted that the supply of vaccines for this group is limited," continued the minister.
Meanwhile, vaccination services for individuals who have booked for the second dose will still continue, added YB Dato Dr Hj Md Isham as the supply of vaccine for people in this category are adequate.
During a question and answer session, the minister went on to note how the postponement of first dose vaccines will not affect the government's goal in achieving herd immunity or 70 per cent of the population being fully vaccinated by the end of the year.
"First of all, as we have seen in the past few days, Alhamdulilah, we have managed to vaccinate about ten thousand people daily, so this is very encouraging and the ministry is appreciative of the response from the public," he said.
However, the ministry is currently in talks with the relevant parties on acquiring the amount of the COVID-19 vaccine needed to ensure that the National Vaccination Programme continues and that there would not be any delays in future supplies.
No definite timeline has been set on when exactly Brunei will receive the supply of vaccines for first dose recipients but the minister shared how these supplies may likely be acquired through bilateral agreements with the sultanate's closest allies.
In the meantime, YB Dato Dr Hj Md Isham said that the ministry will be looking into fast tracking vaccine appointments for those who have reserved slots for the second dose, adding that soon more than half of the population will be fully vaccinated.
THE BRUNEIAN | BANDAR SERI BEGAWAN