Brunei received 100,000 doses of Australian–manufactured AstraZeneca vaccines yesterday, marking the second batch of vaccine donation to arrive in the country this week.
The contribution from the Australian government will help increase the country's inoculation capacity after the National Vaccination Programme for first doses was halted on 1 September due to vaccine shortage.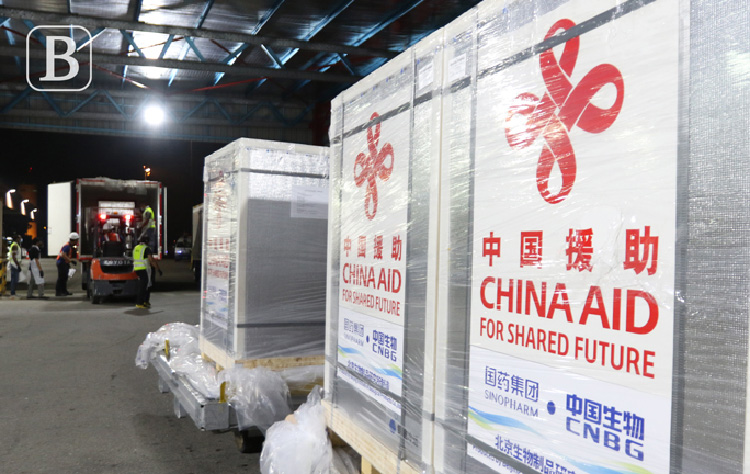 Australia is the third country to disclose its vaccine donation to Brunei after Japan with 100,000 doses of AstraZeneca slated to arrive by end of September.
To date, the sultanate has obtained 200,000 doses of Sinopharm and AstraZeneca vaccines from its bilateral counterparts China and Australia.
In December 2020, the Australian Department of Defence donated COVID-19 laboratory equipment to the Royal Brunei Armed Forces for the Medical Reception Station (MRS) in Bolkiah Garrison.
Brunei and Australia share warm and friendly relations, with bilateral cooperation between the two countries continuing to progress well since the
establishment of diplomatic relations in 1984.
Both countries have worked closely together in various areas of mutual benefit including education, trade and investment, defence and connectivity, said the ministry of foreign affairs in a statement.
Australia is an important regional partner for Brunei Darussalam. In view of the long-term impact of the COVID-19 pandemic, particularly on the well-being of the people, Brunei Darussalam and Australia have continued to work closely together in addressing mental health issues in the region and beyond, including through ASEAN-led mechanisms such as the East Asia Summit.
This is in-line with Brunei Darussalam's priorities and deliverables of its Chairmanship of ASEAN, under the theme of "We Care, We Prepare, We Prosper".
A significant milestone will also be achieved this year in regional cooperation with the convening of the inaugural annual ASEAN-Australia Summit, concluded the statement.
The vaccines were handed over to Permanent Secretary at Ministry of Foreign Affairs (MFA) Pg Datin Shazainah Pg Dato Paduka Shariffuddin from Acting High Commissioner of Australia to Brunei Darussalam Chintana Vongpaseuth.
Also in attendance were senior government officials from MFA and Ministry of Health as well as representatives from the Australian High Commission.
THE BRUNEIAN | BANDAR SERI BEGAWAN