Wu Chun, Brunei's own international celebrity and entrepreneur recently donated over 1000 sets of medical grade Personal Protective Equipment (PPE) to Ministry of Health (MoH), Jerudong Park Medical Centre (JPMC) and Pantai Jerudong Specialist Centre (PJSC).
The PPE which was worth $20,000 include disposable face shields, boot covers, and medical grade jupiter suits and were allocated 1,000 sets to MoH, 100 sets to JPMC and 100 sets to PJSC for medical health workers and frontliners.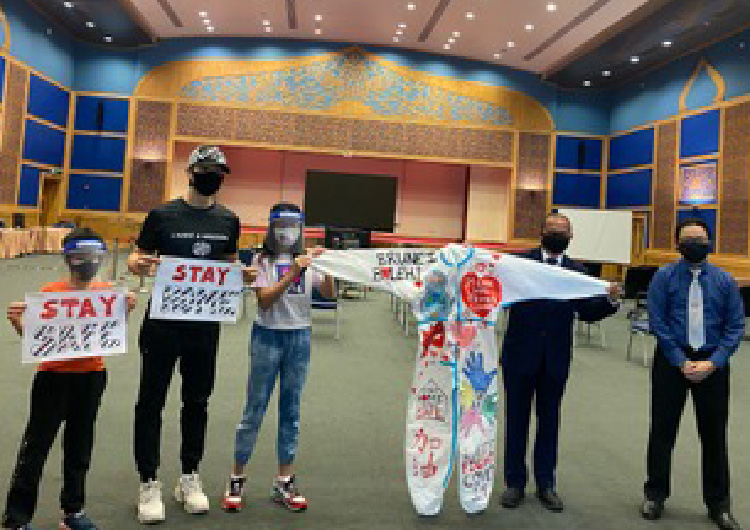 "We are grateful to be able to support Brunei's first responders and medical professionals who are heroes on the frontlines battling the unseen enemy with this PPE donation," said Wu Chun in a statement.
The public figure is known for doing numerous charities and philanthropist works especially as way to commemorate his birthday in October.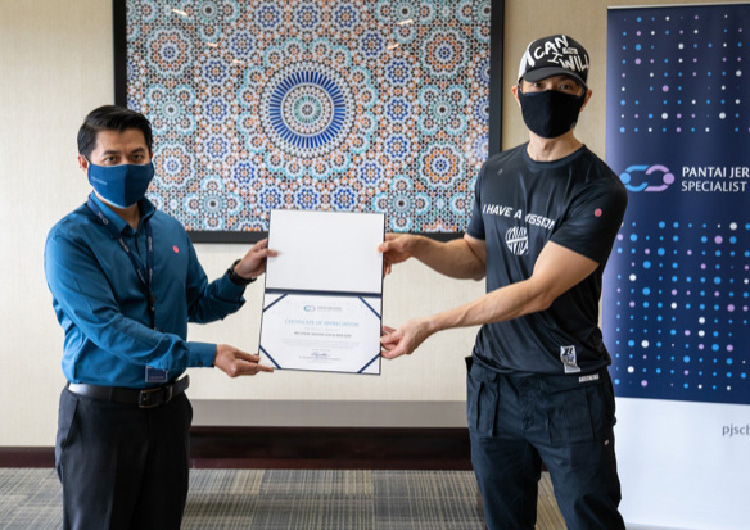 The donations were also a birthday wish from his wife and two kids who share the same birthdates with the Bruneian born superstar.
"I told my kids the best present for us this year is to donate and help those in needs and encourage everyone to stay home and stay safe," he said, adding that he wanted to set an example to his children to give back to the community.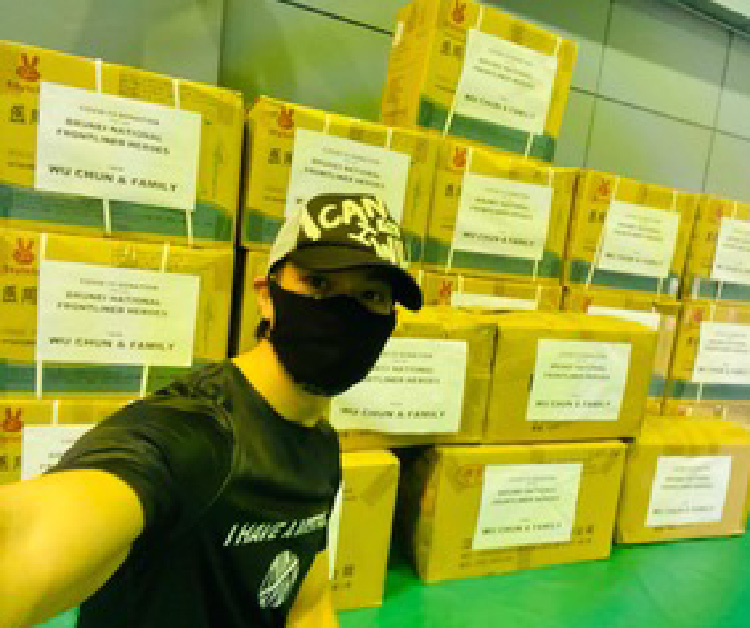 "I am glad that they actually understand it and really looking forward to this meaningful donation for their birthday this year," he concluded.
He also has shared that during his essential trips to China during the pandemic, he observed that most of the frontliners at the airport and hotels as well as the medical team wearing full sets of PPE.
According to the health ministry, the donations will be distributed to various departments in hospitals that needed them most.
Wu Chun previously raised funds amounting to $16,000 for Special Olympics Brunei Darussalam (SOBD) by selling his pre-loved personal high-end items.
This article was first published on 9 October 2021 in our Weekly E-Paper issue 162
THE BRUNEIAN | BANDAR SERI BEGAWAN