His Majesty Sultan Haji Hassanal Bolkiah Mu'izzaddin Waddaulah, Sultan and Yang Di-Pertuan of Brunei Darussalam recently opened the ASEAN Business and Investment Summit (ABIS), highlighting Brunei Darussalam as the Chair of ASEAN 2021 has the honour to lead the region towards economic recovery.
In a keynote address, the monarch said that the theme 'We Care, We Prepare, We Prosper' affirms ASEAN's collective commitment to care for its people and prepare for future challenges and opportunities with the goal of ensuring that the whole ASEAN community can sustainably prosper.'
Over 2000 people took part in Southeast Asia's premier annual business forum, featuring Heads of State, Presidents and Prime Ministers from ASEAN and its global partners, leaders of business, the public sector from over 50 countries ranging from the UK to Chile to across Asia.
On her part, Chair of ABIS 2021 Haslina Taib, noted that the summit is an important platfrom that gathers stakeholders in ASEAN to discuss the key issues facing the region.
"The dynamism of the region by noting 'We are ASEAN, through collaboration and commitment of progressive public sectors and proactive businesses, we can build a sustainable digital future SAMA-SAMA," she stressed.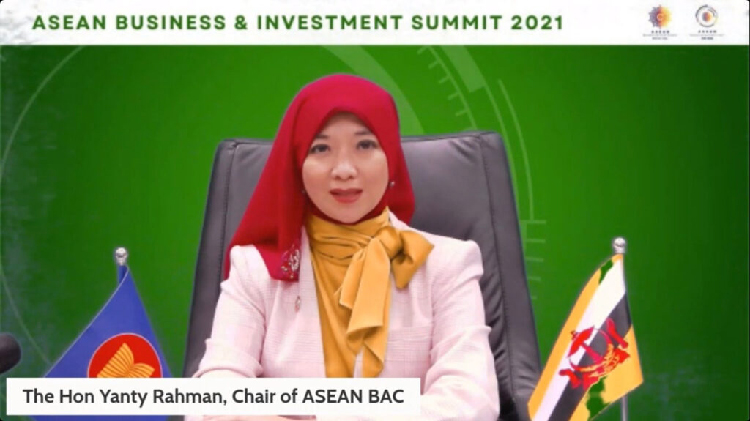 Moreover, Chair of the ASEAN Business and Advisory Council YB Yanty Rahman, who was the host of the Summit, said that the session saw various insights and perspectives across various burning issues such as the future of work, education, health and everyday life in a post-COVID to ASEAN's priorities in the new normal, ASEAN's digital economy and finally – ensuring a sustainable ASEAN.'
In her special remarks the Managing Director of Brunei LNG, a Lead Partner of the Summit, Farida Dato Talib said that the Summit was important as it discusses key issues such as sustainability and energy transition.
"Brunei LNG is a provider of sustainable and clean energy to the region. With 50% lower emissions than coal, there is a huge potential for LNG to play a more prominent role in SE Asia where the Total Final Energy Consumption (TFEC) demand will go up by 146% as the region is transitioning towards low carbon," she said.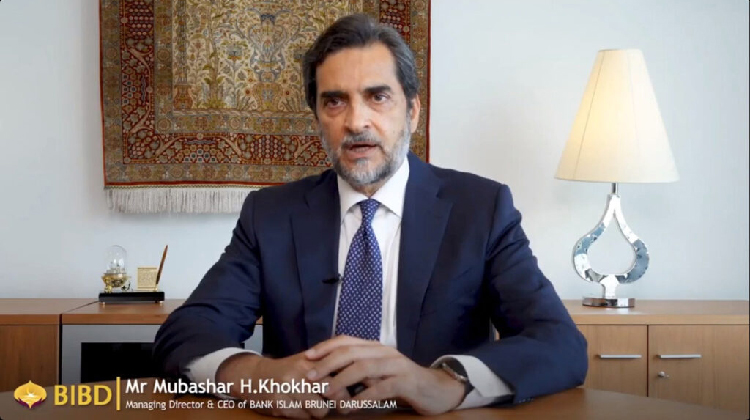 Furthermore, Managing Director and CEO, Bank Islam Brunei Darussalam (BIBD), a Lead Partner of the Summit, Mubashar H. Khokhar, said that it is without doubt that digital transformation and sustainability are among several key opportunities that have emerged from this pandemic.
"Business leaders need to leverage digital transformations to align with their sustainability objectives, redirecting capital towards sustainable practices and companies, incentivising sustainable activities, and bringing more choice to consumers in terms of sustainable products and services," he added.
ABIS 2021 included keynote speakers Prime Minister Scott Morrison of Australia, Prime Minister Hun Sen of Cambodia, Prime Minister Justin Trudeau of Canada, President Joko Widodo of Indonesia, Prime Minister Dato' Sri Ismail Sabri Yaakob of Malaysia, Prime Minister Boris Johnson of the United Kingdom and Deputy Prime Minister Pham Binh Minh of Viet Nam.
For more information on the ASEAN Business Advisory Council 2021 visit www.aseanbacbrunei.com.bn.  – Analisa Amu
This article was first published on 30 October 2021 in our Weekly E-Paper issue 165 | More stories here
THE BRUNEIAN | BANDAR SERI BEGAWAN