From whimsical childhood snack-themed postcards to humorous Kedayan stickers, Papurr Tools' collection of stationery is a colourful matrimony of nostalgia and everyday Brunei life.
Founded in 2018 by two sisters, who goes by the psuedonym Sidaunoren and Sikulatbiru, the homegrown business was established after their founders realised they were unable to find stickers and colourful tapes that they can use to embellish their Bullet journals (BuJo), especially ones that incorporated local designs and culture.
Armed with a background in art and design, the duo took the opportunity to create stationery and embellishments for journaling enthusiasts with Bruneian-inspired design and motifs.
"We realised that stationery products in Brunei are quite limited, especially on those related to our culture," said the founders.
To distinguish Papurr Tools from other brands, the two sisters decided to design a line of stationery products that revolve around Bruneian identity and nostalgia.
"Our goal was to provide unique stationery that resembles the perks of being Bruneian," said Sikulatbiru, the designer of the business.
Papurr Tools started with a sticker series that came in a vast assortment of nostalgic motifs, from childhood ice cream to traditional cakes.
Since then, the homegrown business has produced enamel pins, postcards, washi tapes, sticky notes and greeting cards. among others.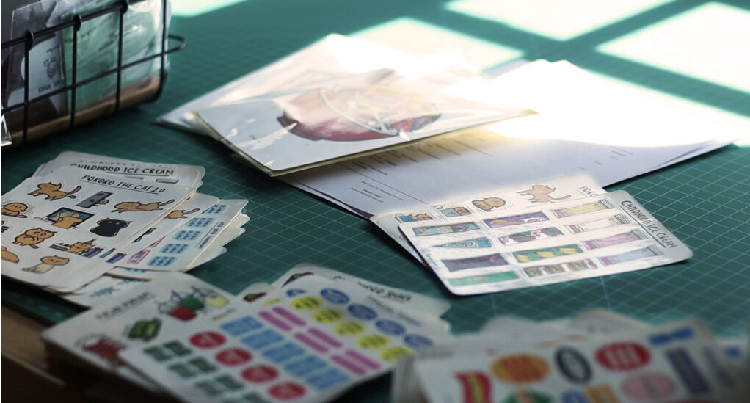 "So far, we have created up to 45 products consisting of 22 stickers, 7 postcards, 6 cards, 3 washi tapes, 4 sticky notes and 3 enamel pins," she said.
One of their popular products, the "Bahasa Kedayan" series features phrases like "Kabaliangan", "Uja Bisia Catu" and "Bae Hawaa", to name a few.
"We mostly get inspiration from our daily life as Bruneians. We like to highlight the simple things that people take for granted such as our local delicacies that we eat everyday and activities we always do in Brunei," said the designer.
Moreover, the entrepreneurs hope to represent local motifs and design in a way that encourages people to embrace and celebrate the rich history and culture behind them.
"We wanted to create an image or brand that was close to our heritage. Back in college and university during art lessons, it was always emphasised on the importance of portraying your Bruneian identity into your art and design," she further explained.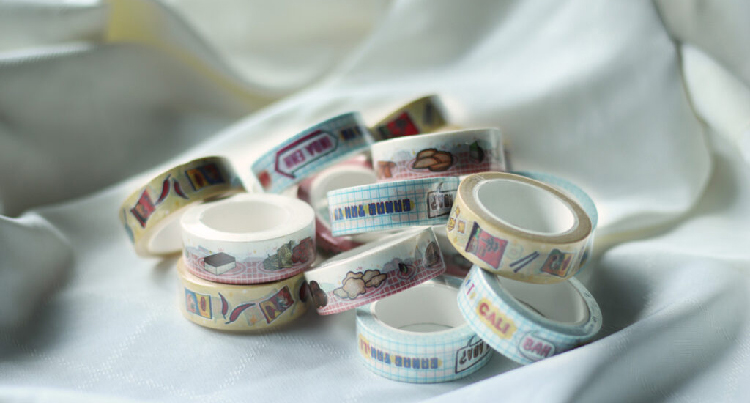 Another one of their first and popular series, is "Pororo the cat" which captures the adventurous spirit of the adorable orange cat and was inspired by their own beloved cat.
"Designs such as Pororo was based on our late cat. We also like to include bits of our own personal life into our products so that way we can in some ways have an avenue to cherish our memories," she shared.
Furthermore, Papurr Tools also recently launched its website, which is expected to make it easier for customers to browse and order their products.
She said that having a strong online presence is crucial because the market is highly competitive.
"The current pandemic situation has somewhat pushed us to create the website a bit earlier as customers now prefer to shop from the safety and comfort of their home and we thought we could do our part as well in flattening the curve," she said.
"By selling through our website, we feel that we can reach more customers and it is quite flexible and easy for us as well in terms of restocking our inventory and monitoring our sales," she continued.
For the two sisters, the idea that their hobbies could end up evolving into a successful business has never crossed their minds until they started Papurr Tools.
Despite the hopeful beginning, however, the stationery business did not come without its challenges.
According to the founders, one of the biggest challenges was the ever-changing trends and growing competition.
During their three years in the stationery business, the founders also learned the ins and outs of the market in addition to entrepreneurship.
"We learned that when you own a stationery business, there are periods or seasons where the sales are in-demand such as during end-of-year sales and back-to-school period and there are also times when it's quiet too," she shared.
Aside from seeing the growing trend in the journaling, and scrapbooking community and locally-made stationery, she said that the stationery sector in the sultanate is still in its infancy, but she still sees potential in it.
When asked about the future plans for Papurr Tools, the sisters shared that they are concentrating on expanding their brand both locally and globally.
Papurr Tools also hopes to expand its products and create its very own stationery line in the future as well as opening a brick-and-mortar store housing locally-made stationery.
The stationery company is also looking for new ways to improve its services, in its commitment to providing customers convenient ways to buy their products.
This article was first published on 13 November 2021 in our Weekly E-Paper issue 167
THE BRUNEIAN | BANDAR SERI BEGAWAN