Royal Brunei Airlines (RB) recently celebrated its 47th year of establishment in a virtual ceremony, gathering over 500 staff from around RB's network.
The event was also part of the airline's annual internal sales and marketing forum called RB Assembly that was organised from 15 until 19 November 2021.
RB's Acting Chief Executive Officer Captain Sabirin Hj Abd Hamid in a statement said that with 47 years under its wings, RB has been known for its unique, genuine service that plays on timeless values and authentic Bruneian hospitality.
"We want to express our sincere gratitude to His Majesty and His Majesty's government, including the Board of Directors, for their active support and encouragement for RB throughout the years. RB's success is also due to our guests' ongoing support and loyalty who prefer a distinctive airline offering served by our outstanding award-winning cabin crew," he said.
The acting ceo also extended his deepest gratitude to Team RB for their enthusiasm, dedication, expertise, energy, and commitment in Brunei and across our network worldwide.
"Let's continue to focus on exceeding our guests' expectations and delighting them with our warm Bruneian hospitality, Insyaa Allah," he concluded.
Throughout the 47 years into its journey, RB has received several notable global accolades, the flag carrier said in a statement.
World Travel Awards recently championed RB as winners for Asia's Leading Cabin Crew and Asia's Leading Business Class, and in 2020, RB won the World's and Asia's Leading Cabin Crew.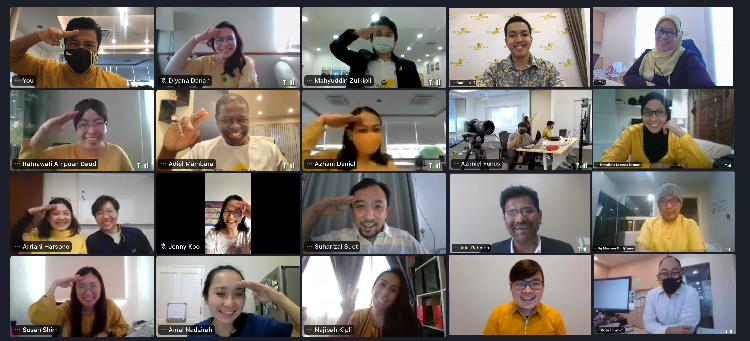 As for Skytrax Top 100 Airlines, RB is at 58 compared to 66 in 2019. As for TripAdvisor, Travellers' Choice Regional Airlines – Asia 2020, and Airline of the year 2017.
During the virtual gathering, the staff took part in performances, interactive team-building activities, and was entertained with a virtual magic show dubbed "The Magic of RB" by Brunei magician Nadzri Harif. – Analisa Amu
This article was first published on 20 November 2021 in our Weekly E-Paper issue 168 | More stories here
THE BRUNEIAN | BANDAR SERI BEGAWAN