From now until 31 January 2022, Standard Chartered Credit Cardholders can enjoy low processing fee when converting their purchases at any merchants, both local and overseas, into 0% EasyPay instalment plan.
Standard Chartered clients who make purchases during the Promotion Period may choose to convert their retail purchases for 12-month, 18-month or 24-month 0% EasyPay Instalment Plan for 0.99% processing fee or a minimum of BND3, whichever is the higher amount.
Standard Chartered Head of Retail Products & Digital Jacky Teo in a statement said that with the promotional offer, the instalment programme allows clients to break down large amount purchases on their credit cards into more affordable monthly repayments with only 0.99% processing fee.
"To add on the convenience of this programme, clients can simply perform the conversion on their SC Mobile App," he said.
The promotion is valid for retail purchases of minimum BND300 per transaction and a maximum of BND30,000 during the promotional period, and conversion requests must reach the Bank within 30 days from the date of purchase transaction to be eligible for the processing fee discount to be applicable.
The request for conversion can be made via Standard Chartered Bank's Client Care Centre at 2658000 or SC Mobile App. Standard Chartered Credit Cardholder may have multiple applications per month for this Promotion as long as they meet all the eligibility criteria, and their credit balance allows it.
In addition to this great promotional offer, Standard Chartered Credit Cardholders can enjoy a range of benefits and privileges. This includes the earning of reward points on all purchases which can be redeemed for a host of exciting dining, shopping and travel rewards as well as receive best-in-class privileges at popular establishments under our The Good Life (TGL) programme.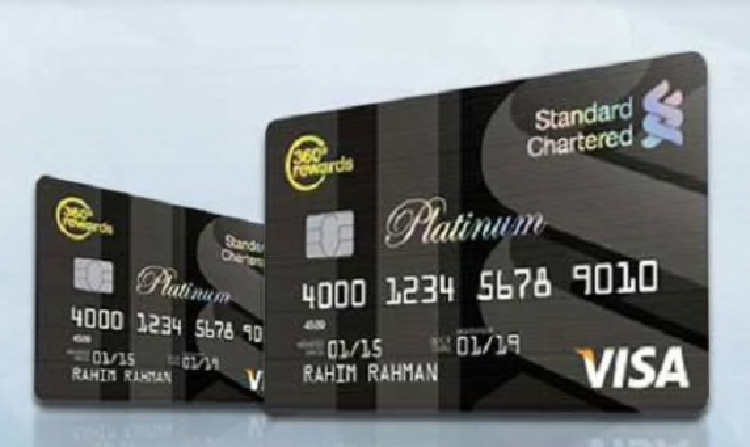 For more details on the 0% EasyPay plan and promotion offers, visit the bank's website at www.sc.com/bnand follow the bank's social media accounts on Instagram @StanChartBn or Facebook www.facebook.com/StandardCharteredBN.
This article was first published on 04 December 2021 in our Weekly E-Paper issue 170| More stories here
THE BRUNEIAN | BANDAR SERI BEGAWAN