Progresif and INCOMM recently organised a lucky draw campaign to encourage members of the public to support the Ministry of Health's #GetVaccinated initiative to reach the country's target of 70 per cent fully vaccinated population.
The campaign which ran from 10 to 20 November 2021, saw an overwhelming response from the public and named Dk Nusar Pg Majid as the winner of a brand-new iPhone 13 mini with Progresif Starter pack.
She was among a total of 72,623 people who took their vaccines during the ten-day campaign.
In a statement from Progresif, the rewards were part of a nationwide campaign opened to all residents in Brunei who took either their first or second vaccination dose at all vaccination centres.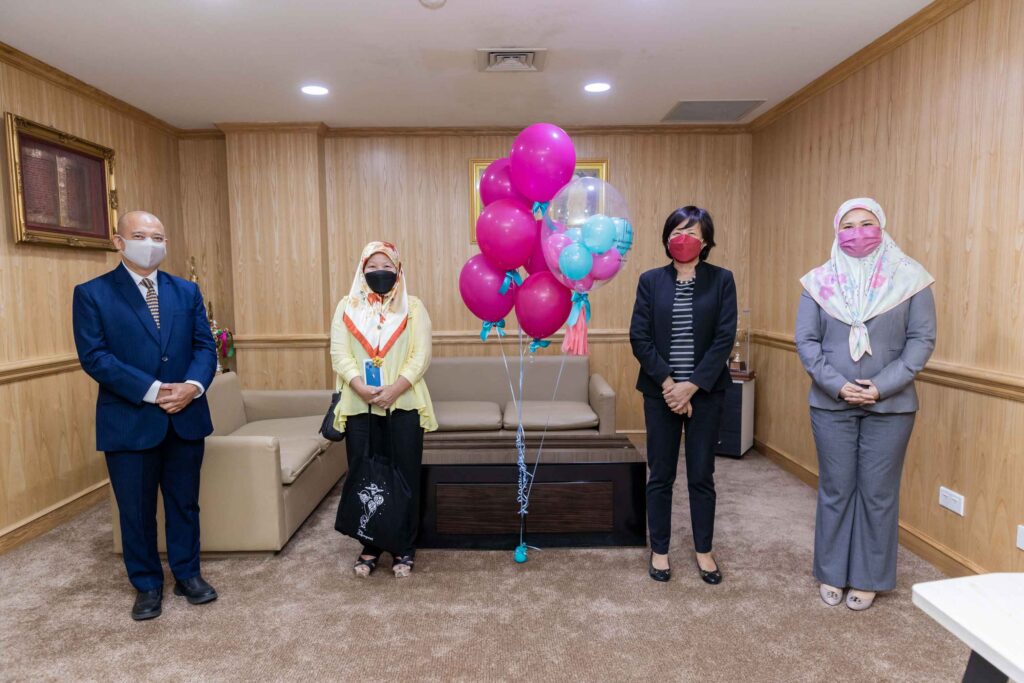 Moreover, Progresif subscribers who took their second dose at the Belalong Community Hall in Temburong Vaccination Centre during the campaign were given complimentary 2GB mobile data.
To claim the data, subscribers must take a selfie, a photo of their identification card and a vaccination booklet and send to Progresif as proof of vaccination.
On hand to present the prizes to the lucky winner were CEO of Datastream Technology Cheng Siok Tuan and, CEO of Progresif Hajah Nurul Haniah Haji Jaafar, witnessed by Permanent Secretary at the Ministry of Health (MOH) Haji Maswadi Haji Mohsin.
The draw was conducted virtually on Friday, 3 December 2021 and witnessed by Head of the Health Promotion Centre Dr Hajah Norhayati Hj Kassim, MOH Head of Corporate Communications Division Athirah Fakhriah Haji Awang Yussof, General Manager of INCOMM Juliana Sim and Chief of Sales of Progresif Junaidi Bahrum.
This article was first published on 11 December 2021 in our Weekly E-Paper issue 171 | More stories here
THE BRUNEIAN | BANDAR SERI BEGAWAN