Baking a business from passion; that was in the hearts of two sisters, Anna Yong and Elaine Yong, from a young age.
The full-time working professionals started their homegrown brand Breaking Bread in August 2020, just when the pandemic started. For them, the side business is an avenue to share their baked goods with the local community.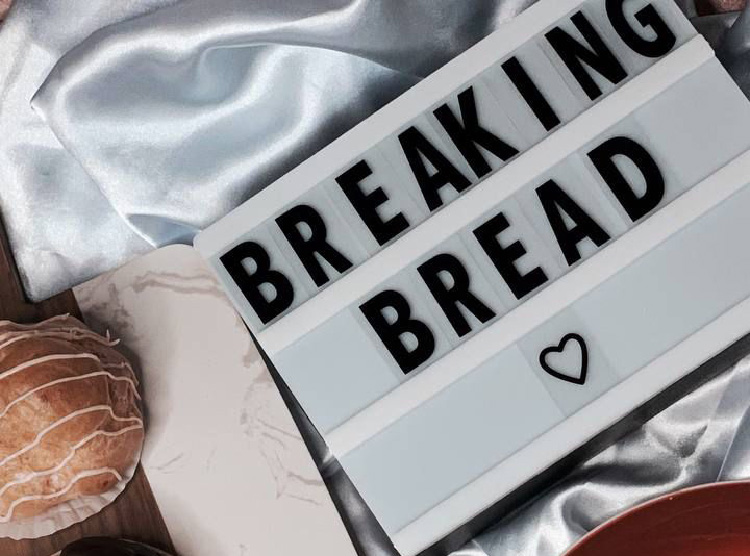 The over one-year-old brand specialises in cream puffs filled with rich flavours such citrus cream cheese, coffee cream, chocolate ganache, matcha and white chantilly. What makes them even more special, the size of the puffs is as big as a palm, always garnering the attention of customers.
Apart from the cream puffs, Breaking Bread also makes banana bread and Shiro Miso Choc Cookies as well as catering to seasonal bakes for festivities such as Chinese New Year, Mooncake Festival and Christmas and more.
They ensure that their products are made from quality ingredients with no artificial flavouring and most importantly baked fresh to order.
"My sister and I have developed a passion for baking when we were young, thanks to my mom who never fail to excite our tastebuds with her baking! We are fortunate to be able to turn our passion into our sideline business," said 28-year-old Elaine. Anna 31
According to Elaine, the name of their business revolves around their motto serving people some love with their flavourful goods made from their humble little home kitchen.
"Our motto for Breaking Bread is to Share Food, Share Joy and Celebrating Flavour! We hope that by sharing the homemade bakes that we love, we will be able to bring people closer by sharing joy and celebrating flavour when they have our bakes," said the 28-year-old entrepreneur.
As tastes continue to evolve, especially when it comes to baked goods, Anna and Elaine are constantly exploring and experimenting in their kitchen to keep up with the ever-changing needs of the consumers.
Baking during their free time and tending to their customers are what the sisters enjoy doing while making people happy with their food.
"Persistence is important to keep you going when you are venturing into a new business as it will require a lot of energy, hard work and sacrifices of personal time," said the 28-year-old.
Take a look inside the menu of what Elaine Yong and her sister, Anna has to offer and savour the sweet treats that are baked fresh by heading to their Instagram @breakingbread.bn.
THE BRUNEIAN | BANDAR SERI BEGAWAN