Making smoothies and juices fun with Bananarama as they mix all kinds of fruits and plant-based milk making it dairy-free and healthy but colourful and delicious, perfect for on the go.
Bananarama is a smoothie and juice bar specialising in fruit smoothies founded by Gary Sekhon and his wife and business partner, Anisah Alkaff.
With the business, it is the expression of their love for fruits and how much they want to spread that love to others in the country.
The inspiration for Bananarama first came when they were making the smoothies at home for themselves; something that is quick to fix and nutritious for breakfast that they could fit into their lifestyle.
The couple decided to turn their passion for fruits into a business after some encouragement they received from friends and family. Seeing the growing agricultural sector in the country and the move towards sustainability, it was the perfect time for them to start a business.
"Being able to start a business that could also support local farmers seemed to be the way forward for us, even though neither of us had very much Food and Beverages experience," said the entrepreneur.
Running the business from a small shop in Kiulap, Gary runs the day-to-day operations and Anisah manages the marketing and branding and together, they are involved in the research and development of new recipes.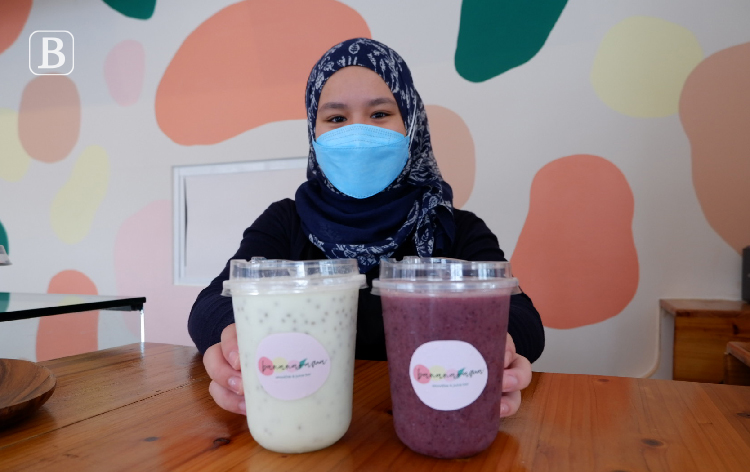 Bananarama has several choices of drinks in their menus such as Peanut Butter Cup, Strawberries and Cream, Pinalada, Blueberry Lemon "Muffin", PB&J and many more with their signature smoothie being Tutti Frutti which is a blend of bananas, dragon fruit, pineapples, lychees, mango nectar, coconut water and lime.
Their current best-selling drink is the newest addition to the menu which is called Honey Dew Drops, a blend of honeydew, coconut milk, dairy-free yogurt, coconut water and chia seeds.
They also carry a small selection of popular bakes including Chocolate Chip Cookies and Coconut Oat Cookies and some gluten-free brownies and these are all suitable for people of all ages.
"From kids to adults. We want to make consuming fruits easy, fun and delicious. We have customers who have told us that they don't normally consume fruits yet they keep coming back for our smoothies, which is very encouraging for us," said the 36-year-old.
With the smoothies replacing meals in mind, the prices of the drinks vary from $4.20 to $5.80 and each drink is easily filling to the tummy.
From the first opening of the shop in August 2021, the business has grown and so has the menu and with the COVID-19 pandemic people have been more health-conscious which is also good for the business as they offer healthy drinks which use frozen fruits and no ice added into the drinks.
"Alhamdulillah, throughout the restrictions, we were able to grow our sales slowly but steadily as more people started to become health conscious. At the beginning of the restrictions, however, it was a little bumpy and uncertain," said the business owner.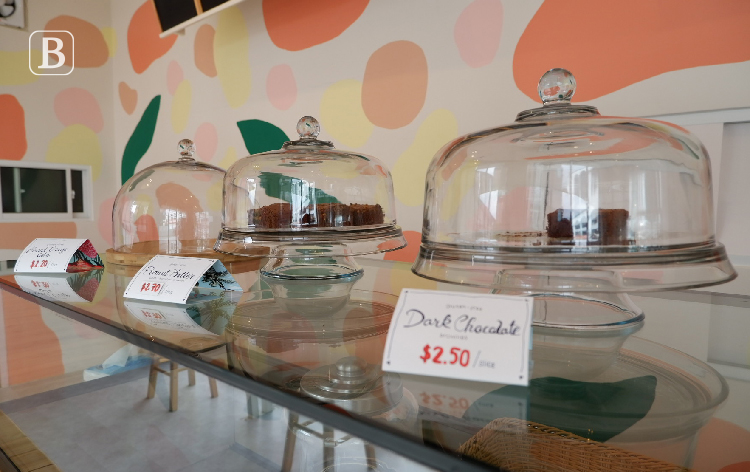 However, the store does face some challenges as their supplies of fruits are bought locally from markets and groceries and the pandemi has caused for some times the ingredient to be unavailable due to supply chain interruptions and this would cause the drinks to be unavailable in the menu especially the seasonal fruits.
To overcome this, the entrepreneurs have to continuously grow and diversify their menu so that they always have something to give to the customers.
Additionally, the future for Bananarama is still bright as the owners are always looking into ways to create a new menu that is delicious and also fun.
"We want to continue to grow our line of smoothies, but also expand on our line of gluten-free and dairy-free treats as we are discovering (or rather people are discovering) that gluten and dairy intolerance is common amongst Asians," he said.
Just earlier in the year, Bananarama had a change when they moved to a new unit, just next door and this is to a bigger space than they previously had and this has helped them to achieve a bigger kitchen, which can also serve as a central kitchen if they decide to expand in the future.
In the current space, the interior was completely designed by the couple, mainly Anisah and she wanted to create a fun and colourful space that was inspired by colours of fruits and together they painted the unit to what they envisioned.
The new generation of people are very open to new things and this was the good thing of the changing world as when a new business starts, people are curious enough to go and flock the business to try it out and this creates a hype that helps business owners to maintain the sales.
"We may get a hundred new customers in one day and that is definitely something to be happy about, but we are even happier by just one customer who is returning for a second time or third time and so on. That's when you know that people see value in your product and that's when you know you are on the right track," said Gary.
The founders are happy that Bananarama is able to gain the attention of people which has helped them to grow and maintain their business and they are also always on the train to support local businesses whenever and wherever they can.
Try out the smoothie blends that Bananarama has stored in their menu and enjoy the delicious and healthy combinations that are not found elsewhere by going to their Instagram @bananarama.bn.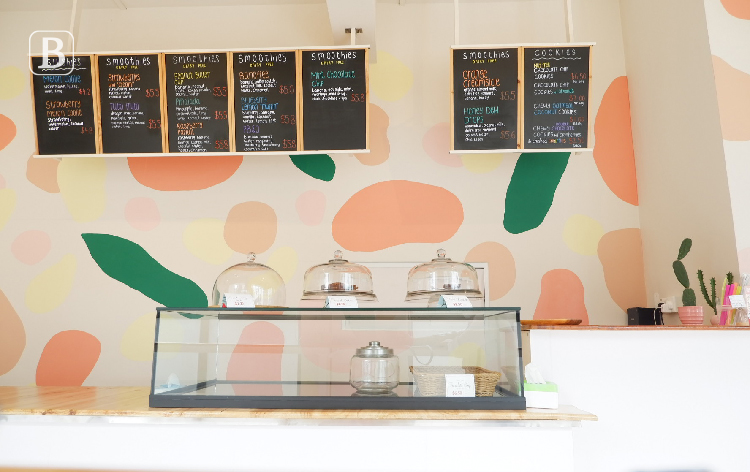 This article was first published on 01 January 2022 in our Weekly E-Paper issue 174 |  More stories here
THE BRUNEIAN | BANDAR SERI BEGAWAN