Brunei's 50 most inspiring linkedin icons 2021 features 50 select LinkedIn profiles, comprising of individuals who have played significant roles in contributing towards the community and made an impact over the years. These individuals include entrepreneurs, corporate individuals, public figures and NGOs in various industries or business sectors, among others. Our role is to celebrate individuals who have done good in their area of expertise, appreciating them for what they have achieved. This acknowledgement hopes to encourage and motivate others to keep on going and do their best for the country.
We have opened a designated portal thebruneian.news/50icons for the business community to suggest some prominent profiles that they know within their network and from there our editorial team will evaluate appropriately for the listing.
Zulhelmi Kamaluddin
Zulhelmi is the creative director of 1001 Entertainment, a homegrown talent and entertainment label that started in 2015. The self-made creativepreneur is an avid supporter of local and regional artists as well as music which led him to start his blog, featuring contents on entertainment. Over the years, he had led and directed multiple local and regional fashion campaigns, photoshoots, and music videos. Under the "1001" label, it has provided opportunities and experiences to talents such as models, make-up artists, fashion designers and photographers, among others, to showcase their crafts. The name "1001" represents the team's dreams, pushing beyond boundaries and without limits. He is a business graduate with a marketing major who is currently working as a business development executive at RHB Bank (Brunei).
Ahmad Fadillah Sellahhuddin
A passionate and dedicated government officer and social entrepreneur working in the field of information, economically challenged community and the media, awarded with The Queen Young Leader's Award 2018, having a demonstrated history of working in the youth development work, Community projects, mentoring/training, Project Management and Corporate Social Responsibility. Skilled and trained in Communication, Negotiation, Research and Development,Youth Development Works, Project Planning, Public Relations, and Competitive Intelligence. Ahmad's latest successful private project between Al Houda team and stakeholders was the completion of a six-month project to rebuild a house for a local elderly financed by generous private donors and stakeholders.
YB Nik Hafimi Abdul Haadii
YB Nik Hafimi Abdul Haadii is a member of the Legislative Council (LegCo) and the executive director of LVK Group of Companies. She is a third-generation entrepreneur and believes that one should go above and beyond; in everything that we undertake, always remember to have faith in possibility. She has a deep interest in shaping the future of young entrepreneurs with various mentorship roles within private and public organisations. The Alumnus of Deakin University who has Honours in Architecture wears many hats – she is the Founding Member of Young Entrepreneur Association Brunei; APEC Business Advisory Council Member; Asia Business Leaders Advisory Council Member; Member of University Brunei Darussalam Council, Digital Economy Council; Board Member of Darussalam Enterprise, Bank Usahawan; Chairperson – Yayasan Committee on Social Enterprise.
Zainab MA Omar
Zainab MA Omar is the HR Director at Brunei Shell Petroleum Company and a mentor who has been in the oil and gas industry for over 30 years. She gained her business experience from across multi-cultural environment including Brunei, Oman, Qatar and Europe in areas of HR & Learning and Development.
As the HR director, she contributes to BSP's competitive performance and aggressive growth aspirations through people excellence.
Being a coach and motivator, Zainab is passionate about people development and supporting the youths with her insightful knowledge and vast experience through talks, workshops, and programmes.
She is the founder and current President of the HR Society in Brunei (2021). Zainab has coached and mentored many young Bruneians at the Brunei Young Leaders Convention, Young Professionals Network Brunei, National Youth Day Table talk and interact directly via her LinkedIn account. She is also a mentor for BMEN and Global Shapers Community BSB.
Shaikh Fadilah Ahmad
A coffee connoisseur and owner of homegrown business Dil Coffee Trail, Shaikh Fadilah is a self-made barista and baker who is a retired civil servant. What started as a passion project to share his love for coffee has now turned into a bustling business for him. Shaikh Fadilah decided to venture into the café scene in 2019, the year of his retirement, and garnered overwhelming responses from the local market ever since. Through his home-based café, Shaikh Fadilah created opportunities to youths and students learning about brewing coffee and managing a business. In the pipeline, Shaikh Fadilah has something brewing for 2022, a leap of faith the entrepreneur is ready to jump on.
Mizi Bahrin
Mizi is the chief executive officer and creative director of a local lifestyle label Super Thirteen Clothing which business debuted in 2017. The local brand has been supporting local youth culture and community in scenes such as extreme sports, music, arts as well as empowering small businesses. After four years in the business, Mizi hopes to inspire others to dream bigger. Mizi and his team recently came up with a campaign dubbed "Barber Shops Blueprint", a collaboration with local barbershops which businesses were heavily affected by the pandemic. He is an advocate for youth development whose life principle is to be able to spread kindness and believes that being a positive individual can make a difference to others.
Fatin Ariffin
For-purpose young professional passionate about development, entrepreneurship, and youth. Fatin serves in various capacities including as the President at Young Entrepreneurs Association of Brunei, Standing Chair 2021 of ASEAN Young Entrepreneurs Council, Founding Chair 2021 of ASEAN Young Women Entrepreneurs Club and Co-Founder of Young Professionals Network, Senior Manager at Ghanim International Corporation. Mentor to local and international startups, youth, and young professionals. Founder and Convener of the Brunei Chevening Youth Forum (since 2015) and Chevening Youth Forum – SEA (since 2018).
Global traveler having actively participated in various conferences, expos, exchange programmes including ASEAN E-Commerce Workshop in Ho Chi Minh 2019, Nudge Global Impact Challenge in Zeist 2018, Gulfood 2017, World Economic Forum Annual Curators Meeting in Geneva 2016, APEC Business Advisory Council Meetings across APEC since 2015, Commonwealth Business Forum in Malta in 2015 among others since 2009.
Fadli M Zaini
Fadli is a young professional specialising in convening people on what it means to be problem solvers beyond dialogue and to take meaningful action. His current work champions young professional development and youth work. He is also a keen observer of mechanisms of government, the economy, and public and international relations.
He is currently serving as the Secretary General of the National Youth Council in Brunei Darussalam and sits with 12-member Youth Advisory Group for the National Youth Policy and Strategy (DBNS) 2020-2035 that reports directly to the Minister of Culture, Youth and Sports Brunei Darussalam; and has notably been featured in the Prince Azim – Son of the Arts (2021) as a youth advocate.
His craft involves in curating and developing programmes with NGOs and corporates to ensure meaningful impact with particular focus on the development of young professionals particularly with the YPN Brunei and.
Since December 2021, he is pursuing a journey in BSP as Human Resources in the Business in understanding growth for people and how businesses work in the fast-moving energy industry in fueling Brunei's future.
Amilin Mat Sah
A forthcoming person. Passion driven. Funny. Witty. No limits. Inspired by his late father, to help the unheard-of communities, wherever possible and whenever possible.
In doing so, he is constantly reminding himself that helping others also help oneself. Through Progresif's CSR, Amilin Mat Sah has worked tirelessly in supporting over 200 initiatives/campaigns combined and is still counting.
Projects handled range from supporting our education sector, preserving our arts & culture, entrepreneurship coaching to promoting environmental awareness in Brunei Darussalam. Amilin's recent achievement is the "Donate Data campaign", the first of its kind in Brunei, which has made a profoundly positive impact benefitting the schools & students across the nation in facilitating their online studies during these challenging and unprecedented times.
Amilin sincerely believes his work would inspire and influence others, be it a 2-year-old or a 102-year-old, surely together we can continue improving and building up a better, healthier & close-knit communities. It is not just for our sake but the sake of our future generations to come. After all, we only live once. So make it count!
Hjh Nurul Haniah
Hjh Nurul Haniah is the CEO of Progresif, with over 15 years of experience in the telecommunication industry, making her the first local female to have been appointed the role in Progresif. Since her appointment in 2019, she has led the company during the major telco transformation and company restructuring, powered by a mission and vision statement to innovate and empower customers with choice, to help them achieve a connected and progressive life. With the 'customers first' mindset, her team, and her aim to transform the way customers work, play, and enjoy their day to day through what Progresif has to offer.
She has implemented new projects and initiatives in a pioneering move to add on value added offerings to its customers, including the development of Brunei's first app and streaming platform, which showcases local talents and the creative industry.
Hjh Nurul Haniah also regularly participates in other youth and women empowerment activities, participates in talks and mentorship programs, supports many entrepreneurship and educational activities as well as community projects all of which are initiatives close to her heart and interests. One of the recent and significant CSR programmes introduced during her time is the Donate Data campaign, a collaboration with MOE under Progresif for Schools aimed at helping students get access to connectivity to help kick start their digital and online learning journey.
Shaikh Khalid Shaikh Hj Ahmad
Shaikh Khalid is the Chairman and Managing Director of Serikandi Group of Companies, a Bruneian entrepreneur who was born and raised in a business family.
Due to his passion for business, through high commitment and interest, he started his entrepreneurial journey when he took over the family F&B business in 1985. He injected ideas and implemented strategies into the family-owned business Serikandi founded by his parents Syarifah Hajah Maimunah Syed Muhammad and Shaikh Hai Ahmad Shaikh Haji Said in 1974.
Serikandi Group of Companies have been around for over 47 years of successful experience providing fiscal, strategic and operations leadership in uniquely challenging situation. He started from a humble beginning, he joined Serikandi catering services back in the days when there were only ten employees including him. He gradually grows by learning through courses.
Today, he transformed the current business operation into a professional multi-million earning company with 1800 employees with 70% of local employees and turnover of 130 million.
In 2006, he established Serikandi Oil Field Services Sdn Bhd to further grow their business in the oil and gas sector. Prior to that, they had a contract with BSP providing offshore catering and hospitality. From this experience, they learned the Health and Safety aspect of BSP, and other services required by BSP. However, it is not until 2010, that they won contracts with BSP first, providing offshore Scaffolding and later providing offshore and onshore Heat Ventilations & Air-Conditionings (HVAC) services to BSP and Brunei LNG.
Jang Elroy Ramantan
Jang Elroy prefers to be defined by not what he does in work but in what he is passionate about.
He is passionate in raising social awareness by addressing systemic barriers & practices and how we can be a social catalyst in overcoming such issues through community effort, empowerment and allyship, connecting with people through meaningful and authentic engagements.
He is the founder of Minority Report, an initiative that highlights indigenous and minority cultures and communities in Brunei, bridging Brunei back to her Bornean roots and connecting other Bornean counterparts with Brunei.
Elroy was recently given a cultural grant opportunity by the US Embassy in Brunei to showcase his Iban heritage and the Dayak Culture of Borneo to Brunei in support of his initiative.
Minority Report highlights the importance of including indigenous and minority communities in civil societies and movements, and how such communities are valuable as co-agents of social change and overcoming social issues.
His initiative was also selected and recognised as a Community Partner in supporting SEA Youth Forum in August 2021.
Lenny Rahman
Lenny Rahman is the partner of HLR Law, which was launched in January 2019, based in Brunei Darussalam, with three offices to accommodate its different practice areas.
With over 15 years legal experience in the areas of business litigation, construction litigation and personal injury litigation, she builds her platform through a list of clienteles from the millennial (entrepreneurs). Lenny has been branded as the lawyer for start-ups and entrepreneurs by providing legal support and advice in their various growth stages.
She leads the company's Kiulap office with Senior Associate Mansur Latif and Associate Hanisah Isa, with its leading practice being civil and criminal litigation. In contrast, HLR Law promotes out of court settlements and mediation.
For Lenny, the founding value of the firm is integrity. Maintaining the law firm's value may seem easy at the beginning, but when the firm grew, integrity is what kept them grounded. Therefore, it was critical to cultivate integrity into the firm's culture to attract the right employees to join their team so they can continue to provide legal solutions to clients.
Loqman Hamdan
Loqman is the founder and chief executive officer of Al-Huffaz Management, an event management company specialising in religious events, connecting Al-Quran teachers to people's homes. The company has grown from 11 to over 200 educators who teach the Al-Quran to over 2000 students across the country. Not only he is an entrepreneur, but also an inspirational speaker giving talks and lectures on Islamic Finance and Goal Settings at various events including Brunei RiceBowl StartUp Awards 2018 and TEDxGadong in Brunei. He began his entrepreneurial journey in 2016 and his continuous efforts in expanding his startup earned him the Youth Leader Award 2020 and Excellent Youth Project Award in 2017 awards by His Majesty the Sultan during the National Youth Day.
Queenie Chong
Queenie is the chief executive officer and co-founder of the online legacy planner Memori and she is the first Bruneian to selected for The Edmund Hillary Fellowship (EHF), a New Zealand-based programme for visionary entrepreneurs. Prior to her business, she was an economics teacher and left the ministry of education in 2018 with the belief that business is key to drive the country's economic activities and create employments. She is a recipient of the National Excellent Youth Award 2021 given by His Majesty the Sultan during the National Youth Day.
Yusrin Salleh
Yusrin is the programme director of Shell LiveWIRE Brunei, a social investment programme of Brunei Shell Petroleum. He is an experienced entrepreneur with a demonstrated history of working in the professional training and coaching industry. Yusrin is skilled in negotiation, business planning, business networking and business relationship management. He is a strong business development professional with a BA (Hons) Business Administration from University of Bradford.
Under his helm, Shell LiveWIRE Brunei has marked various milestones in the local community that include collaborations with other private organisations to promote businesses in the start-up ecosystem through educational projects and trainings, leadership and teambuilding programmes for youths and facilitating entrepreneurial workshops, among others.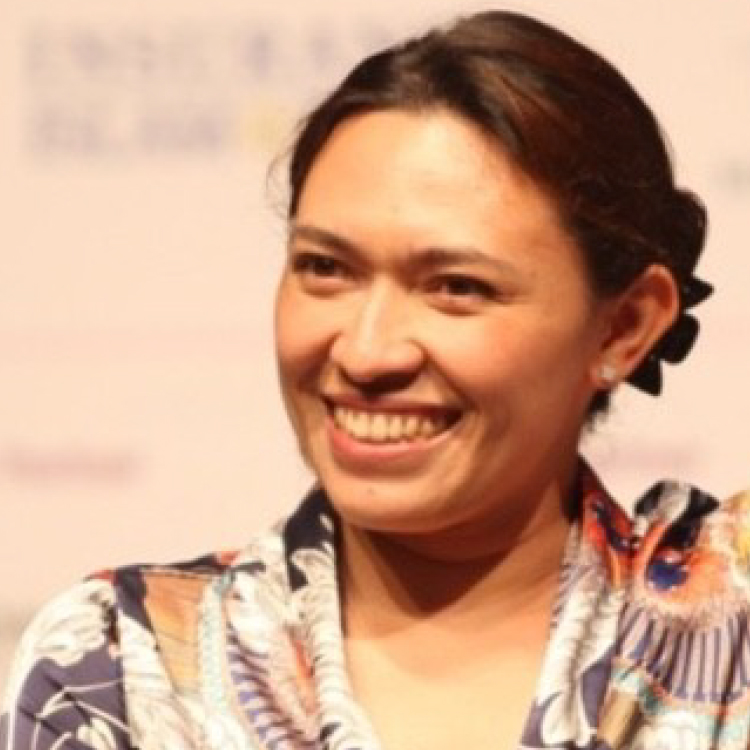 Aimi Ramlee
Aimi is the co-founder and director of Innovation and Growth at Tyne Solutions, a software and creative solutions company. She is an experienced problem solver and communicator, with a proven track record of successfully establishing remote teams and leading digital transformation. In addition to growing a company from startup to growth stage, she prides herself on using technology to solve regional issues around women's economic access and sustainable work environments. Aimi is also a US-ASEAN Women's Leadership Academy Alumna, board member of the WLA Alumni Network, an ASEAN-Japan Women's Entrepreneurship Linkage Program support winner and the Special Prize Winner at the 2016 APEC BEST Awards. She recently moderated a breakout session at the ASEAN-ROK Startup Festival.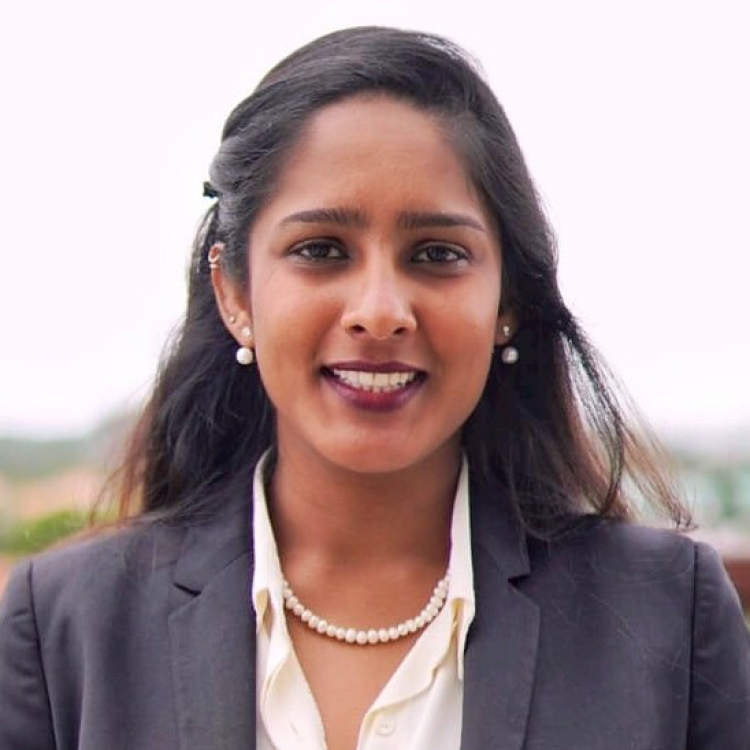 Noorhafizah Rashid
Noorhafizah is the founder of Big BWN Project, an initiative that focuses on empowering the youths, women, and entrepreneurs through community projects. She believes in making dreams into reality and creating impact along the way. Building community and working with people to achieve great heights are her biggest strengths. The YSEALI Professional Fellow Programme alumna is also the founder of Womennovation Brunei where it aims to empower women through the development of innovative ideas and solutions such as in woodwork, craftwork and machineries, among others.
Noorhafizah was awarded with the prestigious Commonwealth Points of Light from Her Majesty Queen Elizabeth II and earned the 2020 Excellent Youth Project Award from His Majesty the Sultan for launching the Kg Bolkiah Community Development Centre.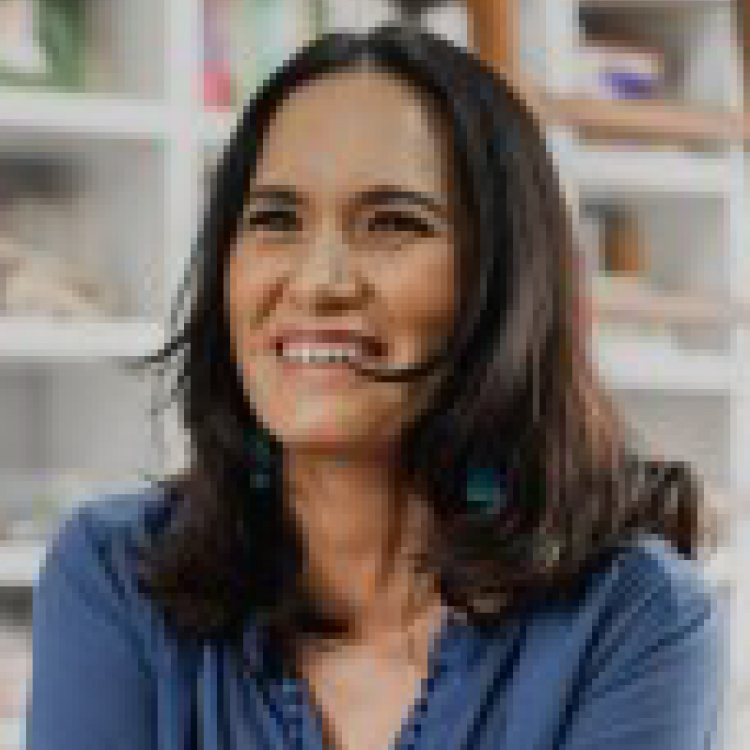 Lisa Ibrahim
Lisa is a transformational life and business coach and founder of Coaching with Lisa Ibby. She is an experienced executive leader with a demonstrated history of working in multiple industries and a member of ASEAN MSME Advisory Board for Brunei.
She is admired for her dedication and contribution, winning respect from the business community. Lisa is known as the founding member and longest serving Young Entrepreneur Association Brunei (YEAB) President. She previously chaired the ASEAN Business and Investment Summit in 2013. She is skilled in Business/Executive Coaching and Mentoring, Negotiation, Business Planning, Entrepreneurship, Strategic Planning, and Business Development. Lisa also has regional experience with extensive Business Management & Coaching Success with a Bachelor of Arts focused on Business Management from Leeds Metropolitan University.
Lailatul Zubaidah
Lailatul is a former Judicial Officer and served the country as a Magistrate and Judge for almost 20 years.
Following her resignation in April 2020 and in advocating for her special needs children, she started a community platform called "The Impian Project" with the aim of empowering special needs families.
She has a special interest in assisting underprivileged special needs families and conduct leadership mentoring through Girls4Girls Brunei, an international mentoring and leadership program for young women designed at Harvard University.
Aside from work in the community, Lailatul is a practicing law practitioner and recently set up her own firm in January 2021, LZ Hussain & Co., Advocates and Solicitors. She also runs a nursing service business Elfera (FERA) Health & Nursing Care Sdn Bhd, providing home-based nursing to patients across the board from special needs children to geriatric patients and am the Managing Director of Elfera (FERA) Pharmaceuticals Sdn Bhd.
She was recently appointed as Vice President of Law and Humanity of the Brunei Red Crescent Society (BRC) in September 2021. As BRC's appointed Legal Adviser, her firm regularly undertakes BRC's legal assignments on a pro bono basis as part of the Firm's Corporate Social Responsibility.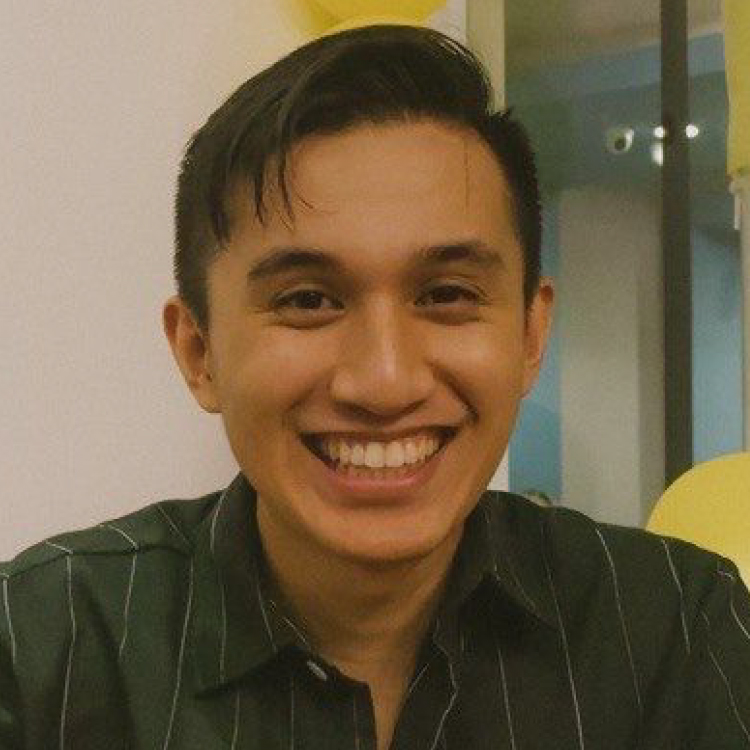 Imamull Qhaeer
Imamull Qhaeer is the co-founder of AiCreativv, a multidisciplinary design agency in Brunei that helps ambitious businesses build brand strategy, identity design and social media that inspires. AiCreativv is proudly born and grown in UBD Startup Centre (USC). The 24-year-old entrepreneur is driven, influenced and driven by talented creatives in the industry who seeks to unite and collaborate. He can be described as someone who is an enthusiastic learner, a strategy game junkie, an upbeat social person and above all, a passionate lover of cats. Imamull, who is a geology graduate, appreciates conversations about self-development, life journey and entrepreneurship. His company recently celebrated its one-year anniversary which has garnered over 30 clients and multiple partnerships with various stakeholders.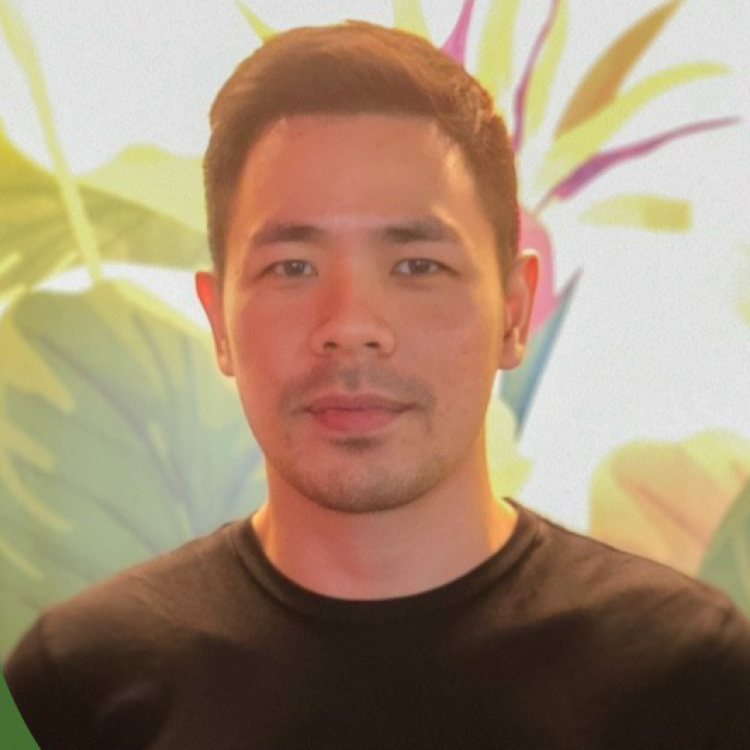 Iskandar Karim
Iskandar is the producer, writer and director of a coming-of-age teen drama "I Want To Be Femes" which was aired exclusively on the local streaming platform Progresif Media.
He is inquisitive, all-around creative multipotentialite and a certified Social Media Marketer who is passionate about the power of social media, branding and marketing strategy through storytelling to drive impactful, positive change.
Iskandar has over eight years of work experience in various fields from banking to creative media, and video production, which strengthened his empathy and developed his emotional intelligence giving him a variety of unique lenses to come up with creative solutions in every aspect of his life.
Thye Sing Wong
Thye founded Poni Divers, Brunei's leading dive & watersports operator in 2009 and went on to grow it to award-winning Poni Group Sdn Bhd with four subsidiaries over the next decade; Poni Divers, Poni Marine, Poni Adventures and Poni Tec. Poni has been featured on CNN, KBS, CCTV, & ASTRO, placing Brunei diving on the map as an international diving destination, and was also recently awarded the ASEAN Business SME Excellence for Growth 2020 & 2021, and ACES Award 2021 for Asia's Most Promising SMEs.
He started making an impact in diving early on after founding the University of Alberta's Dive Club becoming elected to Alberta Underwater Council's Board as the youngest Director ever. In his previous life, he worked as a graphics & web designer during his high school days and later as an equities trader in Canada with a background in Economics with a brief work stint in China before returning to Brunei to start Poni.
Faiq Airudin
Faiq Airudin is a Brunei-based creative who has a strong interest in the development of the creative industries and archiving contemporary Brunei culture. He is a content producer/creator with experience in online and print media. He has been involved with creative NGOs, galleries and production houses. He is the content team lead for his initiative Just Bruneians, the content producer at Biz Brunei and a former reporter at the now defunct The Brunei Times.
Shinny Chia
Shinny is the founder of local social enterprise The Collective Arts Events and was one of the global finalists of the 2020 Shell LiveWIRE Top Ten Innovators Awards. She developed the online marketplace Community for Brunei with BIBD aimed to help small and medium businesses sell their products online during the pandemic. Since its inception in 2014, The Collective has set up Brunei's first creative makerspace and won the Rice Bowl Startup Awards as well as partnering with the Sultan Haji Hassanal Bolkiah Foundation to run a community centre in Kg Ayer.
Professionally, she works around marketing strategy, publicity campaigns, and event management, and how those can be linked to community building initiatives, especially those surrounding issues of art, gender violence, animal rights, freedom of expression, and the environment.
She believes in creativity as a tool for change and finding ways to bring together the private/ public sector and grassroots initiatives.
Adna Rahman
Adna is the Head of Entrepreneurship Innovation Centre at Ministry of Education and currently an adjunct assistant professor at Universiti Brunei Darussalam. He has more than 20 years of experience in entrepreneurship who was an entrepreneur, mentor, educator, and ecosystem builder.
He was involved in designing multidisciplinary platform for student-entrepreneurs and start-ups in UBD. Adna has incubated more than 300 student-entrepreneurs and community startups in Brunei and Southeast Asia since 2014. According to him, more than 30 per cent of his students were able to sustain their businesses till today.
Through his involvement and participation with Asia Europe Meeting (ASEM) and Asia-Europe Foundation (ASEF) has provided Adna a great deal of benefit along with some leading entrepreneurial hubs in Southeast Asia including top institutions Harvard University, Babson College and University California San Diego. He was recently invited as a keynote speaker for Harvard University.
Wan Nurul Naszeerah
Wan Nurul Naszeerah is the co-founder of the skill-sharing platform BenchLab aimed to provide an avenue where skilled individuals could teach, and earn side-income, curious minds seeking to learn new skills via short courses and workshops including Arts & Design, Food & Beverages and Life Skills, among others.
The initiative began when she realised there were limited number of choices of how one can spend their weekend. BenchLab is not only available online but also provides a physical space for participants and instructors to interact. BenchLab also started an upskilling programme for underprivileged women to help them earn while empowering them to be self-sustainable with marketable skills.
Wan recently started the Doctor of Public Health programme at the University of California-Berkeley, advancing her competency in data science, human-centered design thinking, strategic communications, and epidemiology.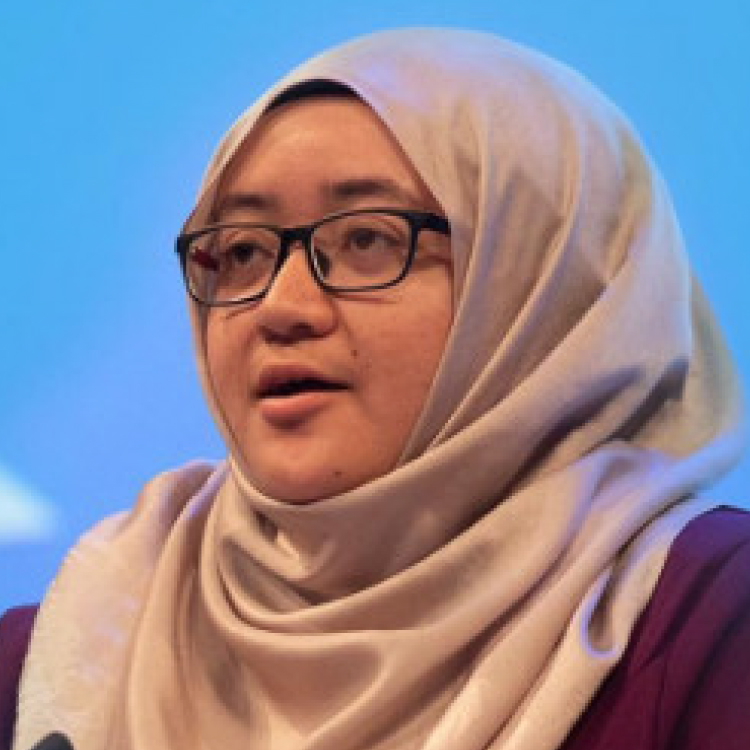 YB Khairunnisa Ash'ari
Khairunnisa actively promotes youth development and environmental sustainability in Brunei and in the region. She is currently a member of the Brunei Legislative Council; President of the Brunei Youth Council; General Manager for RECOVER; Co-Founder/Community Engagement Director for Green Brunei; and Green Xchange Director for the Society for Community Outreach and Training.
Her work primarily focuses on youth development through environmental advocacy, where she organises camps, school talks, recycling drives, river and beach cleanups and tree planting. She also founded the nation's first Green Depot, which enables communities to save through recycling to promote better waste management efforts while providing money-saving habits.
She is the recipient of the ZICO ASEAN 40 Under 40 (2018); Excellent Service Medal (PIKB) (2016); The Queen's Young Leaders Award (2015); ASEAN Youth Day Award (2014); and Youth Service Award (2013). The Green Xchange programme has also received the 'Outstanding Project for Youth Association Award' from His Majesty the Sultan of Brunei Darussalam in conjunction with the National Youth Day in 2016.
Agus Muslim
Agus is the founder and chief executive officer of local award-winning IT startup Nextacloud Technologies. His company previously won Most Promising Digitalised MSME at the ASEAN Business Awards (ABA) 2019 in Thailand.
One of his company's successful projects is the blood donor mobile application BloodKad where it digitises the physical written questionnaire and declaration needed to be filled by donors for screening. The app is endorsed by the Ministry of Health, integrated into the national system. BloodKad previously won at the Brunei Info-Communication Technology Awards, thanks to his and his team's undying commitment since the company's debut in 2015.
Syed Yassin Syed Anayatullah
Syed Yassin is an entrepreneur who started his business journey in 2005 where he was involved with his family business, and he never looked back from then on. The recipient of Excellent Youth Award given by His Majesty the Sultan at the 13th National Youth Day celebration in 2018 is a risk taker, knowing that there is a lot to gain from business. Syed Yassin is the founder of Battle Pro Marketing and Management Services and is active in youth movements in the country and abroad.
He is also active is community, religious and leadership issues by employing various programmes intended to bring the youths together. The entrepreneur is also the recipient of the ASEAN Youth Social Entrepreneurship 2017 Award in Manila. Some of the initiatives and activities hosted by Syed Yassin include Cinta Rasul Carnival, Kembara Islam, Letop Lebaran and YES Letop, among others. He is also the director of Balurih Travel and chairman of Balurih Management Services.
Haffiz Muntassir
Haffiz is the founder and owner of local eateries The Fork Burgers and Tujuh Restaurant. His business venture started with the streetwear brand Fizzy Fire in 2013 with clienteles from Malaysia, London, Switzerland and the UAE. The homegrown brand produced several collection including "Fizzy Fire Season 1" that featured retro old-school designs from the 80's and 90's, giving Bruneian customers options for quality, locally made apparel. Diverting from the clothing business, the young entrepreneur ventured into the food and beverages business by opening two eateries in 2020 and 2019; Tujuh Restaurant, serving a Bruneian fusion fine and The Fork Burgers, a burger restaurant. Through his businesses, the entrepreneur created opportunities for local employment, product collaboration with local food brand as well as giving new option to the local F&B scene.
Suzanna Suharju
Suzanna is the chief executive officer at imagine and one of Brunei's female corporate leaders. Before joining the telecommunications industry, the CEO had several roles at Brunei Shell Petroleum Company for 11 years and was a Contracts Engineer for Shell based in The Netherlands. She has a legal background, who aspires to expand and build on her current skills in a commercial oriented position in a high growth company with an emphasis on strategy planning.
Under her helm, imagine has marked numerous milestones since its rebranding in 2019 where the company also allocate investment into its Corporate Social Responsibility. Imagine recently received the inaugural ASEAN Outstanding Social Development Award Brunei Darussalam (Private Sector) 2021 recognising their CSR work with children. The company also partnered with other stakeholders for the A-Dollar-A-Cheer data donation campaign which successfully collected over 25,000 GB of data for over 450 students.
Suzanna was also a speaker at the 6th ASEAN Young Entrepreneurs (AYE) Carnival holding the theme "Reimagining Business in the New Paradigm".
Angie Ang
Angie is an ecosystem builder and an active youth advocate in Brunei specifically through the startup and creative scene. Angie is currently the Training Associate of the Golden Equator Consulting arm in Brunei specialising in bootcamps and masterclasses for budding startup entrepreneurs.
She mentors with Brunei Mentors for Entrepreneurs Network (BMEN) which is a subset of ASEAN Mentorship for Entrepreneurs Network set up by the ASEAN Business Advisory Council to put together operative ecosystem at a national and regional level to encourage partnership between the MSME and corporate giants.
Angie also mentors with Young Professionals Network Brunei (YPNBrunei) and is one of the Core Team members. YPN Brunei has grown to become a trusted ally of the Ministry of Culture, Youth, and Sport of Brunei hosting active online and in person series of mentoring, life coaching, leadership townhalls, and amplifying the voices of the youth in redefining professionalism and what it means to be a professional.
Hiro Tien
Hiro Tien is self-made Bruneian entrepreneur who made his way to the Silicon Valley in California. He is the vice president of Viralspace at Smartly.io based in San Francisco. He started his entrepreneurial journey in Brunei as the founder of Escape Square, a Sherlock-themed escape game establishment in 2015, and SocialBuzz Technologies, an internet company that runs local e-commerce site www.socialdeal.com.bn. Hiro then pursued his studies at Stanford University holding an MBA. He was previously the co-founder and CEO of Viralspace.ai and currently the co-founder of MBA Fund.
Liyana Hanif
Liyana is a graphic designer and art director with eight years of experience in branding, advertising and marketing. She is the Creative Lead at Progresif, responsible for cultivating the brand identity and values within their communication channels.
She supervises an awesome team of graphic designers, copywriters, media and content producers. Together, they execute video commercials, print and digital advertisements, as well as generating content to publish in a quarterly magazine publication that was awarded Jury's Choice Award for Visual Communication Design category at the Brunei Design Week Awards in September 2021.
She is a strong advocate for developing the local creative scene and building a vibrant community of creatives in Brunei. Liyana co-founded and established an initiative to further support local creatives called Just Bruneians.
Shai Omarali
Shai is a Chartered IT Professional (CITP) by the BCS Chartered Institute of IT; a Certified Blockchain Project Manager, a Certified Digital Transformation Professional; a Certified Educational Technologist and Digital Innovator; and a certified expert of various platforms and technologies.
He has more than 15 years' experience as an educator and educational technologist, for educational levels ranging from middle to high school, colleges, postgraduate, adult education, teacher training and online distance learning.
A senior reviewer for several international journals on education development and educational technologies and a mentor for several technology equality causes.
An advocate of lifelong learning and VUCA 2.0. Current interests include IFTTT, Blockchain, AI, Management Ecosystems and the metaverse.
Reeda Malik
Reeda is the general manager at Print Plus, a management professional with over 25 years of experience in both the public and private sectors locally and regionally.
He is a former Chevening scholar with an MA in New Media & Society from University of Leicester, an Executive Masters in Management from Asia e-University, and a BA Social Sciences from Curtin University of Technology.
Reeda is also the founder of anakbrunei.org, a popular Bruneian blog with social commentary on the current events related to Brunei and Bruneians both at home and abroad. He was also at one time, an active contributing writer from Brunei Darussalam for cnet Asia technology blog, Kurapak Teknologi.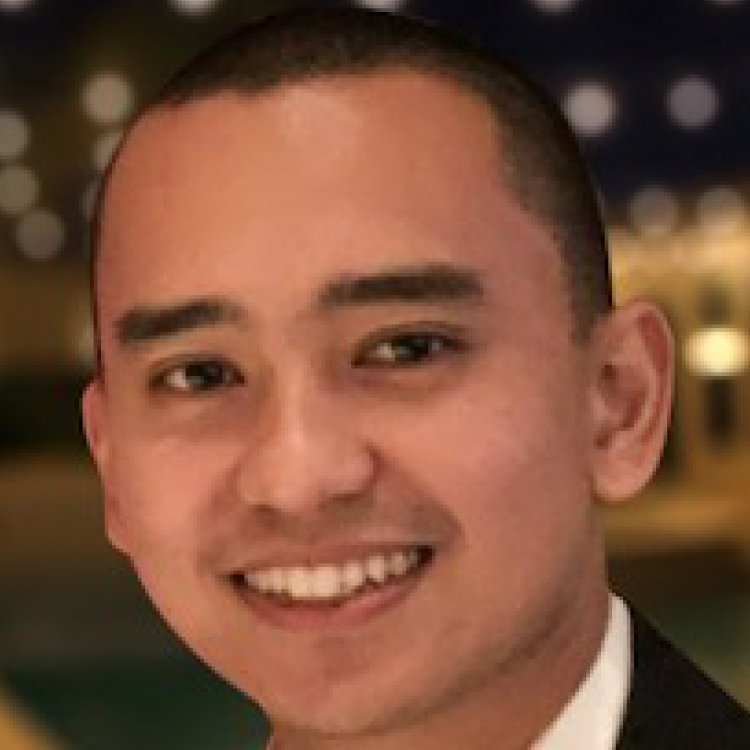 Renny Muslim
Renny is a serial entrepreneur holding several portfolios in number of companies. He is the managing director at Sepakat Energy Services, executive director at Sepakat DRC Borneo, executive director at SPHI Marine, managing director at SPHI Kreuz Subsea and director at NB Surveys Asia as well as the director at Greenthumb Farms, a mushroom farming business.
Under his helm, various milestones and achievements marked by his companies such as securing a technical partnership agreement between SPHI Marine and KOTUG International from The Netherlands to supply marine services to Brunei LNG and a joint venture between SPHI Marine with Kreuz Subsea providing support to BSP, among others.
Huda Ahm
Huda has been actively involved in advocating the rights of people with disabilities. She has been working at Pusat Ehsan Al-Ameerah Al-Hajjah Maryam, an NGO and a centre for people with disabilities, for 13 years and she is the head of administration overseeing 50 staff and more than 300 special needs students for BSB and KB branches.
In 2019, she was the first Bruneian with a disability selected to undergo Young Southeast Asian Leaders Initiative Professional Fellowship Program in the USA for 6 weeks.
She is also a member of Youth Advisory Group for National Youth Policy and Strategy 2020-2035 formed by the Ministry of Culture, Youth and Sports in December 2020.
She has been involved in numerous charity fundraising events over the years and has chaired several too. Her work experiences have proven that people with disabilities can lead and be competent with others. Her disabilities do not hinder her from achieving her goals and aspirations.
She hoped that she will inspire more people with disabilities to be independent and achieving their goals in life.
Haslina Taib
Haslina Taib is the CEO of Dynamik Technologies, a management consulting, technology services and outsourcing company.
Before returning to Brunei, she spent 20 years in Europe and North America and has held positions in Audit, IT implementation, Forensic, Tax, Treasury Management, Media and Real Estate with companies such as KPMG, Panel Kerr Foster, Andersen, WPP, Hill Knowlton Europe and the Dorchester Group of Companies.
Over 15 years with Dynamik, Haslina has led the delivery of several national digital transformation projects and advocates emerging technologies such as analytics, blockchain, cloud and low code.
She successfully expanded the company's portfolio outside government sectors such as energy and transport as well as serving SMEs. She actively contributes to Brunei's GDP by increasing local talents in the ICT industry and promoting design thinking during transformation. Supporter of automation and process efficiencies in particular for ease of doing business.
Haslina represented Brunei as Chair of the ASEAN Business and Investment Summit 2021 as a member of the ASEAN Business Advisory Council. She is also a member of the Universiti Brunei Darussalam Council and its Audit Council, the Brunei Darussalam Accounting Standards Council and a pension fund trustee in UK and Canada. She is a fellow member of the Association of Chartered Certified Accountants and holds MBAs from Harvard and Cranfield.
Osveanne Osman
Osveanne is a curator at Creative Space Art Gallery & Studio Brunei that was established in 2011 and started out as a private studio for artists. Under her helm, the space has now become a gallery and exhibition space for young Bruneian artists to showcase their masterpieces. For Osveanne, her father Hj Osman, a local artist, played a big part in getting her interested to venture into the creative scene. Although her love for art only began when in high school, Osveanne decided to pursue fine arts and powered her way through. She obtained a Bachelor's Degree in Creative Industries from Queensland University of Technology in Brisbane, Australia.
Through Creative Space, various art exhibitions, workshops and classes for painting and sketching were conducted, providing an avenue for local talents to express and feature their crafts. One of the studio's successful projects is Emerge, a series of themed exhibition launched in 2016.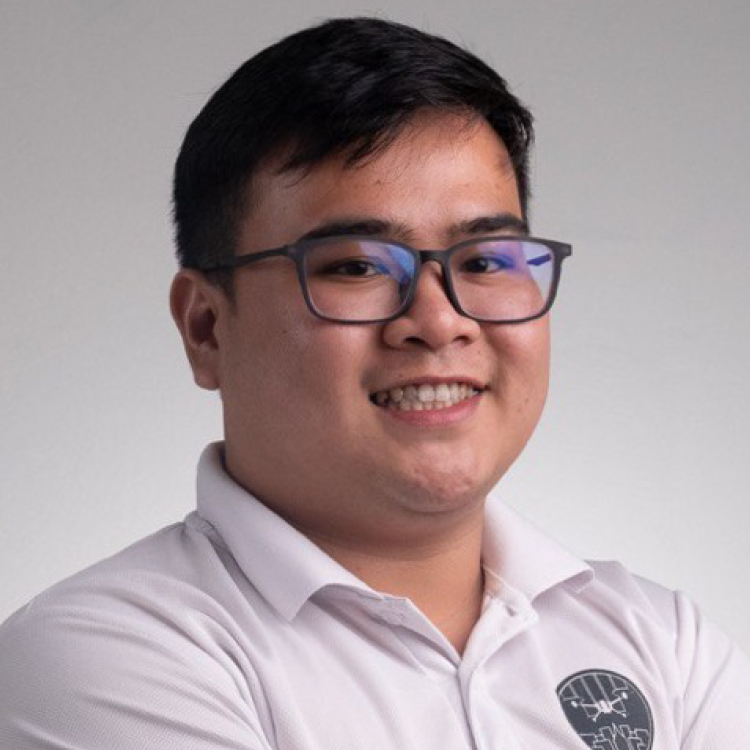 Ian Ong
Ian is the founder and CEO of local startup InnovAero, an end-to-end drone solutions provider specialising in full spectrum of industrial drone use cases.
The company which has been operating for two years have landed drone projects in Brunei including crop monitoring and protection at the country's largest rice farm, tower site inspections for UNN and a geospatial mapping project, among others.
He made his first business opportunity with Brunei Shell Petroleum, giving his introductory pitch in 2017 to do an unmmaned aerial vehicle (UAV) inspection of the company's telco towers that are usually done manually by riggers.
Ian enrolled to DARe's flagship startup programme Accelerate in 2018 and completed the 100-day programme. He was then based in iCentre and had a deal with Brunei Shell LiveWIRE to supply DJI drones for the AgroBiz Padi Agropreneur programme.
Mateen Bolkini
Mateen is the recipient of the Youth Services Award 2020 given by His Majesty the Sultan at the 16th National Youth Day for his excellent leadership in volunteerism and mosque youth in several organisations.
The member of Young Professionals Network is also the founder and CEO of Tambang.BN, a river cruise platform that allows holidaymakers and nature enthusiasts take scenic tours along the Tutong River. Some of the packages included in the cruise include "Lawatan ke Pulau" (Island Visit), "Komuniti" (Community), "Memancing" (Fishing) and "Alam Semula Jadi" (Nature).
He is currently a full-time volunteer at Pengiran Muda Mahkota Pengiran Muda Haji Al-Muhtadee Billah Hospital in Tutong by night and entrepreneur and activist by day with the youth movement IMPAK under Youth and Sports Department in Tutong.
Bash Harry
Bash Harry is a writer, media broadcaster, and co-founder of The Brunei Writers.
Graduating from the University of Exeter with a Bachelor's Degree in Law LLB, she spent her time in the UK performing and competing in international spoken word & poetry slam events such as UniSlam, the UK's largest team Spoken Word & Poetry Slam, and was featured as a guest speaker on numerous panels. In 2018, she placed 8th in The Tab's Future 100 – most influential female students in the UK.
In Brunei, she dedicates her time to advocate her passion for writing through The Brunei Writers, a community organisation that aims to feature upcoming writers and bring visibility to the literary arts through unique projects and collaborations such as Janji Journal and Take The Mic Night. She is also a YSEALI 2020 Academic Fellow for Social Entrepreneurship and Economic Development.
In addition to her role as a radio DJ and television host, she is an established writer with screenplay works including The Bungsu Story, and I Want to Be Femes. Her literary debut collection, 'Oh My Darling: Words in Books I'll Never Write' was released in January 2021.
Mukhriz Mangsor
Muhkriz never have dreamed to be an investing mentor for the world's largest stock market, New York Stock Exchange and what more to own a business that can easily export his products and services to Malaysia, Indonesia, Singapore, Europe and the US within two years. This is truly unbelievable, but nothing is impossible for Wall Street, he said.
His journey started back in 1996 when he joined DBB (Development Bank of Brunei) now BIBD. He was inspired by one of the top managements at the bank which occasionally shared his not so easy analysis on buying Malaysian listed stocks. He would look through local newspapers which at that time printed list of stocks for Malaysia and Singapore stock exchange.
It caught his attention on how amazing it was to make side income from simply buying stocks. But he had no idea what analysis he was basing on when selecting the stock. Moreover, at that time, it was not that so easy to find any course or materials about stock market, unlike today where anyone can just simply google or watch from YouTube to have some good understanding.
Atiqah Ismail
Atiqah is a self-taught Bruneian entrepreneur and designer, who started pursuing fashion design in 2009 in the United Kingdom, drawing her design inspiration from well-preserved historical and modern buildings and structures. She is the designer and creative director of local fashion label XOIA. Her signature designs and style primarily evolve around minimalist-solid and exaggerated elements.
Atiqah is passionate about growth, leadership, new and unconventional business management and cultures, an advocate for progressing the creative industry, youth, and women empowerment. She also has a prominent presence in youth leadership, business development and entrepreneurship scenes in other industries.
In 2019, she showcased more than 20 sets of designs at the Celebration of Silk's Thai Silk International Fashion Week in Bangkok, walking down the runway in front of 2,000 spectators from around the world.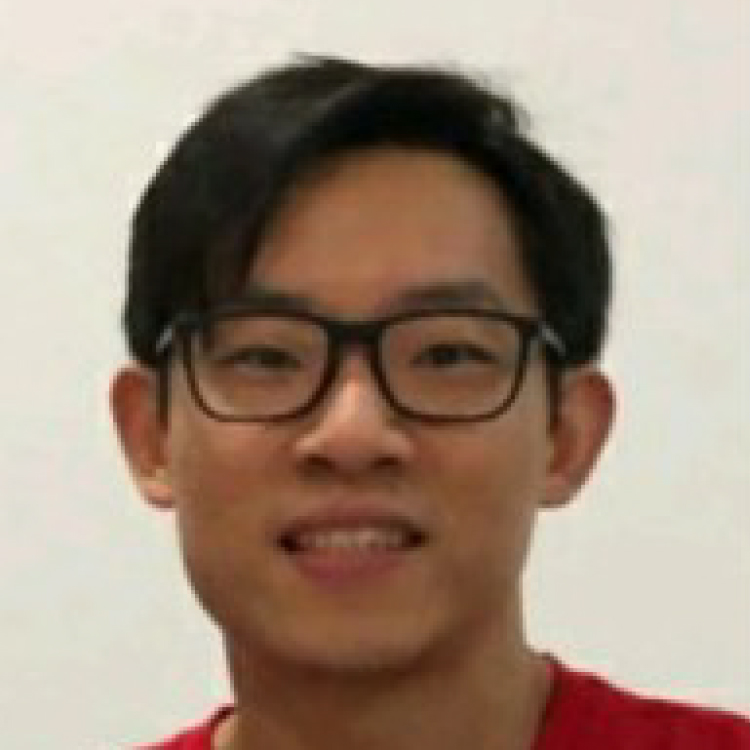 Dr Wee Chian Koh
Dr Wee Chian Koh is a researcher at the Centre for Strategic and Policy Studies (CSPS) in Brunei and an adjunct Associate Professor at the Universiti Brunei Darussalam (UBD) School of Business and Economics.
His research interests are in international and development economics, focusing on macroeconomic policy in resource-rich countries. He has worked on a broad range of policy areas including fiscal policy, economic diversification, productivity, unemployment, energy, transport, trade facilitation, and SME development.
Dr Wee is the lead author of the Brunei Economic Outlook, a CSPS flagship publication that discusses recent key developments in the Brunei economy and the economic outlook for the year. He had devoted his time to COVID-19 research working with dedicated public health professionals and epidemiologists in contributing scientific evidence on the rapidly evolving situation.
Khairi Metussin
Pg Khairi is the co-founder and CEO of the Edtech, Mindplus Education Sdn Bhd. The company has been growing ever since its establishment in 2014, with current offices based in Bandar Seri Begawan and Bandung in Indonesia.
With the mission and vision of "Making education most impactful with evolvement of technology", the company aims to bring about the change in education by utilising disruptive technology as a mean to deliver new and exciting solutions in education to its targeted markets.
Given the fact that other education technology (EdTech) firms also realised the opportunity, his strategy was to first pick the market that is exceptionally niche, the Sunni Muslim market.
The company will continue to develop end to end learning solutions for solving learning challenges faced by all sort of learners and we hope to accomplish this through a community of parents, schools, corporates and others.
Khairi also has signed preliminary agreement with United states counterpart in Washington DC, Saylor Academy for US market exploration.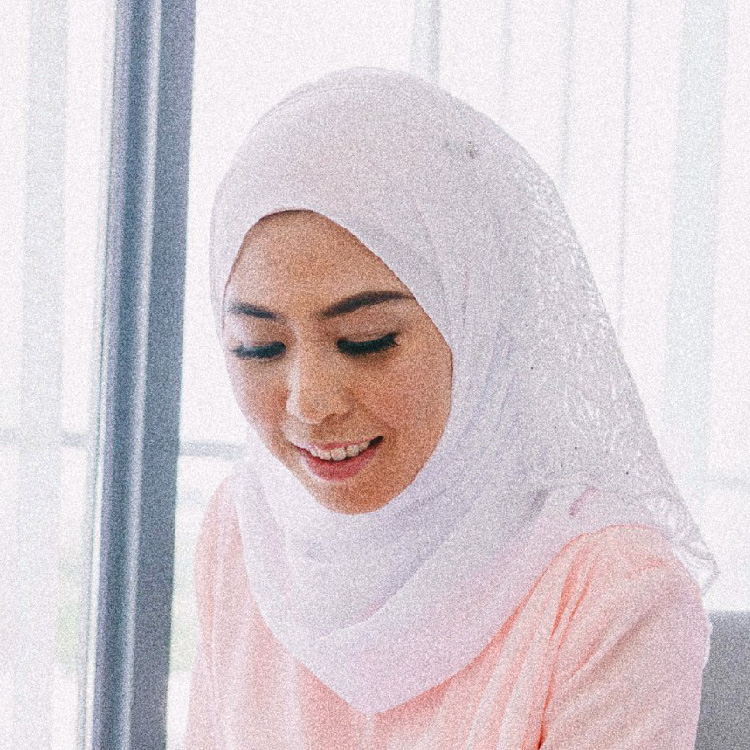 Nabilah Fadzilah
Nabilah is a local shoe designer whose label is Shoes by NF and debuted her first LELA collection of timeless statement flat sandals. The 27-year-old was a social media specialist before following her ambition and passion into designing footwear.
Prior to releasing her own collection, Nabilah took part in Choo Sketch competition in 2020 where participating designers compete to design a pair of shoes for Choo Sketch Capsule Collection – an initiative by the famous Malaysian designer Jimmy Choo.
Back in 2018, she pursued a footwear masterclass course course at I Can Make Shoes (ICMS) Ltd in Betnal Green, London, making her the first Bruneian to be certified as a shoemaker and established her first homegrown shoe label.
YB Iswandy Ahmad
YB Iswandy is a member of Brunei Legislative Council from 13 January 2017, as Persons who have Achieved Distinction.
He holds Master of Management, Bachelor of Business Administration, Diploma in Youth Development Work and Certificate in Lower Secondary Science Education.
He has worked as the Alumni Coordinator at the U.S. Embassy in Bandar Seri Begawan with responsibilities include promoting greater contact & cooperation among alumni of sponsored exchange programs, coordinating and overseeing youth and alumni groups.
He is also one of the pioneers of HIV Awareness Programme for Peers & Youth (HAPPY) run by Brunei Darussalam AIDS Council since 2007 until present and has educated more than 5000 youths. The HAPPY Project has also been awarded with the likes of Commonwealth Youth Silver Award, B-@aktif Silver Medal, and Youth Project Award.
YB Iswandy was awarded the ASEAN Youth Award 2009 in Myanmar and the Youth Service Award, presented by His Majesty Sultan Haji Hassanal Bolkiah during National Youth Day 2010. In 2016, he was given the Pingat Indah Kerja Baik (P.I.K.B) / Excellent Service Medal.
This article was first published on 01 January 2022 in our Weekly E-Paper issue 174 | More stories here
THE BRUNEIAN | BANDAR SERI BEGAWAN