Brunei and Malaysia have recorded an increase in trade from January to October 2021 at RM6.4 billion ($2.07 billion) compared to RM3.9 billion ($1.26 billion) in the previous year despite the pandemic and closure of borders, said the high commissioner of Malaysia to Brunei.
Dato' Raja Reza Raja Zaib Shah revealed the upward trend in bilateral trade at the recent networking session with Tourism Malaysia Brunei, noting that about 70 per cent are from the import of food supplies into Brunei.
According to the International Merchandise Trade Statistics for September 2021 released by the Department of Economic Planning and Statistics at the Ministry of Finance and Economy, showed that the highest share of imports came from Malaysia at 28.6 per cent, valued at $282.8 million.
Meanwhile, imports from Malaysia in September 2020 were valued at $109 million, recording a year-on-year increase of 159.4 per cent.
"I am optimistic that for 2022, the Malaysia-Brunei bilateral trade outlook will be equally impressive and promising," he said.
On tourism, the high commissioner also highlighted that it is one of the hardest-hit economic sectors regionally and globally, requiring an effective tourism recovery plan is crucial to balance between the economy and livelihood.
He shared that the Malaysian government continues to provide assistance and support to the local tourism industry players such as one-off special assistance RM3000 for tour agencies registered under their Ministry of Tourism, Arts and Culture and one-off financial assistance to tour guides, among others.
The Tourism Malaysia Office in Brunei, he added, continues to foster close relations with the local tourism industry players through joint smart partnership and collaboration of promotional campaigns as well as providing news updates to local media and social media influencers.
"Tourism Malaysia has been actively supporting the local tourism industry in various ways. It has collaborated with Royal Brunei Culinary in organising Malaysia Food Festival for the last 15 years and took part in the largest tourism travel fair since 2005," said Dato' Raja Reza.
He further said that Malaysia has commenced discussions to establish Vaccinated Travel Lane (VTL) with neighbouring countries including Indonesia, Thailand and Brunei, paving the way for the gradual, safe and systematic reopening of the borders.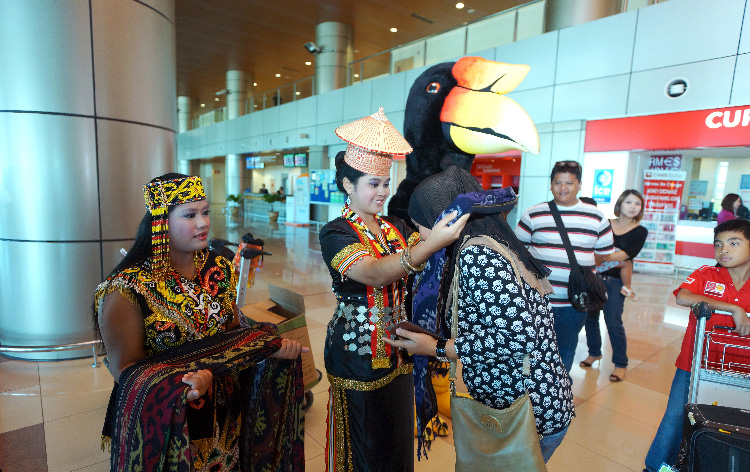 "Undoubtedly, the reopening of the borders will revive the ailing tourism sector and boost the economy," he said.
For his part, Director of Tourism Malaysia Ofice in Brunei Haji Ibrahim Seddiqi Talib said that the number of tourist arrivals from Brunei in 2020 was at 136,000 and only 392 between January and June 2021.
Prior to the pandemic, the director noted that on average, there are 1.5 million tourist arrivals from Brunei into Malaysia with land cross border travel through nine checkpoints in Sabah and Sarawak the highest traffic with 2.5 million arrivals.
The one-day networking hi-tea networking session that was held recently aimed to connect Tourism Malaysian and local tourism industry players to continue their promotions of travel in the country and discuss their collaborations over the past few years as well as their growth during the challenging time.
The event concluded with a prize presentation ceremony of the Miss Shophia Virtual Treasure Hunt 2021 for local winners – The Cyber Ninja landing on the first place, Super Squad on fifth place and Team SCA Travel Power Puff Gals sitting at tenth place.
This article was first published on 08 January 2022 in our Weekly E-Paper issue,175 | More stories here
THE BRUNEIAN | BANDAR SERI BEGAWAN