A dreamy layer of pastel colours, with whipped cream and strawberries on top, while the product looks enticingly edible, it is actually made for your skin. The handcrafted product that looks like a slice of cake is in fact a bar of soap.
Arinah Hilman is the heart and brain behind local brand Bumble Soaps, an online business that sells handcrafted artisan soaps.
The 29-year-old has always had a passion for the art of soap-making, particularly in sculpting soap that looks like desserts and other objects.
Each handmade soap is lovingly made in small batches using quality ingredients. From adorable dinosaurs to scrumptious desserts, these handmade soap bars not only look great, but they smell great too.
Bumble Soaps custom-made products come in all sorts of unique scents and designs. One of her products called the "Mocha Berries Caramel" which is scented with a blend of chocolate, coffee, buttercream and fragrances was inspired by a concoction of desserts.
Her hobby of soap-making began in 2017. For Arinah, soap-making is one of her creative outlets and she treats all her products as a work of art.
"I had been using handmade soap for a while and could see the positive effects for myself. However, there aren't exactly many options to purchase handmade soaps in Brunei, and so I had to rely on ordering from overseas which, of course, had its obvious drawbacks," she shared.
"That was when I had the very spontaneous idea: wouldn't it be amazing to use something I made myself," she added.
Arinah learned soap-making techniques through social media platforms such as Pinterest, Instagram and YouTube serving as a source of inspiration for her.
"I did my research, bought some basic ingredients and tools, and I went through a fair amount of failed batches and beginner's mistakes before I had something I could actually use. And yes, being able to use your own handmade products offers a sense of accomplishment unlike anything else," she said.
The youthrpreneur fell in love with learning the techniques of soap-making, and in her search of new challenges, she progressed from simple designs to intricate sculptures.
"Once I felt more confident, I started trying simple designs, then moving onto more complex ones, and Bumble Soaps really just grew from there. Today, the recipe I use for all my handmade soap is entirely my own, something that I wouldn't have without my early days of experimenting," she further added.
What started as a productive way to pass time slowly gained a sustainable following.
The self-taught entrepreneur continued to sharpen her soap-crafting skills and discovered her signature style along the way. With that, Hummingbug Handmade was born.
Established in 2019, the name however changed from "Hummingbug Handmade" to "Bumble Soaps" in 2021.
Five years of crafting and tinkering with the technique of soap making have given Arinah a strong understanding of the chemistry that goes into developing the colours and fragrances.
"Soap making is not a complicated process, but it does require a lot of planning. If I get a custom order, it needs to be at least a month in advance. So I would say to anyone who wants to make natural soap, besides the basic ingredients like oils and lye, the most important thing you need to have is lots of patience," she shared
As for her designs, she gets inspiration mostly from her interests.
"I make things in very limited quantities and small batches. No two bars look the same, and that's the uniqueness of what I do. This business is a creative outlet and a constant learning curve all at the same time," she shared.
The entrepreneur is also a teacher by profession. Always constantly wanting to learn and teach new things.
"I found that this hobby of mine and teaching could go hand-in-hand, and so holding soap-making workshops seemed a natural step in the right direction. Workshops are such fun and fulfilling experiences and I can say that the students enjoy them too. I really hope I get to host more in the future, but for now I do have other things I need to focus on," she said.
As her own teacher, she shared that during the process there have been some trials and errors, but she has learned a lot from it.
The budding soap-making artist also shared that every business presents its own challenges; something that she is still learning.
"I think like most businesses, the lockdown situation was a real challenge. For me, it was procuring necessary supplies. The business went quiet for quite a while until just recently. I decided to start being active again mainly because I'm more hopeful heading into this endemic phase," she shared.
As for future plans, with Bumble Soaps, she hopes to establish her brand further.
"Handmade soap is a niche market that most people aren't even aware of. My hope is that when people do think about finding unique gifts for their friends and family, Bumble Soaps will be one of the names on their minds," she concluded.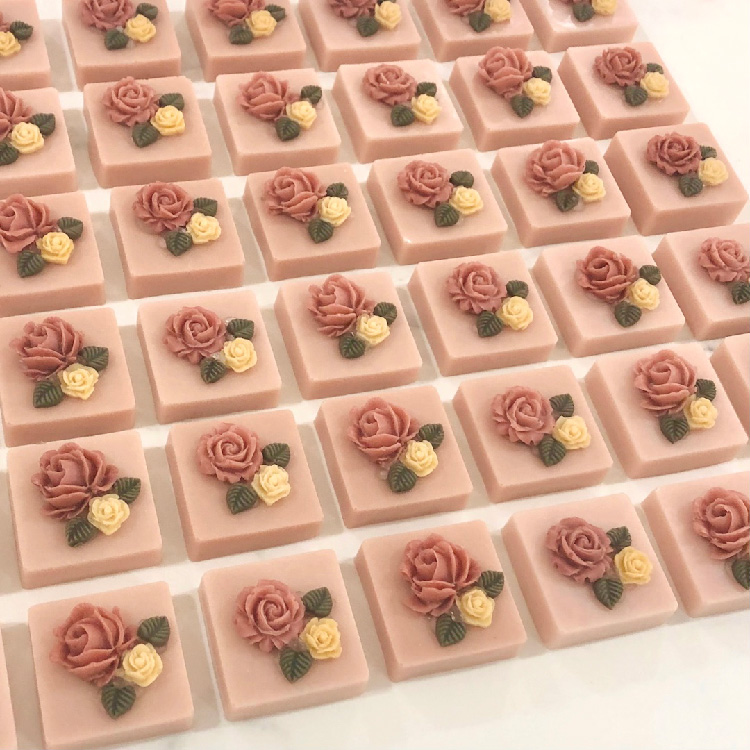 This article was first published on 15 January 2022 in our Weekly E-Paper issue 176 |  More stories here
THE BRUNEIAN | BANDAR SERI BEGAWAN