Turning ideas into a reality, two friends join heads into building a business out of what they can do; hand-making jewellery and producing their own clothing line for everyday use.
Yours Truly by B & C was created by two 23-year-old youths to provide high-quality and sustainable one-of-a-kind pieces to elevate outfits and looks.
The products that the brand offers vary from jewelleries to clothing and handmade accessories such as facemasks and bags.
The inspiration behind Yours Truly came from the thought of making handmade gifts and putting all efforts into it to show how special someone is and a price cannot be put on a thoughtful gift and the brand is a product of the owner's love for jewelleries and clothing.
"That feeling you get when you receive a handcrafted gift from someone's heart and efforts is what we want our customers to have every time they receive one of our products," said the youthpreneurs who refer themselves as B and C.
Launched on 18 May 2020, they have received great responses and there was an increase in demand after the release of their first batch, which has encouraged them to keep going to this day.
Growing up, the two entrepreneurs had an interest in entrepreneurship so it was natural and a dream for them to be able to start a business as a side hustle and with one owner studying business management, they were able to turn the dream into a reality.
"We want all of our customers to have that heartwarming feeling you get when you receive a personalized gift, and because each of our products is handmade one at a time, it is the ideal personalized gift, hence the name yours truly. It's similar to the concept of signing off on a letter," said the 23-year-old.
The brand offers products including closet staples and items that will add a splash of colour to the wardrobe and their clothing line includes sweatpants, t-shirts and tank tops as well as some handcrafted items such as illustration accessories, batik bucket hats, tote bags, handbags, and facemasks, batik and oriental – their current best sellers.
"Along with being consistent with our styles, interests, and brand, we wanted to create products that could be used by everyone on a daily basis," said the entrepreneur.
However, the oriental facemasks are currently unavailable to the market due to the lack of fabric inventory but other than facemasks, their handbags are also popular amongst the general public.
Moreover, their products are special to them as they are inspired by things that mean something to both of the entrepreneurs and it makes them feel both personal and one-of-a-kind.
To make their products unique, they are constantly on the lookout for new ideas and niche markets to cater to customers' needs, filling in the gap of current market demand.
"We spend a lot of time and effort on our packaging because there is nothing better than receiving a pretty package that makes us smile, and this is how we want our customers to feel when they receive our packages," said the craftmaker.
The brand is currently selling online, primarily through their Instagram @yours.trulybn or their website www.yrstrly.myshopify.com
With the help of social media, it allows them to communicate with their customers and with the attention gained, their network also grew.
"We hope to work with more local entrepreneurs in the future, and we hope to go international one day so that more people from all over the world can enjoy our products. We try to incorporate a little bit of our culture into our products, become acquainted with our culture through our products," said the business owner.
Handling a business comes with its challenges and it is no different for them; juggling between their business and personal commitments.
"We struggle with time because Yours Truly is still a side hustle for both of us. It can be difficult at times to handle orders and dealing with traffic and the progression of the business while carrying out our personal day-to-day schedule. We do, however, intend to devote full time to our business in the near future," said B and C.
Keeping with their business theme of producing personalised gifts, the youths are also looking into making handmade candles and embroidery, hoping to realise their dreams.
"We are aware that there are already a number of candle and embroidery businesses, but we are excited to be putting our own unique spin on this," they added.
The entrepreneurs also hoped that people continue to shop with small businesses because by doing so, they are supporting a dream and helping entrepreneurs grow with every purchase.
Drop by their Instagram @your.trulybn and see the products that they offer or go to their website, www.yrstrly.myshopify.com to shop for their latest one-of-a-kind pieces.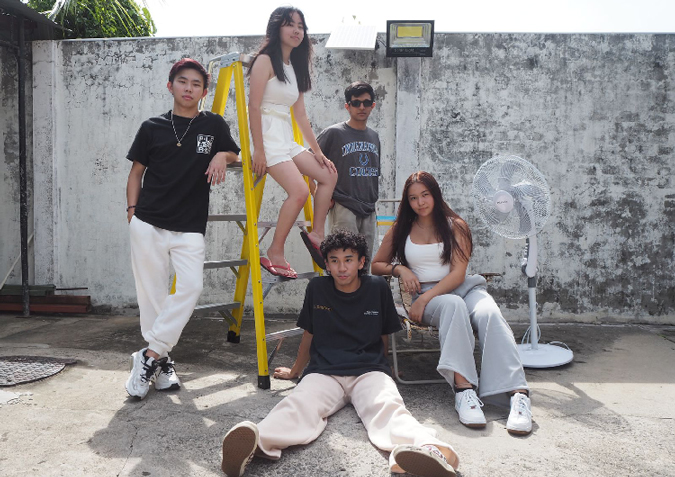 This article was first published on 15 January 2022 in our Weekly E-Paper issue 176 | More stories here
THE BRUNEIAN | BANDAR SERI BEGAWAN