Twisting and turning her way into business, Atiyah Safwanah has a hobby of making custom crocheted items and when realising the demand, she decided to venture into a crochet business.
The 26-year-old founded The Twist & Turn Co as a part-time business, inspired to start crocheting from a TV drama. Finding it touching when the main character knitted a scarf for someone special, the youthpreneur later tried knitting and crochet.
"As I was trying to search about knitting on YouTube and ready to start to learn, I came across some crocheting videos. I learn to differentiate between knitting and crochet, where crochet is the easiest one to learn and I'm totally hooked with it," said Atiyah.
The brand first started in 2019, a year after she started learning crochet. She wanted to make these products as she loves gifts and handmade things are even more meaningful.
She almost used the idea as her entrepreneur module project for a university assignment but decided against it.
"I chose not to do it as the project needs to have at least 2 or 3 members to make a team. So, I decided to do it on my own and seek advice from my lecturers and discuss it with my close friend," said the 26-year-old.
The Twist & Turn Co is currently home-based and Atiyah oversees crocheting, packaging, and handling customer service. Meanwhile, for marketing purposes such as poster designing and media design, she has another team member helping her.
She further said that the business focuses on making clothing items, headwear, bags, pet accessories, crocheted flowers and home and living items such as coasters, napkins and tablecloths.
Naming the business, The Twist and Turn Co were inspired by the process itself where a crochet project is twisting the hook to make a chain and turning the project to start a new row, which was so eye-catching to the owner that it became the brand name.
For the 26-year-old, when she first knew how to crochet, the first thing that she tried was a newborn baby gift set which is mostly a gift for friends or relatives. The next thing she added to the collection was hats as she received plenty of requests for customised orders.
"After doing small projects, I try making a simple cardigan, blanket and bags and display it on Instagram to show the projects that I made for order," said Atiyah, adding that she mostly gets her supplies from local shops and crafters online.
Furthermore, selling her products through Instagram @thetwistandturn.co has garnered positive responses from customers although starting small.
"I think that with COVID-19 situation, looking at it in a positive way is a blessing as in this situation it really helps small businesses to shine, as most people spend their time on social media where people can easily explore and get to know something from it," said the crafter.
However, with crochet, the entrepreneur has come across some challenges along the way and one of them was being a business specialising in crochet.
Prior to the pandemic, it was quite hard to get good and affordable materials in the country.
Most local stores, she added, have the materials but may not be available all the time or they sell different brands than the usuals.
"Another challenge that I faced while doing crochet is regarding the pattern of a project or the item that we're going to make. We need to do research on the item or patterns beforehand to avoid plagiarism," said Atiyah.
With crocheting, it takes time. She shared that time management is also a difficulty as she needs to juggle between her day job and the little amount of time for crocheting at night or during the weekend.
Although facing some challenges, the youth entrepreneur is doing her best in pushing the business forward and growing with the business as she tries to come up with new ways to expand the brand.
"In the future, I would like to challenge myself to try tailoring or doing other crafts such as macramé or maybe carpentry to add to the collection," said the founder of The Twist and Turn Co.
With her love for crochet, the business owner can build something out of her hobby and turn it into another means of income. For her, no matter the time and effort, she continues to focus on the techniques of crochet that she has yet to explore and learn.
Atiyah Safwanah shared that with crochet, she could do something she is passionate about and with this business, she is able to polish her skills and creativity and enjoy the journey along the way.
See the twist and turns that Atiyah has made and message them for a custom order by visiting their Instagram @thetwistandturn.co.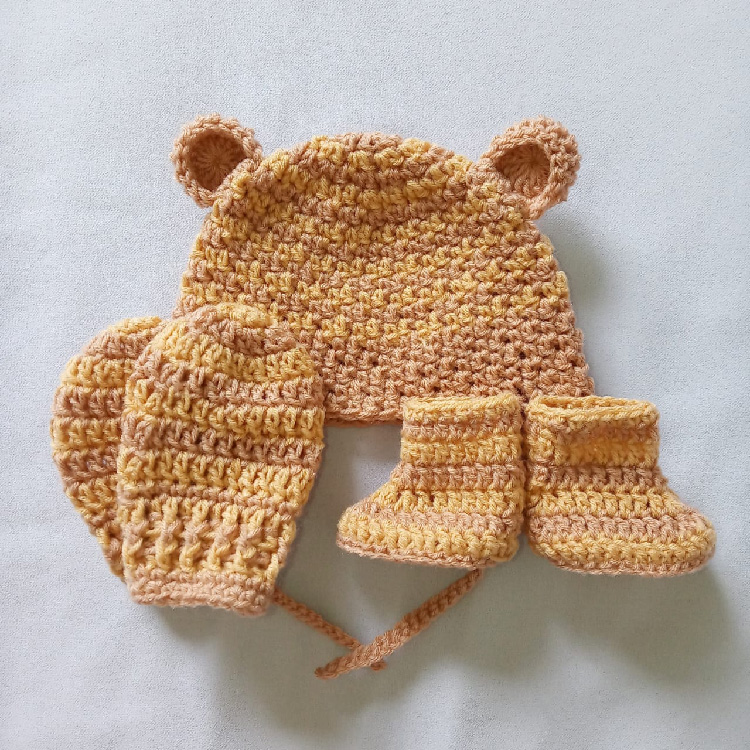 This article was first published on 22 January 2022 in our Weekly E-Paper issue 177 | More stories here
THE BRUNEIAN | BANDAR SERI BEGAWAN