Luck was shining on Azlin Saleha Haji Mohd Abihu Rairah when she won the grand prize $10,000 for the Choose DST Grand Lucky Draw campaign.
The event also saw Ak Khairul Aziman Pg Hj Mohaimin, YB Pengiran Hj Ali Pengiran Maon, Luqman Hakim Haji Othman and Ahmadi Syukri Hj Md Sabli each taking home $5,000, $1,000 and $500 respectively.
Moreover, five other shortlisted winners, Siti Rafidah Awang Takong, Md Hazwan Juneri, Nurul Farhanah Hamdan, Siti Kermilah Haji Mahari, and Dk
Rosnita Pg Hj Muhammad did not go home empty-handed as they each received consolation prizes.
The "Choose DST" campaign which ran from 5th September 2021 to 15th January 2022 was specially made for those who switched to DST from from their current service provider to subscribe to any of DST's products; Easi, Mobi, Freedom and Infinity.
The prize presentation was officiated by Chief Executive Officer of DSTm Radin Sufri Radin Basiuni.
The grand draw was held at the DST Headquarters, Tungku with 10 Lucky Shortlisted Participants, who were chosen from hundreds who have switched to DST during the campaign period through a preliminary draw that was done earlier this week on Tuesday, 25 January via @dstbn Instagram and Facebook. – Azrina Zin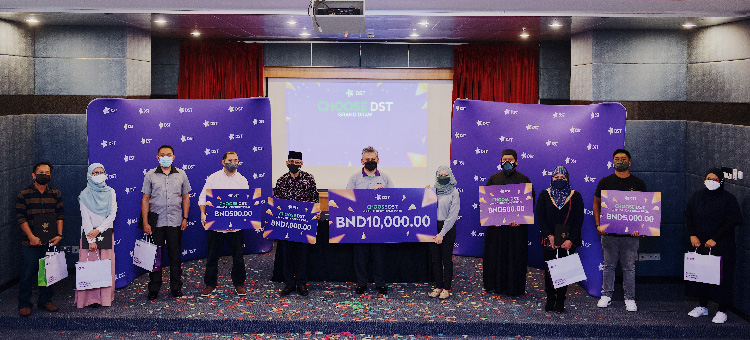 This article was first published on 15 January 2022 in our Weekly E-Paper issue 176 | More stories here
THE BRUNEIAN | BANDAR SERI BEGAWAN