Perdana Solutions and Asia Pacific Energy Solution (APES) recently signed an agreement for Brunei's first carbon capture and storage.
The deal aims to further develop the initiative together on the assessment and implementation of carbon capture and storage value chain, striving to provide large-scale, effective and sustainable decarbonisation solutions in Brunei.
Local startup company Perdana Solutions represented by its director, Haji An-Mu'az bin Haji Zainal, a Shell LiveWIRE Brunei Business Network Alumni and Diego A Vazquez Anzola, the director of APES, an energy consultancy that provides subject matter expertise in decarbonisation through carbon capture and storage technology.
The agreement was signed to signify the working group establishment focusing on the current practical methods of carbon sequestration, the mechanisms behind the working group, and the proposed action plan to implement effective and profitable decarbonisation solutions in the country.
Also present were representatives from Perdana Solutions and Shell LiveWIRE Brunei, as part of its capacity as a social investment flagship programme initiated by Brunei Shell Petroleum (BSP) to commit to supporting local entrepreneurship development.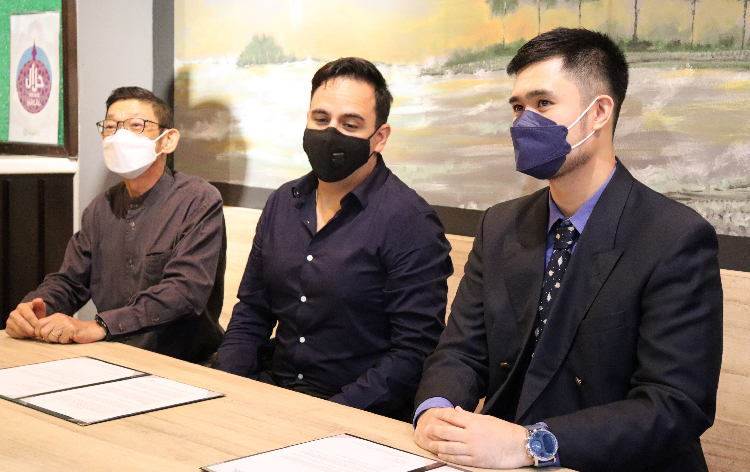 THE BRUNEIAN | BANDAR SERI BEGAWAN