Known as the "Land of Hornbills," Sarawak is positioning itself as a top ecotourism site in Southeast Asia, where you can find a great number of Borneo's bird species, not just hornbills. It boasts of 56 protected areas, 37 national parks, five wildlife sanctuaries, and 14 nature reserves. These include the UNESCO World Heritage Site Mulu National Park.
Looking beyond the COVID-19 pandemic, Malaysia's largest state is gearing up to become a prime destination by increasing the number of flights and ramping up its tourism campaign, starting with local tourists, while espousing the principles of responsible tourism.
Interstate travel campaign
The Sarawak Tourism Board (STB) has entered a year-long partnership with Malaysian Aviation Group to promote Malaysia's largest state as a tourist destination in 2022. This entails the joint marketing and promotion of tourism events and corporate social responsibility activities and other collaborative opportunities. It involves national carrier Malaysia Airlines, regional airlines Firefly and MASwings, and travel portal MHholidays.
Among the first events is the Sia Sitok Sarawak Plus interstate travel campaign, which was launched in January. Sia Sitok Sarawak, or Here and There in Sarawak, invites local tourists to explore the state through its main tourism gateways—Kuching, Sibu and Miri—with Malaysia Airlines as the official airline and MHholidays offering 57 tour and staycation packages. The booking period is until 28 February while the travel period is until 30 April.
"Sarawak is blessed with exciting wonders from culture, adventure, nature, food and festivals, which are unique to our state. We hope to attract local travelers to experience the hospitality of Sarawak through the campaign and become our ambassadors to then share their experience with friends and family," said Puan Sharzede Datu Haji Salleh Askor, STB chief executive officer (CEO).
Nature and adventure activities in the state include birdwatching, photography tours, hiking, off-road biking, deep-sea diving, caving or spelunking, and community-based orangutan conservation activities.
Kuching, the state capital, was recently named by UNESCO as a "Creative City of Gastronomy."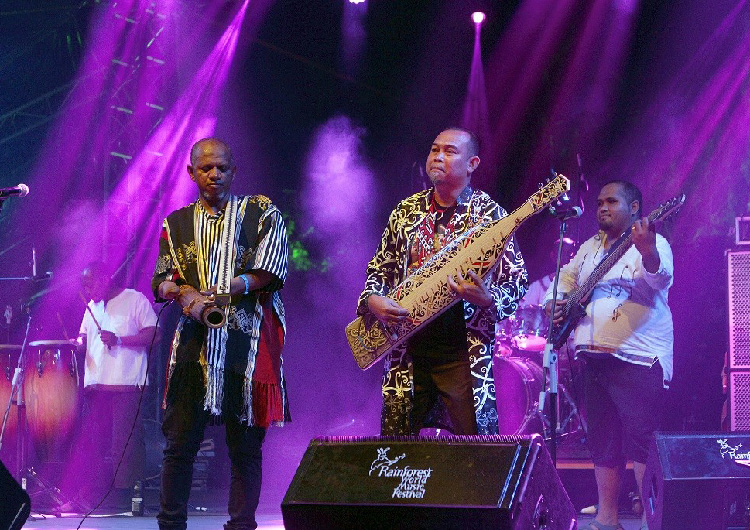 More direct flights
At the signing of the memorandum of understanding between STB and the Malaysian Aviation Group, Minister of Tourism, Creative Industry and Performing Arts of Sarawak Datuk Seri Abdul Karim Rahman Hamzah said, "Connectivity and accessibility are important elements to enhance travel experience and position Sarawak as a leading destination for ecotourism in the ASEAN region."
He mentioned that Sarawak has approved the increase in domestic flight frequencies to 562 flights per week from 307 flights, effective 14 January. "We look forward to seeing more direct routes from West Malaysia and to more parts of Sarawak soon," he remarked.
Malaysia Aviation Group CEO Izham Ismail said, "Over the past year, Malaysia Airlines, Firefly and MASwings have worked on improving connectivity to and within Sarawak, with the commencement of direct flights from Penang to Kuching, and increased frequencies between Miri-Sibu-Bintulu that will provide greater mobility to the state and further reinvigorate domestic tourism in Sarawak.
Last December, Malaysia Airlines launched a direct flight from Penang to Kuching.
Sharzede said more direct flights are expected not just from Penang but also from Johor and Kuala Lumpur.
Responsible tourism
The pandemic has underscored the importance of sustainable and responsible tourism, said Sharzede in a report by TTR Weekly.
She said STB is working with tourism partners in promoting eco-friendly practices through their tour packages to reduce the environmental and social impacts of tourism. She cited bicycle rides in rural areas and homestays as ways to preserve the state's natural and cultural heritage.
STB is also promoting Sarawak as a place where people can recover and heal by reconnecting with nature as showcased by the video "A Journey Awaits."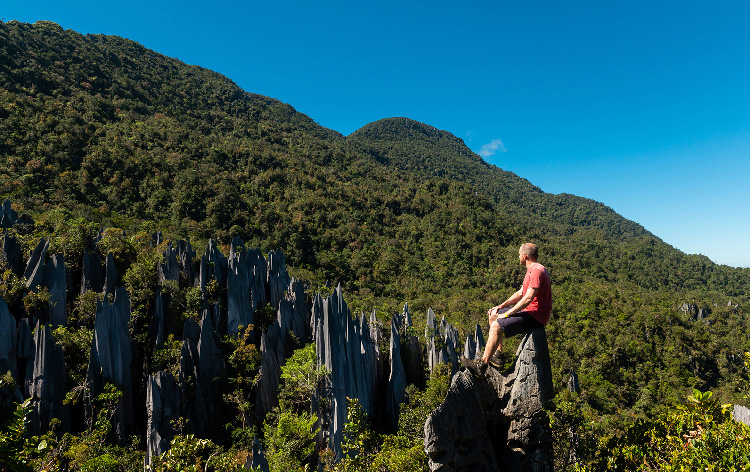 THE BRUNEIAN