Progresif recently handed out free giveaways to celebrate the Chinese New Year festival.
Customers will receive a traditional red packet and mandarin oranges across all Progresif's branches throughout Brunei.
Head of Consumer at Progresif Rahimah Kisut in her welcoming speech at the Yayasan branch said that they are taking this great opportunity to thank customers for their endless support, understanding and feedback as they work towards the early endemic stage.
"Progresif has pride itself on being driven by a customer-centric mentality that prioritizes their daily experience with our products and services. We cannot wait to continue our journey together this year," she said.
While Head of Customer Experience Edna Nurafeeqah Abdul Ghani Luah handed over gifts to customers at the Times Square branch.
"Our stores play a crucial role in keeping our customers always connected. We like to thank our colleagues especially for their hard work and commitment in prioritising our customer needs above all else. Our company, Progresif, is powered by people with hearts," said Edna Nurafeeqah.
Alongside their strategic CSR pillars for Education, Arts and Culture, Entrepreneurship and Environmental initiatives have been something Progresif has been pursuing since they established in 2015.
In support of one of their four Corporate Social Responsibility (CSR) commitments, 'Progress for Arts and Culture' Progresif continued its yearly tradition of supporting local artists at every festive season.
This time it is a collaboration with five artists from UBD in producing exceptional Chinese New Year packets.
This year, Progresif collaborated with artists; Lim Sye Wen, Norhadi Ibrahim, Ridhwansabri Haji Hashim, Fuad Danny and Fatin Afiqah, to help create designs that embody the characteristic of Tiger, to celebrate strength, boldness, and resilience in the community for the festive season.
Progresif subscribers will be getting the packets when they pay their bills, subscribe, switch or re-contract to Progresif at all Progresif branches while stocks last.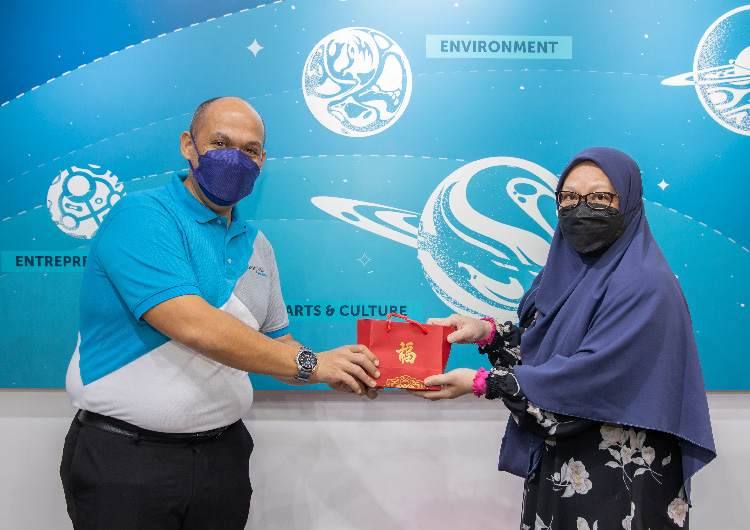 This article was first published on 05 February 2022 in our Weekly E-Paper issue 179 | More stories here
THE BRUNEIAN | BANDAR SERI BEGAWAN