Teaming up to cook the ideal business, Serenity Scents is a candle-making studio that specialises in making tablet wax with scents that are natural and fresh.
The products are handmade with recipes developed by the student founders themselves which include the process of heating up wax and measured specifically with added-on natural scents.
"We wouldn't say that this is first but we are just specialising our area in making tablet wax but compared to other businesses since we are focusing in tablet wax we can make them in big batches suitable for door gifts or souvenirs," said the youth entrepreneurs.
Serenity Scents is run by UNISSA students from the Faculty of Islamic Economics and Finance, Norhafizah Hj Aji, Nur Amanina Sakinah, Khairiyah Mumtazah, Khalda Miska and Hilyati A. Latif as part of the entrepreneurship project.
The idea of this business came from when the group were preparing business ideas and listed out a bunch of choices and eventually they settled for the tablet wax and created a survey to see the outcome and feedback which all came back positive.
"We chose serenity scents because the idea behind tablet wax is they are and have very subtle scents and are natural," said the entrepreneur.
With Serenity Scents, the challenges that they encounter are mostly through their supplies which are mostly from Malaysia and the way that they keep their business growth is to stock up on the supplies to avoid any delays.
As of now, the team is only focusing on producing scented tablet wax and will plan to expand further down the road and with the tablet wax, they do plan on bringing on-to-the-table promotion boxes that can potentially gather more attention from customers.
Being a home-based business run by entrepreneurship students, they have gathered all their power and put everything into this business.
Their initial estimated cost to start the business was about $300 and with what they have achieved now since they started, they knew that this business was the right choice.
"If people are interested in doing business, even if they don't know how to, the first thing to do is enjoy the start and move up with it. Sooner or later, they will meet the right people to guide them and potentially grow their business with hard work and dedication," said the group.
According to the group, business is not always about making a profit monetarily but also giving benefits to other people and their gratitude and reaction give them another level of satisfaction.
Currently, Serenity Scents have introduced five scented tablet wax and they are Lavender, Lemon, Cherry Blossom, Jasmine and Vanilla.
The tablets are now being focused to produce for events or big orders where the current market price is being sold at $4.50 per tablet.
Products of Serenity Scents are currently available for order through their Instagram @serenityscents_bn and customers are able to purchase them by contacting them.
The scents of the tablet wax mostly come from natural ingredients and smell such as lemon and jasmine. These are specially chosen scents that are suitable to store in rooms or wardrobes to give them a fresh smell.
Find out more on the handmade scented tablet wax that is created by the final year students by visiting their Instagram @serenityscents_bn.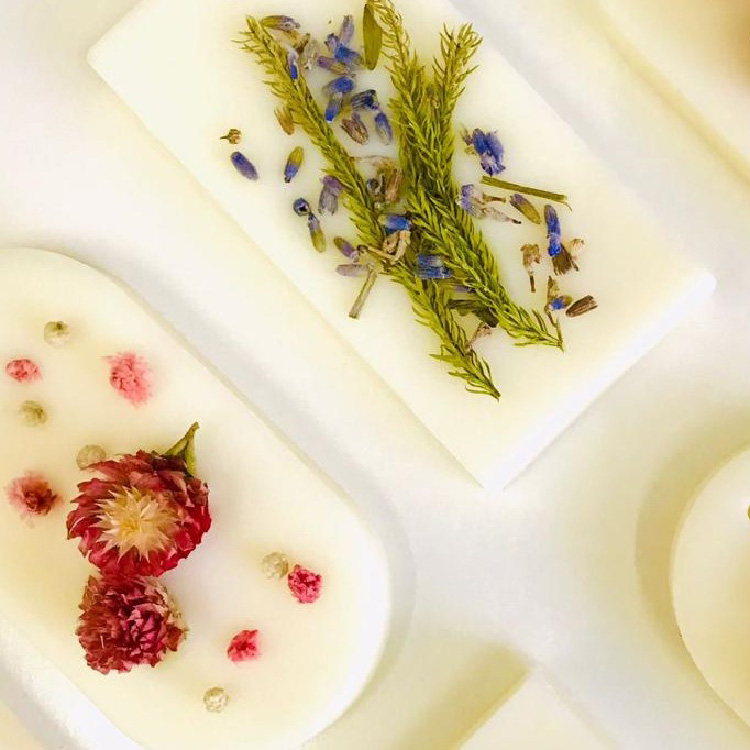 This article was first published on 05 February 2022 in our Weekly E-Paper issue 179 | More stories here
THE BRUNEIAN | BANDAR SERI BEGAWAN