Keeping the environment clean and safe whilst also building a business, Daun.co creates their own tote bags, pouches, and backpacks out of old fabrics and clothes, pitching on an eco-friendly concept.
Ridhwansabri Haji Hashim is a full-time student entrepreneur who fonds of utilising his sewing skills taught by his mother to make stationery and lifestyle items whilst at the same time minimises fabric wastage.
With encouragement from family and friends, he started selling his crafts in 2016 when he was doing his A' Levels and since then he has been receiving bulk orders.
The entrepreneur is an undergraduate at Universiti Brunei Darussalam taking a course in Design and Creative Industries who at the same time does interior and fashion design on the side.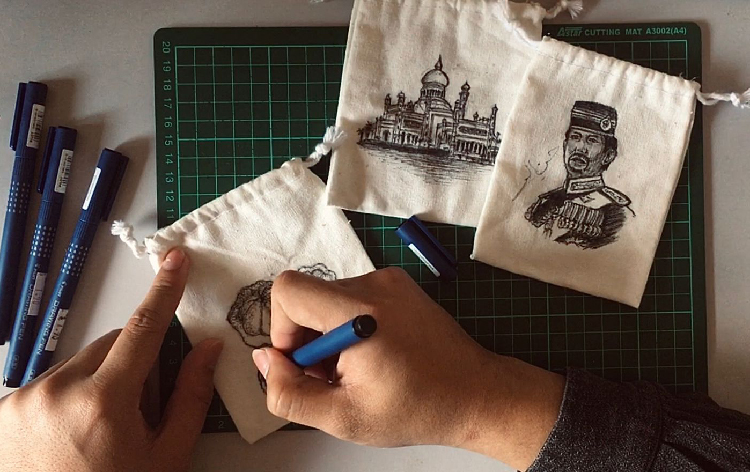 "From 2017 up to 2020, I ran the business with my family and friends who supported me in production, organising my sales, marketing and product photoshoots. It was only in August 2021 that I did everything on my own," said the youth.
Daun.co makes customised products such as tote bags, pouches, sling bags and backpacks which also uses customer's own fabrics or recycled clothes with the business goal to be minimal wastage in mind.

The products are priced at $20 and below, making it affordable to everyone especially kids and students and by doing this, they are also promoting the use of sustainable products.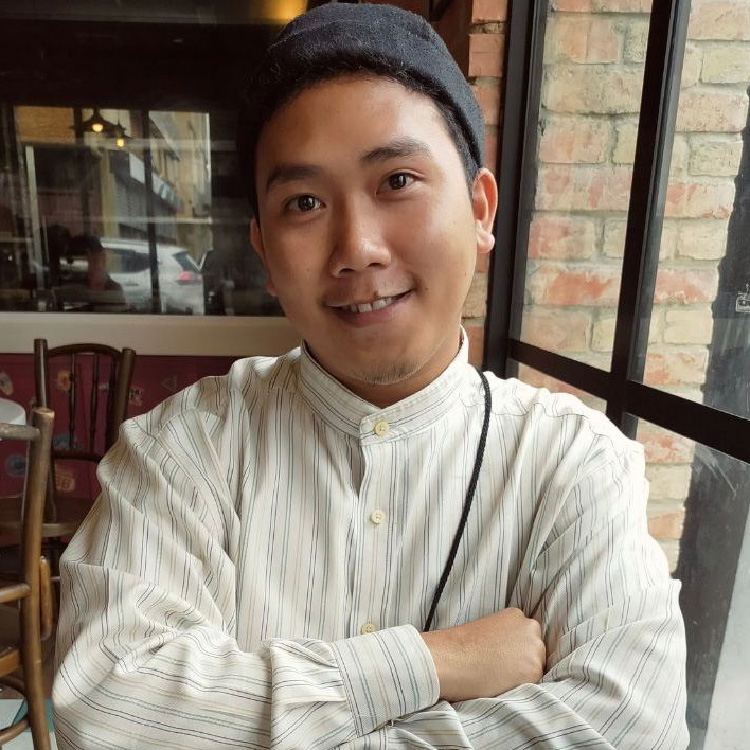 Journey of Daun.co
Daun.co has been in the business for about five years with the 24-year-old running the business from A to Z, going through a series of ups and downs in management, customer service, marketing and production.
However, despite all the struggles, the youthpreneur gains support from his family and friends who are there to lend him a helping hand whenever he needs help.
His mother and sisters would assist him with the production or sewing while his friends with marketing, photoshoot and managing the business.
By mid-2021, the youth slowly take off doing things on his own and thanks to his temporary assistants, Ridhwan is more equipped with knowledge and confidence navigating his way through.
"When the second wave of COVID-19 happened, it affected Daun.co and during this time I manage to create new collections using recycled clothes and shawl. Although the collection is limited, each shawl can make three baguette bags. Because of this also, Daun.co's followers increased from 500 to 1000 followers," said the 24-year-old.
Furthermore, Daun.co has also joined expos like planner markets and school bazaars as well as world environment awareness hosted by Ministry of Development and an exhibition during Youth Day to promote the brand and their products.
The youth entrepreneur is very grateful that the Bruneian community is very accepting of small businesses and is willing to help each other grow.
"Alhamdulillah, we have a community which consists of all local artists which will hold art exhibitions every weekend and due to this exposure, our business slowly grew and became known," said the youth.
For him, one of the things that would help with the development of youth entrepreneurship to flourish is to have more places sell and showcase their products physically so that customers would be able to see them up close.
Thankfully with the growth of social media and usage of digital platforms, marketing and exposure for brand building come easy for the home-based business, giving convenience to businesses saving time, energy, and money.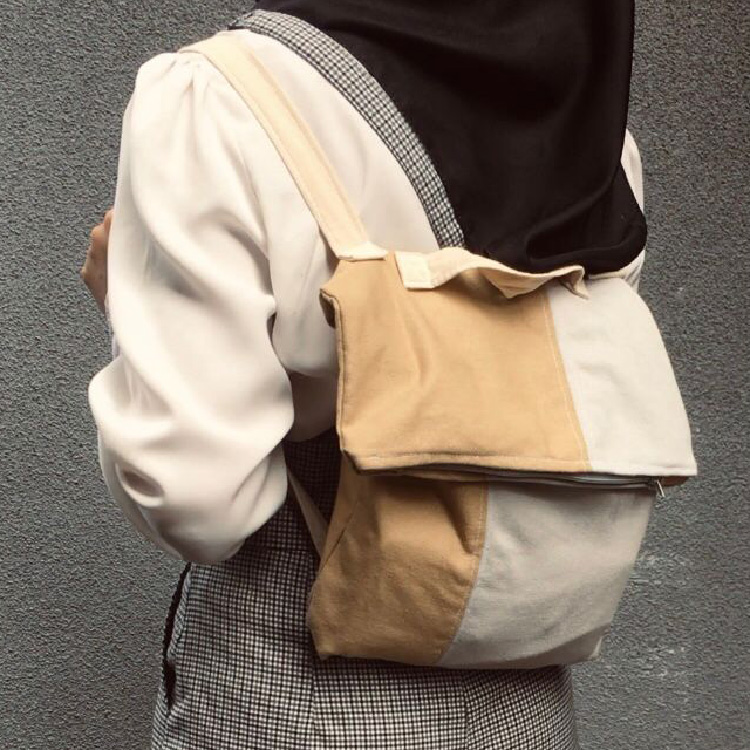 Entrepreneurship scene in Brunei
Even with COVID-19 situation, the number of youth entrepreneurs has also increased as more people are staying at home with extra time on their hands and need an extra income.
The government of Brunei has also taken a part in helping entrepreneurs grow as they support the youths in their business ideas and giving them accessibility.
"Alhamdulillah, the government provides support in terms of introducing the Entrepreneurship and Innovation Centre (EIC) where youth are given traininings, workshops and consultations, same goes with organisations like Shell LiveWIRE and DARe. UBD also has its own Entrepreneur Village where students go for incubation before proceeding with their venture," said the youth.
The various support and opportunities organisations given to youths have enabled them to start and grow their business, giving a rise in the trend of youth entrepreneurship in the country in recent years.
There are different youth ventures that can be seen now in Brunei ranging from food and beverage, thrift shops, online retail to handicrafts, showcasing skills and talents into their business.
"The government can help the youth to be more exposed to the public. Create free workshops, places for art exhibition and public marketplace, entrepreneur museum and school. When all of these are provided, there's a high chance that youth entrepreneurs will increase and be motivated to venture," said the designer.
The student entrepreneur also believes that when these supports are created, by investing more in the local products and services, the Brunei economy will also increase.
Sharing his opinion, the youthprenuer is positive that five to ten years from now, local businesses will be flourishing and active which will create more challenges and competition but with an innovative mindset, any business can grow.
Support Daun.co and the local handicraft business by visiting their Instagram @daun.co_bn to have a look at their attractive products.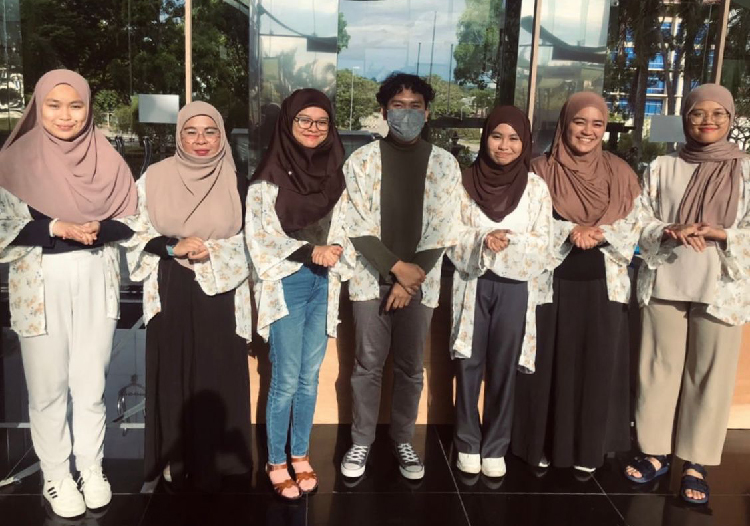 This article was first published on 23 February 2022 in our 2022 National Day Supplement | More stories here
THE BRUNEIAN | BANDAR SERI BEGAWAN