From making new friends to learning new things, a business idea tapped into the creative mind of youthpreneur Naadhiyah R leading her to build her own baking business called MeltMe.
MeltMe stems from the idea of selling desserts however, in the beginning, she was not sure of what type of sweets should she feature. She then decided to open a poll on social media asking potential clients about their preferred dessert.
From the survey, the 23-year-old found that the majority preferred cookies and brownies. However, it is not enough to just make everyday desserts, there must be something different, she thought.
She wanted to show the uniqueness of MeltMe by adding a little twist to her business which is edible cookie dough.
That was how MeltMe started selling their fan-favourite cookie dough sandwich and from then on, ideas kept pouring in. Today, the business bakes an assortment of tarts, dulce de leche cheesecakes, deep dish cookies and truffles.
Branching out from baked goods, the business also started selling beverages called Horchatas which garnered a popular demand among customers. For the drinks, Horchata Latte, Matcha Latte and Biscoff Latte.
"The idea came from multiple sources, not just one. I've always enjoyed everything that is either food or culinary related, but I was never one to try and monetise the activities I enjoy or feel that I'm good at," said the entrepreneur.
According to the youth, the idea mainly came from networking with friends who are in the business field, inspired creative flexibility they were able to tap into, an opposite of a 9 to 5 job.
Running a business means that one is in control of almost everything they do and that includes how much money they earn, when and how they work, whom they connect with, among others. It is the flexibility and all other elements of a business that attract her.
Being inspired by the different lifestyles, the 23-year-old decided that she wanted to see for herself what it feels like to have most things be within the realms of your control.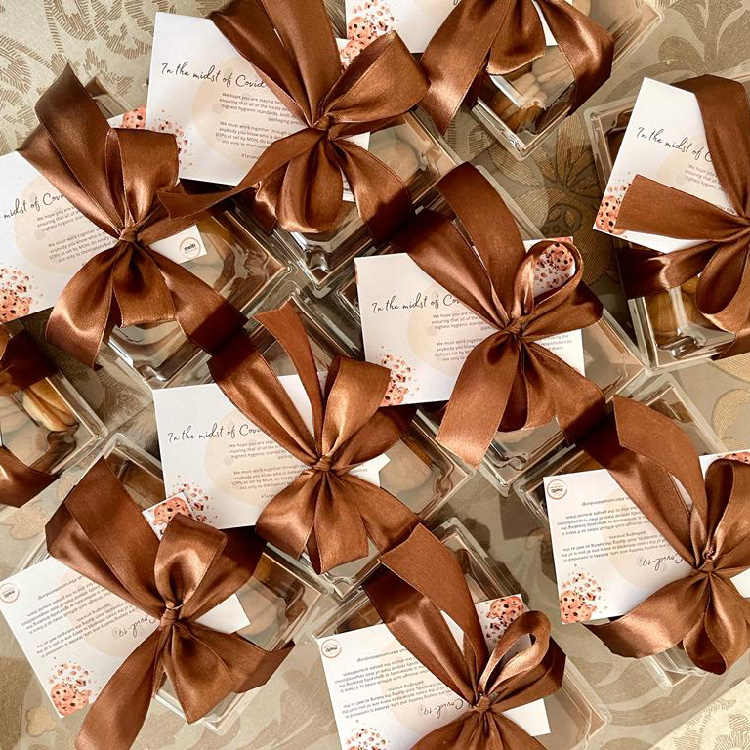 Venturing out to her own business
Naadhiyah is a lawyer and a part-time entrepreneur. Growing up, never has she thought of opening a business and from a young age, people around her have been expecting her to become a lawyer or judicial officer as her parents were law graduates.
"Things only started to change when I got to university in London. Most of my friends and classmates had dreams outside of their legal career paths, may it be a future goal or something they wanted to do on the side. Everybody seemed to have a side-hustle," she said.
As time went on, she became connected with more people and her mind started to blossom so much that she started to yearn for something beyond academics thought of doing something that she genuinely wants to explore while doing law at the same time.
After graduating and returning home, she met with more entrepreneurs who have been in the business field for quite some time, sharing their stories and experiences, further motivating her to venture into the entrepreneurial world.
"When I ended my pupillage, I had more time on my hands and that was when I started the business. I had so much fun designing the logo, marketing posters, interacting with customers on a day-to-day basis. I've always loved organising things too, building tables, tracking orders, updating the stock list was just all very therapeutic for me," said the lawyer.
Before choosing MeltMe, the baker was looking into business opportunities in hatchery and agriculture but having a lack of knowledge on the ways of doing a business, she was advised to go to Darussalam Enterprise (DARe).
"The service and information that they were able to provide me exceeded my expectations. At the time, they had a mentorship programme where aspiring entrepreneurs could speak and connect with long-established business owners to gain more insight about their field of choice," said the youth.
Due to these experiences and accessibilities that entrepreneurs are provided with, the business owner was satisfied with the support she was given throughout the whole journey and all her questions were answered.
In her opinion, the COVID-19 pandemic has also shed some light on local businesses as previously most individuals would buy their products overseas but nowadays, more people are buying from local businesses and supporting each other.
To her, it seemed like overseas items became less reachable and people began to turn to what is available in the country and this increased the motivation of locals to get their business up and running.
"I am very proud of our community. I've seen so many people my age – younger, and older, branching out and starting up businesses of their own, whether it be on a full-time or part-time basis! It's extremely refreshing compared to what it was like three to four years ago," said Naadhiyah.
Entrepreneurship has now grown to a big percentage compared to before and this progress has helped better the society in Brunei as more and more people are venturing out and finding their passion in business whilst others are lending a hand by supporting those ideas and businesses.
Head over to @meltme.bn on Instagram and support Naadhiyah's own personal baking business where she sells everyday bakes with her own little twists.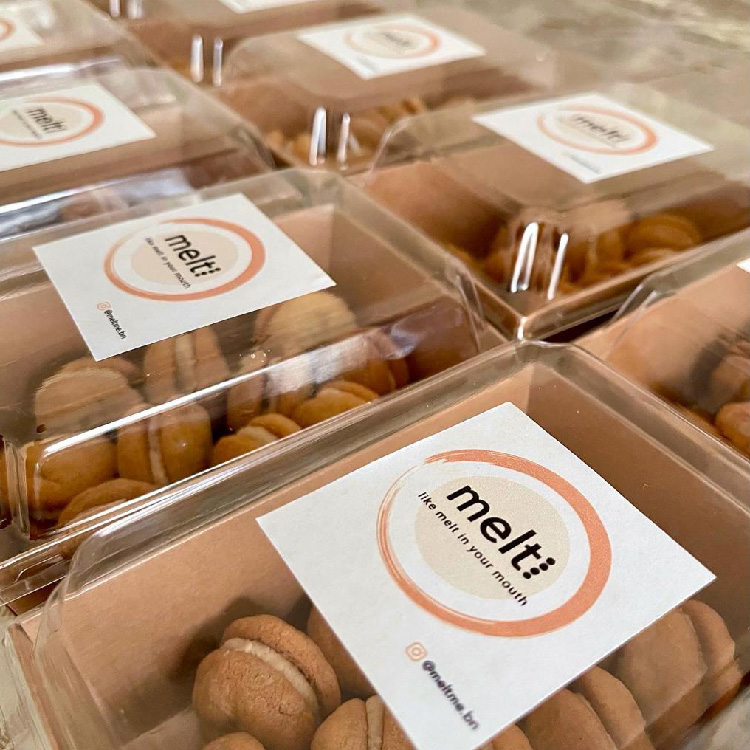 This article was first published on 23 February 2022 in our 2022 National Day Supplement | More stories here
THE BRUNEIAN | BANDAR SERI BEGAWAN