Selling cheesecakes with a unique concept, Baked Treats captures the attention of cheesecake lovers with their 'Tom and Jerry'- themed cakes.
Starting the business in September 2021 due to the second wave of the COVID-19 pandemic, Azyrah HB wanted to find some side income.
Knowing that she has a passion for baking, she further looked for product ideas and what bakes have not been done yet.
Cheesecakes are now a craze as it has evolved into many types of cheesecakes. There is the classic baked cheesecake, New York cheesecake, no-bake cheesecake and burnt cheesecake, among others.
Although cheesecakes are quite common in Brunei, the business tried to find cheesecake ideas that are different from others and have a unique concept that can easily attract the eyes of potential customers and with that, they came up with the TomNJerry cheesecake.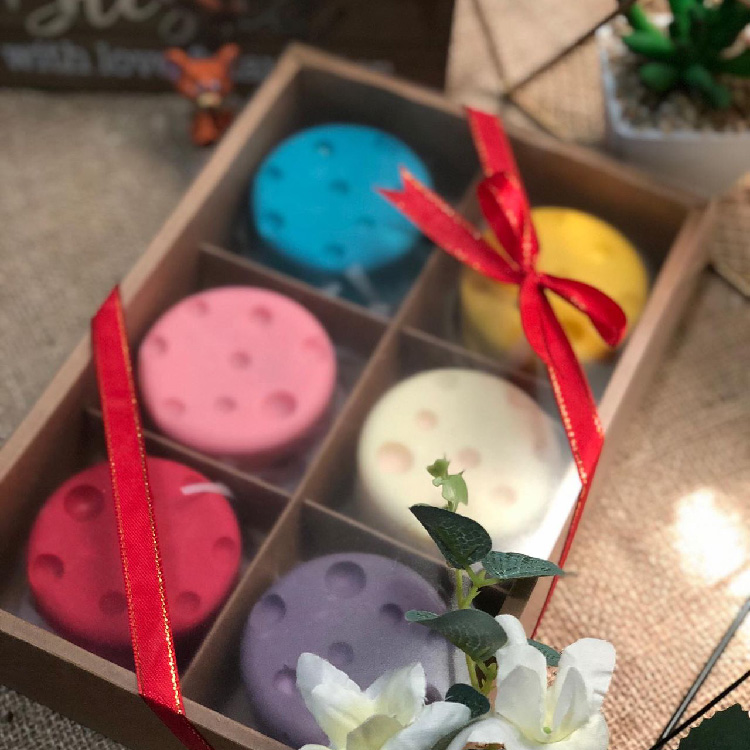 "We wanted to be different from others, so I searched up ideas on cheesecakes that can make mine different from others that are already available in Brunei," she said, adding that her cheesecakes are inspired by popular cartoon characters 'Tom and Jerry'.
Baked Treat's cheesecake is coated with chocolate ganache and filled with various flavours such as Oreo, Red Velvet, Biscoff, Ovomaltine, Blueberry and Strawberry.
"These types of cheesecakes rarely sold here so we take this opportunity to try to make it the best and different from others and our best-selling flavour is the biscoff flavour," said the 33-year-old, adding that she runs the business as a part-time with her sister from their home kitchen.
Moreover, some of the cake designs are shaped like the cartoon version of a hollowed cheese slice decorated with yellow-coloured chocolate ganache or can be coated in fun colours of blue, pink, or purple.
These unique TomNJerry cheesecakes are priced at $4 to $5 per slice or for a whole cake are priced from $28 to $36.
Customers can get their hands on these cheesecakes via their Instagram @bakedtreats.bn as their main selling platform and they are currently offering their specialty cakes and improving on their quality with every feedback that they get.
Sometimes with a baking business, it comes with its challenges and the main problem is the lack of ingredients. Some may not be available locally and need to seek other alternatives and sources which takes time to arrive.
With making these cheesecakes, it is also time-consuming as each slice is made one by one, let them settle before adding on the coloured chocolate ganache.
For Azryrah, despite a lot of preparation needed but it is worth it in the end for the cheesecakes are well-received by her customers who would come back for more.
Visit and follow their Instagram @bakedtreats.bn for more information and try out their specialty Tom and Jerry cheesecake.
This article was first published on 26 February 2022 in our Weekly Epaper issue 182 | More stories here
THE BRUNEIAN | BANDAR SERI BEGAWAN