In the hustle-bustle of Kiulap, there is a new little bookshop tucked away in the quiet corners of the Higher Point Complex.
To spark the love of books and reading for people of all ages, Sallyhani Hamzah started the Honey, an independent bookstore that offers bibliophiles an extensive collection of new and used books.
When customers first walk into the cosy bookstore, they are immediately greeted by beautifully lit shelves of colour-coded collections of books covering a treasure trove of genres from romance to fantasy, on everything from Nicholas Sparks' 'The Notebook' to Frank Herbert's 'Dune'.
Sallyhani was no stranger to the book business, she would always feel most at home when she is surrounded by books.
Before opening the Honey Bookstore, Sallyhani Hamzah who graduated with an Environmental Life Sciences degree and a minor in Professional Communications and Media from UBD has always been passionate about promoting the love of literacy in Brunei.
"I have always been passionate about literacy, from selling books, hosting literary events with non-profit group Bruneians: Read, and initiating charity book donations to instill the love of reading in Brunei," she said.
"Meeting and connecting with the community is what inspired me to keep going and giving back to the community through Bruneians: Read. The years of volunteering, hustling and connecting with the community was my motivational force through instilling the love of reading in Brunei," she shared.
It was only in 2016 that the bibliophile decided to channel her passion for literacy into a business. Living as a university student, Sallyhani was looking for a way to earn extra income and stumbled upon the idea of selling her books online.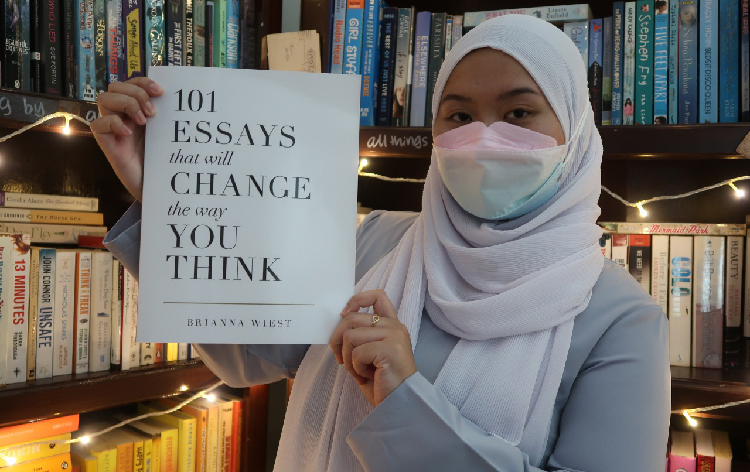 "The business started off as an online-based bookstore called Books Beyond Brunei back in 2016, where I was a broke university student with numerous unread books on my shelves. That when I decided to make an Instagram account, the rest was history," she shared.
"Over the years of raising Books Beyond Brunei, I loved interacting with fellow bookworms, hearing their book recommendations, the bookstores they've been to, and the book characters they loved and hated. That's when I noticed, there is a budding book community in Brunei that is well-read, open-minded and seeking knowledge beyond their imaginations," she continued.
In 2021, Sallyhani lost her full-time job in marketing and events management, a casualty that was brought on by the pandemic.
After struggling to find a job, Sallyhani came to the conclusion that she wanted to focus solely on selling books.
"Until I lost my job back in August, where I was down on my luck with job rejections on my face, especially during the peak of the second wave. Instead of knocking on doors begging for a job, I made my side hustle into my full-time gig. My passion is now my full-time job, and I never looked back," she said.
The fascination for bookstores has been a part of her life since childhood. Growing up in the early 2000s, Sallyhani would spend most of her time exploring every corner and shelves of the Paul and Elizabeth Bookstore and flip through every book available.
"Paul and Elizabeth Bookstore was the first-ever bookstore I fell in love with. I would cherish every minute I was at the bookstore, filling through the pages of each book, smelling the scent of new books from the shelves and seeing the vast books in every aisle," she shared.
"I have dreamed of one day The Honey to have a big space where bookworms can get lost in a bookstore and we are only found when it's almost closing time, she continued.
After years of dreaming about opening her own bookstore, Sallyhani took matters into her own hands and decided she was ready for the next chapter.
In January 2022, the entrepreneur turned the page and opened up Honey, a small bookshop with a big heart.
Sallyhani's personal touch can be seen everywhere in the bookstore from walls adorned with photographs of her family and an array of furniture and knick-knacks that she brought in from home.
"My parents love collecting odd trinkets during their travels and thrift over the years, transporting the unused bookshelves that have been collecting dust and my love of upcycling recyclable materials gave The Honey its own little personality," she said.
"Bits of The Honey already existed from home since the beginning, so now The Honey feels like another home to me and I am welcoming my home to others too," she said, adding that the process of transforming the space took about a week.
According to the founder, the name "Honey" is a love letter to her parents.
"My bookstore is dedicated to my parents where they raised my sisters and me with so much love, laughter, and endless support for the paths we would choose," she added.
"Honey Bookstore was based on my name, Sallyhani. My parents gave me the name "Hani" as it is a combination between their names, for (Ha)zman and Ros(ni) which makes "Hani". Then I used a play-on word to finally name it as "The Honey"," she shared.
The Honey Bookstore sells both non-fiction and fiction books from the enticing murder-mystery of John Grisham to the raw revelations of Jonathan Van Ness's memoir.
"The collection of books varies by genre from romance, non-fiction and fantasies that are either pre-loved or brand new. We receive books from customers that we sell on their behalf so you would often get rare titles that are hard to find in Brunei," said Sallyhani.
You could spend an entire day at the bookshop discovering new among the old. To add to the magic, the books not only have their own stories but also stories from their previous owners from old bookmarks to small notes.
You can find Sallyhani spending most of her days behind the four walls of the bookstore taking a dive into the world of fiction or talking to customers about their favourite books.
The book owner shared that a simple act of pulling a book from a shelf can spark an authentic conversation. She loves it when customers would return to the bookstore to tell her how much they enjoyed a book or what they learned from it.
"We pride ourselves on our customer service. That's what sets us apart from the rest. We add a personal touch of ours which is treating each customer as if they are our family, we share the love of books with them and give them as much as our love as how we would be with our loved ones," she said.
In the days since the store's opening, Sallyhani has embraced the challenges and the rewards of owning a small business.
"The challenge and also, my motivation being an entrepreneur is competing with both online and physical bookstores as most of the shops would have the same book titles as ours or sometimes they would sell their books at a cheaper price," she explained.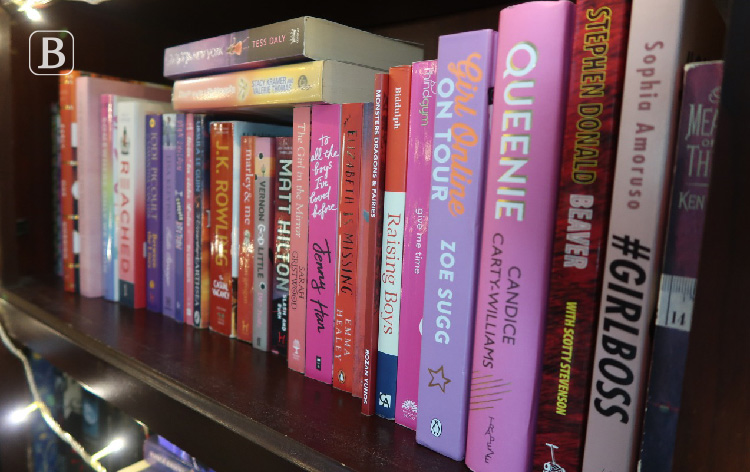 "Our books and prices are often set, especially when we depend on the sales to pay for rent, our utilities and our workers. But the one thing we would always give value to our customers is establishing a good relationship with them," she added.
Encouragement from her friends and family in supporting her businesses has made Sallyhani grateful and hopeful for the exciting new chapter as a bookstore owner.
Sallyhani also further shared that she hopes to increase the number of genres and writers in her book collection.
"The next step for The Honey is to let them bloom as they go each day. We will cherish every milestone that the Honey will make, from celebrating every book that has found its new home, spilling tea with our customers about their favorite book and high fiving every new customer turned friend," she shared.
'We hope to see the Honey grow a field of their magic around Brunei where other people can feel every ounce of their love, warmth and quirks," she concluded.
This article was first published on 23 February 2022 in our 2022 National Day Supplement | More stories here
THE BRUNEIAN | BANDAR SERI BEGAWAN