Diving into a world of creativity through paintings and embroidery, Peachful is a small business that allows an entrepreneur to make a living via her art.
Zati Hazwani Haji Abdul Karim created Peachful because she wanted to rekindle her drawing skills as a hobby.
Over time, it became more than a hobby as she slowly learned more about painting and the use of different paints and techniques.
The 28-year-old started Peachful in late 2019 but at the time it was only to showcase her work on Instagram. However, she started receiving requests from people to do commission work, hence the start of Peachful as a business.
"The reason why I started doing art again was that I was a fresh graduate who did not know what to pursue next. So I felt a little stagnant that year. I felt the need to get back, be active and learn something new. Hence I started to learn how to draw again," said Zati.
Naming the business Peachful, the full-time entrepreneur thought that it was the perfect name and peach is her favourite colour. The hues of the colour are what she wants to resonate with through her crafts, the art to give warmth and joy to her customers.
Peachful offers commissioned paintings on papers and canvases as well as some wall arts, ranging from floral and lettering paintings to landscapes and portraits. She recently expanded her product to embroidery.
"My products start from as low as $1 to $200 – depending on the canvas size and designs. As long as they reside in Brunei, I accept orders from anyone who is interested to have some paintings to put up on their walls, future brides and grooms who would like wedding signages and a lot more," said the 28-year-old.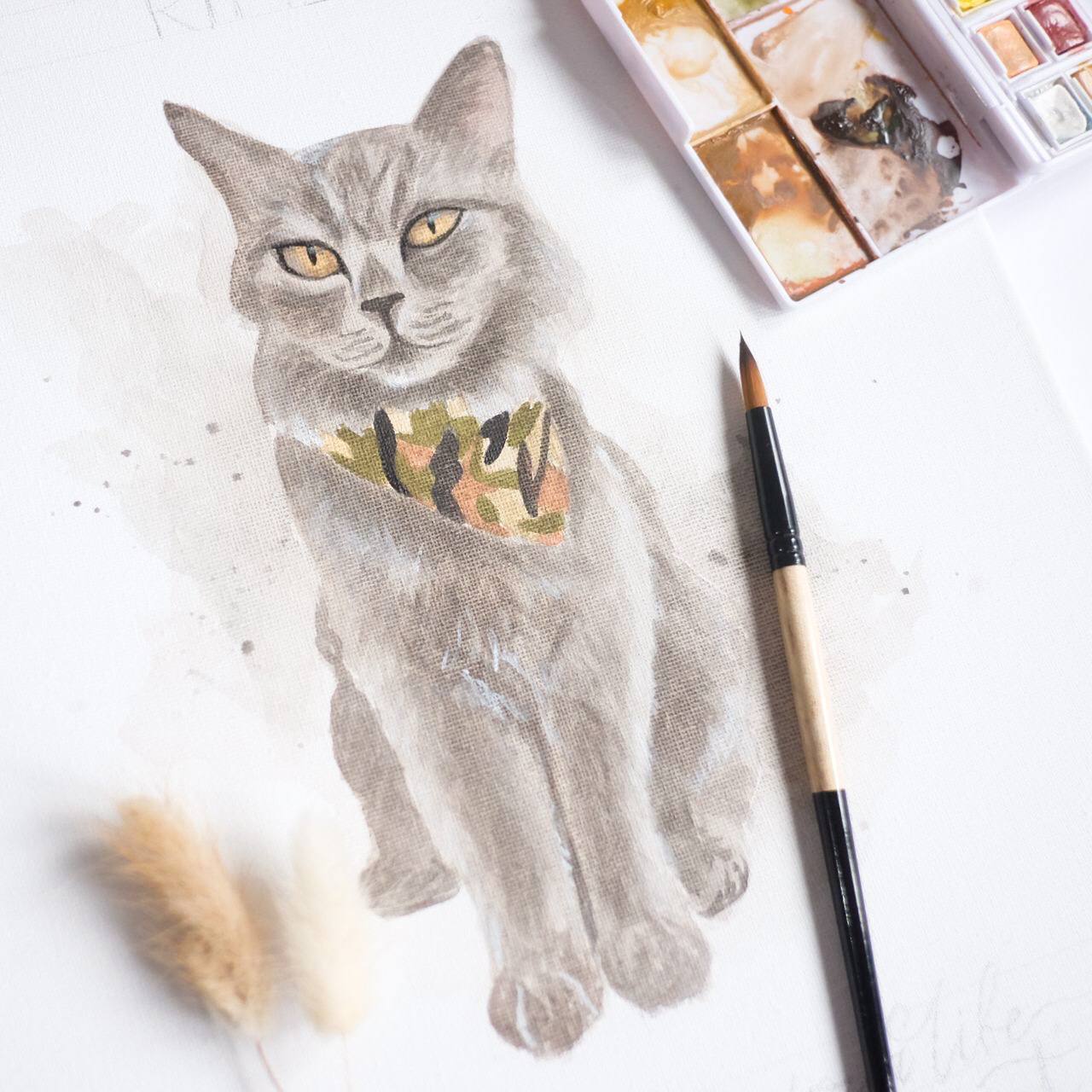 Running the business from two points, Lambak and Lumut, the products are available for purchase through the Instagram @peachful.bn for art and painting works and @peachful.threads for the embroidery works.
For the youthpreneur, Instagram also acts as a portfolio for all products she had done where customers can refer to prior to placing their orders.
Zati considers herself as a newbie in the business as she still believes that there are many things that she needs to learn.
"When starting out, one of the challenges was to find time to do my paintings after a long and tiring day at work. I find that staying in business requires a lot of creativity and making sure that your products meet the current demand and trend – but still keeping the business identity," said the artist.
Although unsure where to start in the beginning, Zati was not afraid to begin and just go with the flow, from choosing a business name, creating social media accounts to uploading photos to showcase what she can do.
Her curious mind and dreams have helped the entrepreneur to become who she is now and she is always keen to take on a project of making someone's idea into a visual reality.
Head over to their Instagram @peachful.bn and @peachful.threads to see her art and embroidery works.
This article was first published on 12 March 2022 in our Weekly Epaper issue 184 | More stories here
THE BRUNEIAN | BANDAR SERI BEGAWAN