Rolling up a business making Swiss roll cakes, 'Daripada Lulu' is the home for the passionate baking of local entrepreneur Syazwina Sarah, showcasing her baking and decorating skills.
The culinary graduate started her business in late 2021, the same year she finished her studies and motivated by the will to gain experience as an entrepreneur, she seized the opportunity and make the most out of it.
Choosing to sell Swiss roll cakes, the 23-year-old thought that although it is not something new nor a current baking trend, she wanted to bake something that is rarely offered by bakers in Brunei, giving a different option to the local market.
"I choose Swiss roll cakes because I love cakes in general, especially pretty ones yet they taste delicious. I don't really see many local businesses that sell swiss rolls. I was first inspired by the Japanese style fruit cake rolls. I never made cake rolls until last year when I first started out planning for Daripada Lulu," said Syazwina, adding that it took her one month to perfect the recipe.
The youth named her business Daripada Lulu giving ode to her childhood nickname Lulu which was inspired from an old cartoon show, 'Little Lulu', perfect for the cakes made sincerely by her.
"During the first month after the launch, I came out with a tester-style box dubbed "The D.L Duo" which includes slices of fruit and chocolate cake rolls, letting customers to enjoy both flavour," said the youthpreneur.
When that became a hit among her customers, she knew that her cakes were a success. She then opened orders for whole cake rolls that amounts to six individual slices.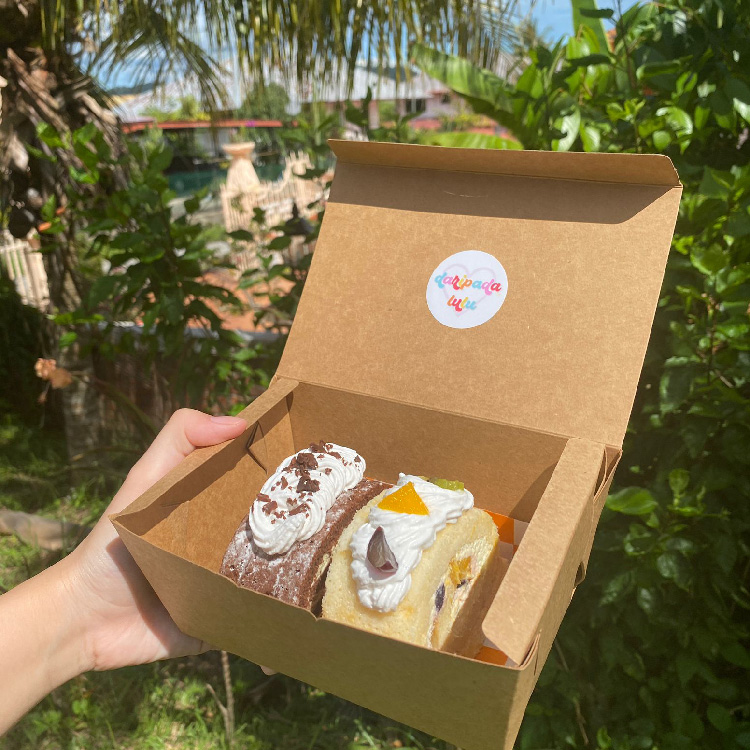 Currently, Daripada Lulu is only selling Swiss roll cakes with two flavours – crowd favourite Fruit Cake Roll and the Chocolate Cake Rolls with coffee jelly.
The D.L Duo box is priced at $8.50 for two slices whereas the whole Fruit Cake Roll and Chocolate Cake Roll are priced at $25 and $26, respectively.
Syazwina makes sure that the cakes have her signature ingredients which are the cake fillings – coffee jelly for the chocolate rolls, which aimed to create a textural taste combined with different flavours.
With how much the business has grown over the last few months, the baker has made plans to expand the business with adding new flavours of cake rolls – Red Velvet with cream cheese frosting and strawberries and Pink Velvet with lychee and rose jelly.
"We will do the tester style box again but this time making them as whole cakes instead of like previous slices. We are also looking forward to having our first collaboration with a close friend and joining a pop-up event at the end of the month. There are lots of new things coming and we can't wait to get busy this month," said Syazwina.
The youthpreneur is grateful to be able to share her creations with others especially when she has such great joy in cooking, especially baking and she has graduated from UOW Malaysia KDU, Kuala Lumpur with a Diploma in Culinary Art as well as working at the Grand Hyatt Kuala Lumpur for her internship and she is ready to share her skills.
Having her own business allows her to grow more as a baker and with entrepreneurship, she learns more than just cooking and baking, there is planning and organising and it may be overwhelming at first, she had support from the people around her to keep going.
The youth entrepreneur reminds herself every day that with each order, she is moving a step forward and growing her business and the challenges that are thrown at her are just some problems that she can overcome and when it gets tiring, have enough rest to do better the next day.
Daripada Lulu cake rolls are available for purchased via their Instagram @daripada.lulu and for her to share her business with others, she can also be found on Tik Tok where she posts videos of her cakes in the making.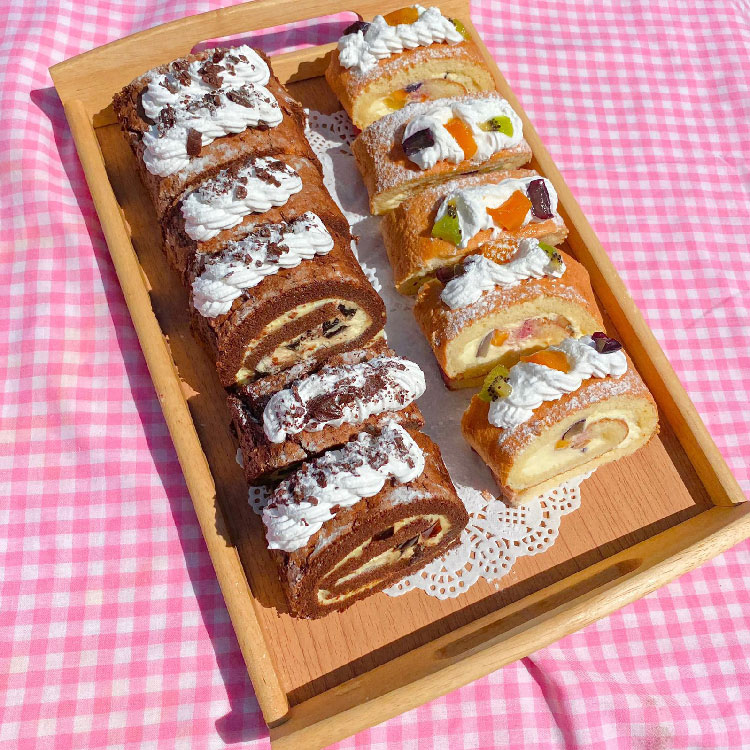 This article was first published on 12 March 2022 in our Weekly Epaper issue 184 | More stories here
THE BRUNEIAN | BANDAR SERI BEGAWAN