Wanting to spend more time with her son, Ing of Alittle.bn took the initiative to start a business and begin her journey as an entrepreneur by doing what she loves the most, baking and designing cakes.
Local business Alittle.bn was founded by a 34-year-old stay at home mum who is a former cabin crew for Royal Brunei Airlines but decided to pursue her passion in baking whilst also being there for her son.
The business which sells varieties of desserts, customised cakes and personalised wedding door gifts began in 2016 after the birth of her son. She then decided to turn this hobby into a full-time career and in the beginning, she only started small by selling to close friends and family.
"I have a dedicated kitchen as my baking studio. I run the business on my own – from sourcing ingredients to designing and baking our products to managing our social media," said Ing.
Alittle.bn currently offers Swiss Rolls from durian, yam, mango and onde onde flavours and they have the 'Mix and Match boxes' which consist of different types of cakes and flavours such as Swiss Rolls and Assorted Tarts.
They also cater full moon gift boxes and customised wedding door gifts for newlyweds as some couples were not able to host their wedding receptions during the pandemic. So, they opted for sweet boxes to gift and share their love with their family and friends to celebrate their day from afar.
Full moon gift boxes can range from $9 to $38 per box depending on the requested bakes. On certain occasions, they also offer some seasonal boxes so that everyone can have a taste of the holiday.
In the long run, the business is hoping to offer up more products and services such as flavours of Mix and Match boxes. Ing is always open to having suggestions with customers if they want something new to be done or if they wish to create their own box.
For Alittle.bn, most of their customers are young mothers, wedding couples, young parents as well as returning customers.
As the business is still in its infancy stage, most of the work is done by the entrepreneur alone and sometimes she would have a team to help her out but realised that manpower is outnumbered by the influx of orders and currently, she is unable to provide cake design services.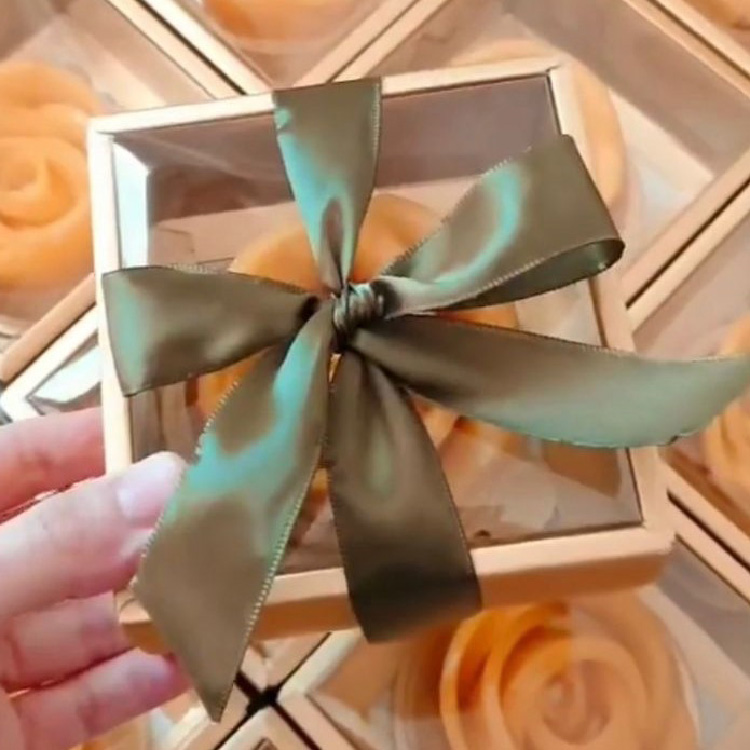 Although not having sufficient knowledge in running a business, she knew that it is something that she can learn along the way. Her way of motivation is to be patient and persevere.
The entrepreneur kept her focus on how to improve the business and at the same time, she tries to maintain the quality of the products so that customers can remain satisfied and will keep coming back for more.
"Working from home as a baker has been a blessing to me – I can easily spend time with my son while earning my income," said the former stewardess.
For her, being at home with her son is rewarding and able to make an income at the same time better than what she could imagine. She is content and thankful that she took a chance on Alittle.bn despite not having the mindset to be a business owner in the beginning.
See the different desserts that Alittle.bn has to offer by visiting their Instagram @alittle.bn and order some whilst browsing through what they have.
This article was first published on 19 March 2022 in our Weekly Epaper issue 185 | More stories here
THE BRUNEIAN | BANDAR SERI BEGAWAN