Inspired by her father making a business out of a 3D printer, Zafirah Suffian created Charm3d selling her own set of products, converting ideas into a reality.
Charm3d is a local business that makes keychains, charms and jewelleries from 3D printing.
The business began in November 2021 and the 24-year-old youthpreneur only began doing crafts during the second wave of the COVID-19 pandemic, utilising the extra time at home working on her hobbies.
"My dad started doing 3D printing a couple of years ago and also used to sell 3D printed goods such as mask extenders and more. I used to help out with his business, and then I started my own, making different products, and also incorporating other materials into the 3D prints," said the youth.
Being stuck at home during the pandemic, Zarifah's father has always wanted to teach his kids how to use the printers and that time was the perfect time to start teaching.
"I previously didn't really take any interest because I didn't understand the potential of 3D printing, but when I started helping out with my dad's orders, I realised that the possibilities were endless. I started posting my prints on my personal social media and received many inquiries asking if I could offer the service of making charms. That is how my business started," said Zafirah Suffian.
Her first products of the printer were charms leading her to name the business 'Charm3d'. The number 3 stands for 3D printing.
Charm3d provides a service where customers can get customised orders for products, for example, keychains.
She would receive a photo of what the customers would like the keychain to look like and later assess whether it is feasible or not. When she finds it doable, she would start the keychain design from scratch using a programme called TinkerCAD.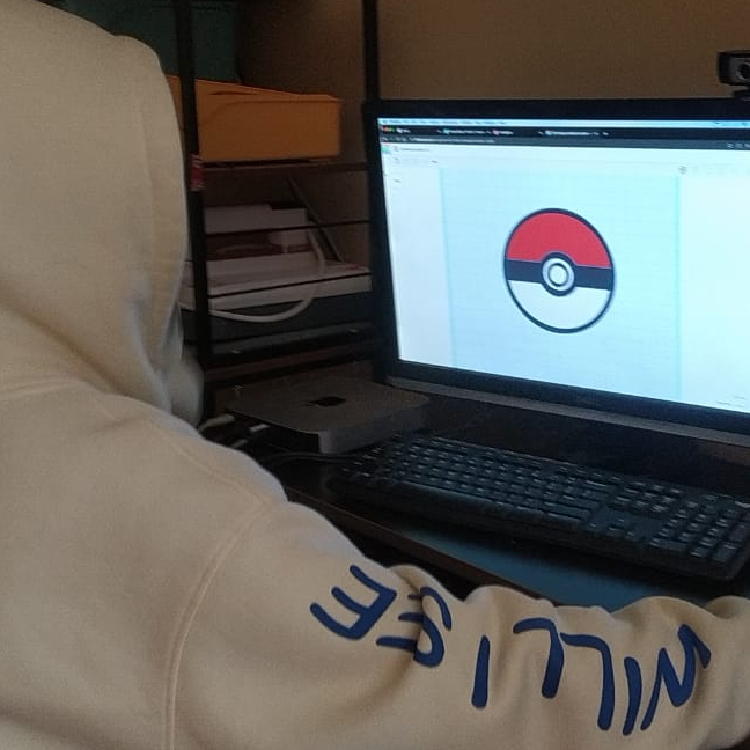 The youth even sometimes combine her prints with printed graphics and resin, making them unique and changing the final result of the product.
At the moment, Charm3d receives requests for custom keychains and charms and sometimes caters to customer's requests for other products such as coasters, clay cutters as well as other products that they are willing to try.
"In the beginning, I only sell 3D printed products as I'm not sure if any other business does this, but eventually I started experimenting with other materials and started combining my prints with printed graphics and resin. Something that may have not been possible to 3D print can be done by combining 3D prints with images," said the entrepreneur.
Depending on the complexity of the design and size, the keychains and charms are often between the price range of $2.50 to $10 whereas, for coasters, they are usually between $15 to $20.
When she is busy with classes or assignments, she would put the business on pause and reopens later on when she has the extra time.
It took her many trials and errors for this business to be perfected to the way it is now.
For printing and designing, the self-taught entrepreneur had to go back and forth when preferred designs do not work out the way she wanted and tweaked some things which can be time-consuming.
What started off as helping her father has now become a business created from the interest and passion she developed along the way. For her, there are still many things that need to be learned.
"I'm a very introverted person so I was quite shy when starting out this business and promoting it, but the feedback and support I received have been so lovely. With the opportunities given and materials ready, I thought why not. I'm hoping to keep this business around as it took a good turn," said the 24-year-old.
In the future, the youth is also hoping to open more requests for other products such as making jibbitz for crocs, storage containers and pencil pots, among others.
There are still so many areas that Charm3d has yet to explore and the entrepreneur to learn from and she constantly looking for ways to improve her products.
See the prints and charms that Charm3d has created and turn a drawing into a reality by heading over to their Instagram @charm3d.co.
This article was first published on 26 March 2022 in our Weekly Epaper issue 186 | More stories here
THE BRUNEIAN | BANDAR SERI BEGAWAN