Following the footsteps of her grandmother as a baker, Liyana S has also baked since she was younger. She started doing her own experiments with some ingredients in the kitchen which took a right turn as a business years later.
Bake & Brew formerly known as Eat Away, began their journey in 2015 as a brownie business. It has since expanded after the 25-year-old took a two-year break from the business to pursue Culinary Arts in Malaysia to expand her skills and knowledge.

Prior to her home-based venture, she had some trials and errors with baking again during her free time after completing her Diploma in Business.
"As my grandmother was a baking teacher a long time ago, I have been helping out in the kitchen since I was little and definitely loved it. I think it has always been in me. I always love seeing peoples' happy faces while "eating away" the food I make for them," said Liyana.
Her grandmother is a big inspiration to her business, and she would not have pursued baking if it was not for her, she added.
Just like her grandmother's baking which brings happiness to people, she aspires to do the same.
There are a variety of baked goods that Bake & Brew is offering to their customers and the best-sellers would be the fruit tarts.
Other than those, they also sell birthday cakes, choux au craquelins, brownies, cookies and also special orders for traditional Sarawak Kek Lapis for Hari Raya every year.
The products are priced from as low as $19 for a whole box of brownies to $40 for customised ones, making the sweet treats available to anyone may it be for own consumption or as gifts.
"I sell my baked goods online via Instagram at @bakenbrew, I also do pop-ups at school events or bake sales. The recent one was at The Box in collaboration with Dopamixx," said the 25-year-old.
For Liyana, there have been moments of ups and downs in this business as she discovered what works best and what does not. Years of experimenting with different methods and recipes have helped the youthpreneur improve and get her business to where it is today.
"It was definitely not easy to keep up with everyone's preferences, but it's a challenge I am willing to take and do better every day and serve the best and finest quality of bakes to my customers," said the baker.
The good news for this business is that it is eyeing to open their very own cafe in the next few months, teaming up with a local beverage business NJ Brew.
Their goal is to upgrade the business to selling a bigger variety of food choices and not just over-the-counter baked goods while NJ Brew to serve drinks.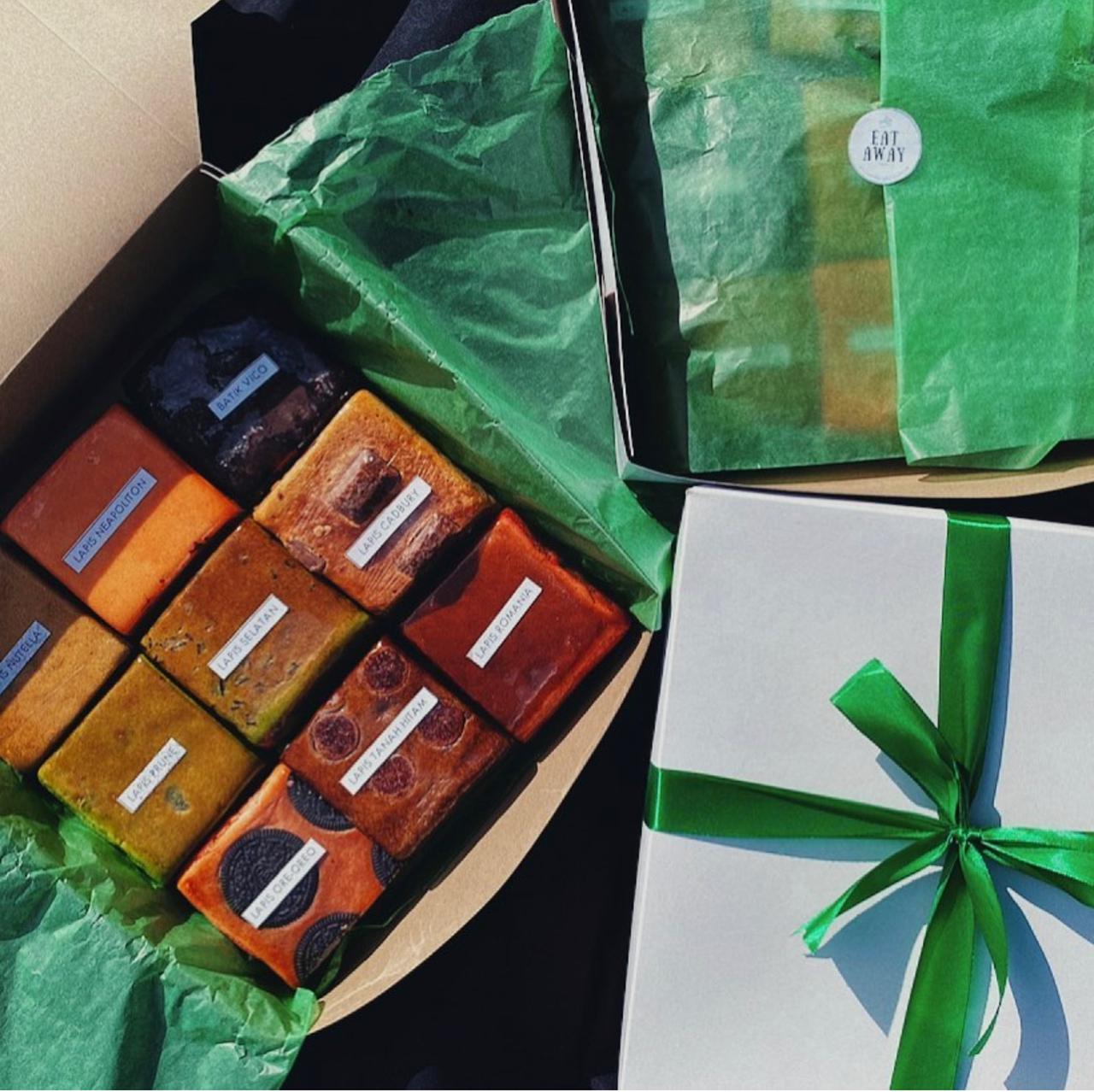 "We plan on selling some comfort food as well so customers can eat along with the great drinks that will be offered and the cafe will allow our customers to have a place to hang with their friends and family," said the youth.
With this collaboration, added Liyana, they chose to rebrand and change their name to 'Bake & Brew' as there will be more than just desserts for customers to choose from.
The entrepreneur has shared that this plan is currently in the works and with just a few more tweaks, they will hopefully be ready to open their doors by next month.
"We are so excited for this plan to move forward, and we hope that our customers, new and returning, will stay tuned for more updates on the opening of the Cafe by following our Instagram page @bakenbrew.bn," said the entrepreneur.
Furthermore, the youth is excited to enter another chapter of her life with the café. She encouraged entrepreneurs in Brunei, especially the youth to never be afraid of trying new things or fear asking for help. Take the risk and something big may become of it, she added.
The entrepreneur community in the country is constantly on the rise and with the support of the locals, businesses like Bake & Brew can thrive and grow, which will be an inspiration to others who are wanting to start up their own businesses.
Keep updated on the opening of Bake & Brew's new Cafe by following their Instagram @bakenbrew.bn and in the meantime, make an order to try out their freshly made goods.
This article was first published on 09 April 2022 in our Weekly Epaper issue 188 | More stories here
THE BRUNEIAN | BANDAR SERI BEGAWAN