For the third consecutive year, Unified National Networks (UNN) has collaborated with Society for Community Outreach & Training (SCOT) Brunei in their annual Ramadhan Charity Drive (RCD).
The RCD project is in its 11th year of operation and this year aimed to provide 200 families with necessities and food items that would allow these families to reduce their financial burden when preparing for Ramadhan and Syawal.
In line with its corporate social responsibility to support community welfare in Brunei Darussalam, UNN has sponsored the purchase of essential items for 120 socio-economically challenged families this year.
Not only did its donations make UNN the largest contributor to SCOT's RCD initiative this year, but it also helped SCOT achieve its intended target within a short period of time when combined with donations from other sponsors.
Essential items donated from UNN were distributed earlier this week to Tutong district on 8 April and 9 April 2022, with 20 volunteers from UNN participating in the distributions.
The remaining donations from UNN will be distributed to families living in Brunei-Muara, Temburong and Sukang from 10 April 2022 onwards.
UNN would like to thank SCOT Brunei, UNN colleagues who have volunteered, and other sponsors who have contributed to the RCD project and once again, making this year's initiative a success.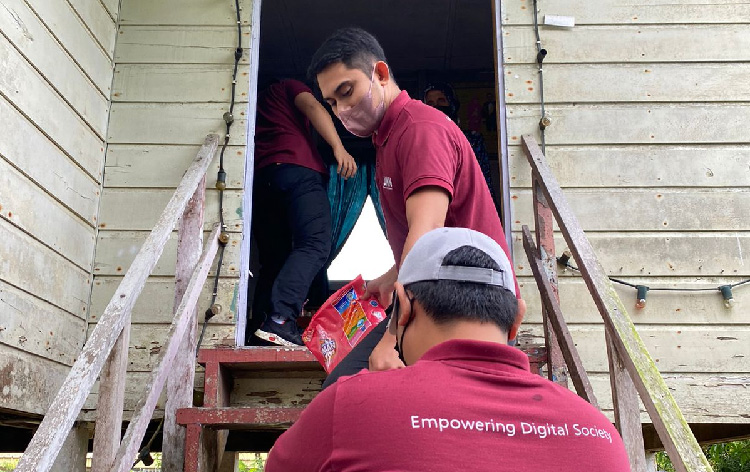 This article was first published on 16 April 2022 in our Weekly Epaper issue 189 | More stories here
THE BRUNEIAN | BANDAR SERI BEGAWAN