Making pieces of jewellery as a hobby has now turned into a business opportunity as Nisa Musa catches the attention of people with resin-based accessories.
As resin crafts are on the rise, local brand Giovane At Heart is not too far behind in the business selling crafts focusing mostly on adornments worn by women.
"This idea came about when I was scrolling through my explore page on Instagram and saw this account making a resin piece," said the 21-year-old.
After spending over an hour looking at pictures of the delicate pieces, it got her thinking if there are any such businesses selling resin jewelleries in Brunei.
As searching on Instagram for local sellers, to her surprise there were none.
"I thought about making my own resin jewellery for me to wear – but alas, epoxy resin and resin supplies are a bit pricey and toxic for me to make for my own, so I thought about making a business out of it," she said.
Nisa started building up the brand from the comfort of her home in Belait District in October 2020 and bought many resin crafts and supplies to practice on. After a while, she was finally ready and launched the brand in January 2021.
During the brand's first releases, they offer small and simple items such as necklaces, bracelets, earrings and hair clips, among others.
Eventually, the youth was up for a challenge and wanted to try making something more satisfying and eye-catching and she did it.
"I launched resin rings at first which caused an overwhelming response from the public, Giovane was blooming at that time and I didn't even realise it," said Nisa.
After the rings, she launched her own line of resin clutch bags, resin hand mirrors and resin hair combs, where she consistently received positive feedback – it is what drove her to keep making more products.
"I never thought that I had it in me to create something that would put a smile on someone's face. Just this year, I started taking orders for personalised resin phone cases in courtesy of my followers' suggestions," said the youth.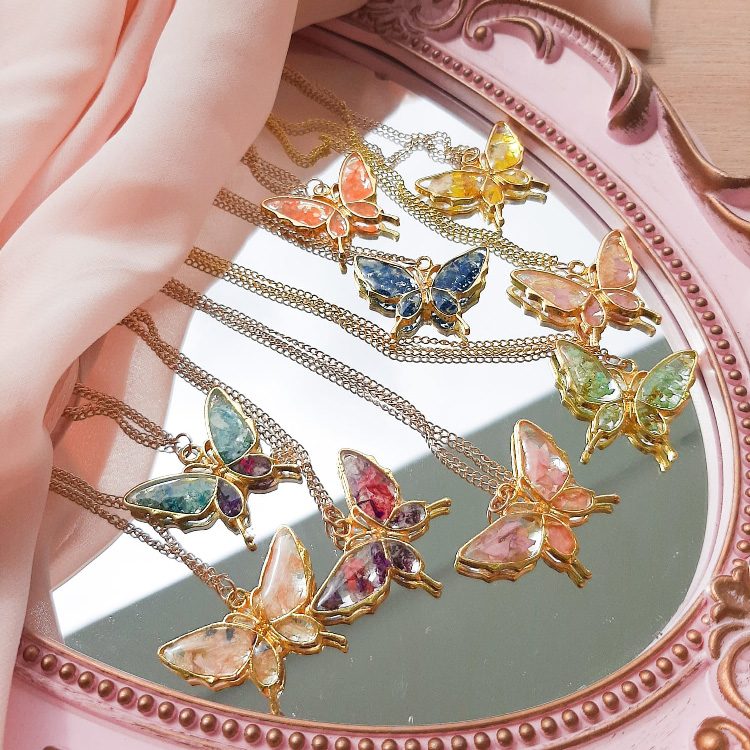 According to the entrepreneur, she finds her business unique because she actively releases new collections every month which keeps clients' attention in check.
Giovane at Heart aims to spice up people's outfits and bring out their confidence when wearing them, while still looking stylish and chic, with a hint of colour.
The brand however was on hiatus during the second wave of the COVID-19 pandemic in the country. There was no new release of collections and the designer was going through an art block.
Fortunately, the business was back on track in November 2021 when it reopened. The never-ending support she received from family, friends and even customers was overwhelming.
Dealing with designing her own products, Nisa at first struggled with being confident in her product designs but then she realised, that confidence is the key to the success of a business.
"I thought to myself, how am I going to sell my products if I'm not confident with them and that is why confidence is important. I have had my family and friends reassuring me that my products are beyond "good enough", and that's good enough for me," said the entrepreneur.
The entrepreneur's aim is to satisfy her customer's wants and at the same time do what she can.
"I started Giovane with a passion and full of love with what I do and it should always stay that way. After all, my crafts are handmade with love," said the youthpreneur.
In the next coming weeks, Giovane is planning to offer a new product and their followers are encouraged to follow their Instagram @giovaneatheart to see what the new product is about.
It has been more than a year since the launching of the brand, the youth is eternally grateful for how far Giovane At Heart has come.
For her, the support that she received from everyone is what keeps her going and lets her tap into her inner creativity to keep her spirit running.
Give Giovane At Heart a follow on Instagram @giovaneatheart and show some support by keeping a lookout for their next launch collection.
This article was first published on 07 May 2022 in our Weekly Epaper issue 192 | More stories here
THE BRUNEIAN | BANDAR SERI BEGAWAN