Creating a shawl brand that is fitting for the new generation of hijabis, Farhan Nabilah designed and curated her own stylish shawls, hoping that one day it can become an international brand.
Homegrown brand Nabellaz offers locally designed and produced shawls out of quality satin and chiffon fabric, ideal for the current shawl users.
The 21-year-old came up with the idea back in 2017 during her spare time after completing her O' Levels examination and decided to sketch up some logo ideas for the business.
Planning of the brand began in 2018 when the entrepreneur started sourcing fabrics and working with materials to make the shawls. Although the fabrics are imported, the products are locally stitched by them.
The brand was officially launched in 2021 when everything was ready and finalised.
Farhan named the business Nabellaz representing herself and to make it unique, she changed the last three letters to 'Laz' as it means long-lasting to her and the z could also stand for zillionaire.
Nabellaz currently has four collections namely, The Poetic Black, Jhana Shawl, B'Ayla and the Ar'yana.
The Poetic Black collection only has one colour and the material is made of basic chiffon.
As for the Jhana Shawl, it comes in five colours; MilkTea, Latte, Cappuccino, Macchiato and Espresso and the collection is also made of basic chiffon.
The B'Ayla shawl is made of basic korean chiffon and comes in 6 colours; Blush, Rose, Rosewood, Berry, Ballet and Dahlia.
The latest collection is Ar'Yana, made of satin and is offered in 11 colours; Violet, Delila, Periwinkle, Hickory, Hunter, Saddle Brown, Frost, Taffy, Heather, Biscotti and Mustard.
They also have the Silver and Grey made of basic chiffon material which is not in any collection as at the time they did not offer any ashy colours but wanted to release some.
Nabellaz's collection is well thought out in every release, and when each collection is sold out, they will come up with another collection so as to give more options to her customers.
"I came out with this brand because I want women to wear shawls elegantly even though it's simple. We also want to make sure that what we wear is comfortable," said the 21-year-old.
The shawls are priced between $10 to $15 depending on the collection and materials used. 
As for the future plans, Nabellaz is also looking into creating new products such as designing blouses or abayas and skirts, among others.
Customers can get their shawls through Nabellaz's Instagram @nabellaz and purchases can be made through their direct messages as they have yet to create the brand's own WhatsApp business.
Nabellaz gained their customers mainly during special occassions such as for birthday gifts, Ramadhan and Hari Raya where they would have promotions, offering shawls as low as $10.
Being in this business for a while now and as a small business owner, the youthpreneur did go through some hurdles to get to where she is now.
She shared that one of the unpleasant experiences was when she received a fake order where properly packed items were delivered to a non-existing customer.
"It is time like these that makes things harder for us small business entrepreneurs as not only our time is wasted but also the people we hired to be our runner," said Farhan.
In situations like these, there is nothing that could be done by entrepreneurs except to be patient and this may also cause them to be strict with their terms and conditions in fear of being taken advantage of.
Farhan shares that patience is the key to owning a business, as when there is trouble, people need to be calm and take the time to figure out the problem.
Take a look at the quality shawls that Nabellaz has to offer and keep a lookout for the future collections that they may release by following their Instagram @nabellaz.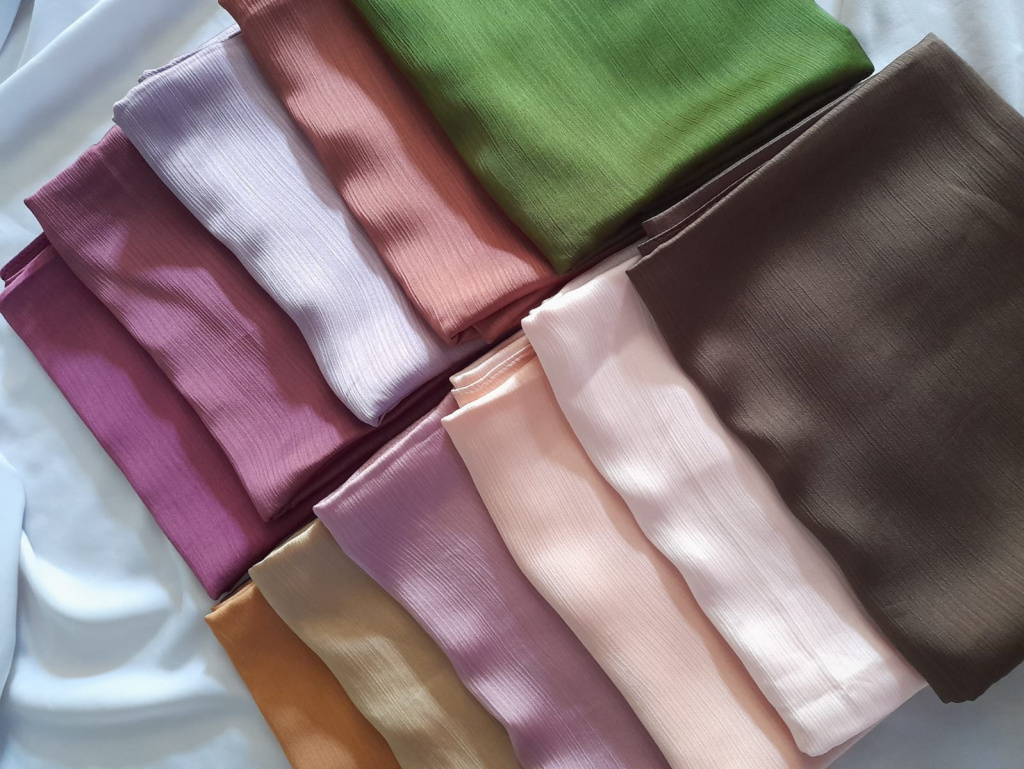 This article was first published on 02 July 2022 in our Weekly Epaper issue 200 | More stories here
THE BRUNEIAN | BANDAR SERI BEGAWAN