Bid rigging undermines the tender process which poses risks to the public procurement agency in paying goods and services at uncompetitively higher prices.
The Competition Commission of Brunei Darussalam (CCBD), through its Executive Secretariat, recently highlighted the harmful effects of bid rigging during a dialogue session with officials from the Energy Department at the Prime Minister's Office (PMO).
The Executive Secretariat of the CCBD commenced the session by discussing the three key anti-competitive conducts prohibited under the Competition Order, 2015 including Anti-Competitive Agreements.
This briefing was followed by a discussion on fighting bid rigging in public procurement.
Bid rigging is a form of Anti-Competitive Agreement which is a punishable offence under the Competition Order, 2015.
It is a collusive activity between bidders or potential bidders that distorts the competitive tendering process by agreeing on who should win the tender and at what price.
There are different forms of bid rigging, such as bid rotation where bidders agree to take turns in winning recurring tenders. Thus, it was emphasised that procurement officers should keep a data bank of previous winners to observe if there are any rotation patterns that may be deemed suspicious.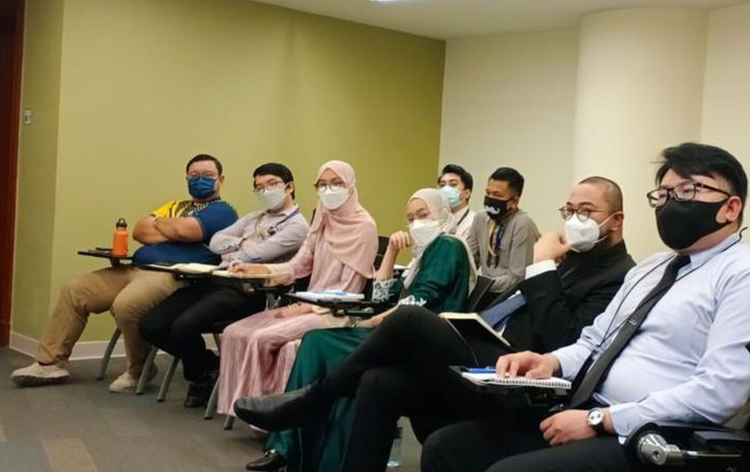 The session underscored the important roles of procurement officers in developing competitive public procurement processes by highlighting the key tagline "Deter, Detect and Report".
The tagline calls for the procurement officers to play role in preventing and detecting bid rigging conduct, and to report to CCBD for any suspicious activity by providing relevant information and documents including tender forms, correspondences as well as records of suspicious behaviors and statements.
The session ended with a short interactive quiz to enhance the understanding of the subject matter and the handover of educational materials including a poster on "Fighting Bid Rigging in Public Procurement".
The CCBD welcomes any request for dialogue or briefing to fight bid rigging in public procurement which can be directed to the Executive Secretariat of the CCBD through email at brunei.competition@jpes.gov.bn. For further information, visit CCBD's website at www.ccbd.gov.bn.
Also joining the session was Dr Hassan Qaqaya, Competition Adviser to the CCBD and Senior Fellow to Melbourne Law School, University of Melbourne, Australia.
THE BRUNEIAN | BANDAR SERI BEGAWAN