The Malaysian High Commission in Brunei Darussalam recently celebrated the country's 65th Independence Day with a flag-raising ceremony at its compound in Jalan Kebangsaan.
For the first time since the pandemic, hundreds of Malaysians working and residing in the Sultanate gathered together at the event and sang the national anthem, 'Negaraku' as well as patriotic songs as they waved the red, blue, yellow and white of the Jalur Gemilang.
The ceremony was led by the Malaysian High Commissioner to Brunei Darussalam Dato' Raja Reza Raja Zaib Shah and spouse, Datin Roslina Ismail.
"Alhamdulillah, this year we are able to celebrate together in-person and in a more festive atmosphere, compared to last year where the Flag-Raising Ceremony had to be conducted in a hybrid manner," said His Excellency Dato' Raja Reza Raja Zaib Shah in his welcoming speech.
The high commissioner said that the gathering of Malaysians from all walks of life, displaying their spirit of togetherness and solidarity during the event reflected on this year's theme of 'Keluarga Malaysia Teguh Bersama' (Malaysian Family Strong Together).
His Excellency also addressed the strong bilateral relationship between Malaysia and Brunei and among many other activities that Malaysia is doing in Brunei, are a way to strengthen bilateral ties between both countries.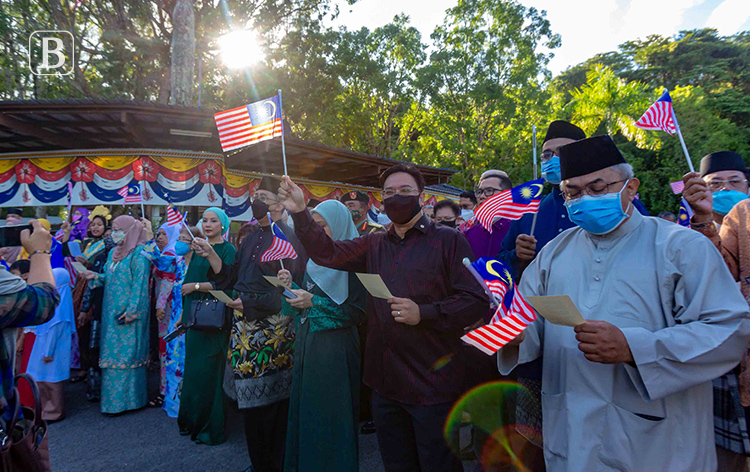 During his speech, the high commissioner pointed out that Malaysia and Brunei recorded around RM8.03 billion in trade, which was a significant 70.4 percent increase compared to 2020.
"The first half of this year alone recorded RM5 billion," he said, adding that the positive momentum could see bilateral trade between the two countries surpass RM10 billion by the end of the year.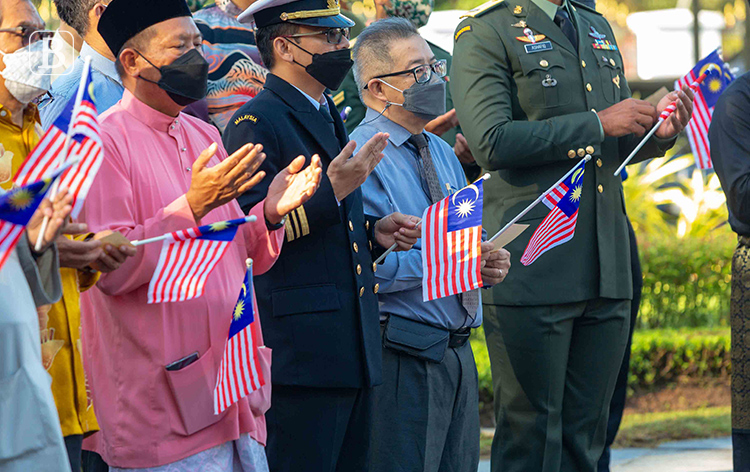 Seeing the growing potential in trade and economic cooperation of both countries, he further added that efforts are also being made to continue to further explore potentials for new investments including in the areas of agriculture and agro-food sector.
The Malaysian independence celebration concluded with a cake-cutting ceremony. Invited guests also had the opportunity to enjoy an array of signature Malaysian cuisine such as satay, nasi lemak among others.
THE BRUNEIAN | BANDAR SERI BEGAWAN