After a two-year hiatus due to the COVID-19 pandemic, Seri Nova Food, a private company that promotes local Bruneian products, is back with a renewed vigour in expanding their flagship line of One Village, One Product (1K1P) outside of the domestic market.
1K1P is an initiative spearheaded by the Ministry of Home Affairs that aims to reinvigorate Brunei's mukims and villages by giving Village Consultative Councils (MPK) the opportunity to independently develop, produce and market their own signature products and services.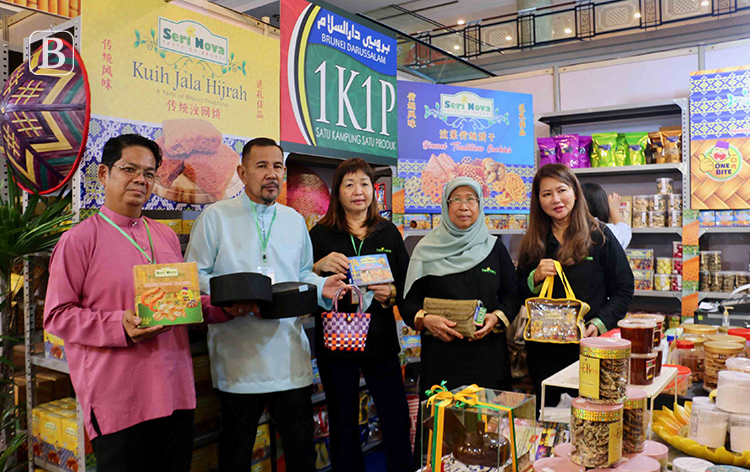 Speaking during the Vietnam – Brunei Darussalam Trade, Culture, Food and Arts Fair at The Mall, where Seri Nova Food represents one of the local vendors, General Manager Jessie Lim said that the company is keen on reintroducing themselves to the wider Bruneian market as well as promoting themselves to new ones.
"Seri Nova Food has been operating for five years, we have a store at the Brunei International Airport Terminal however due to the pandemic, we had to cease operations for two years," she said.
Lim said that the company aims to be a one-stop shop for local Bruneian products, hoping to help grow the local economy by working together with MPKs and independent local entrepreneurs to effectively package and promote their wares.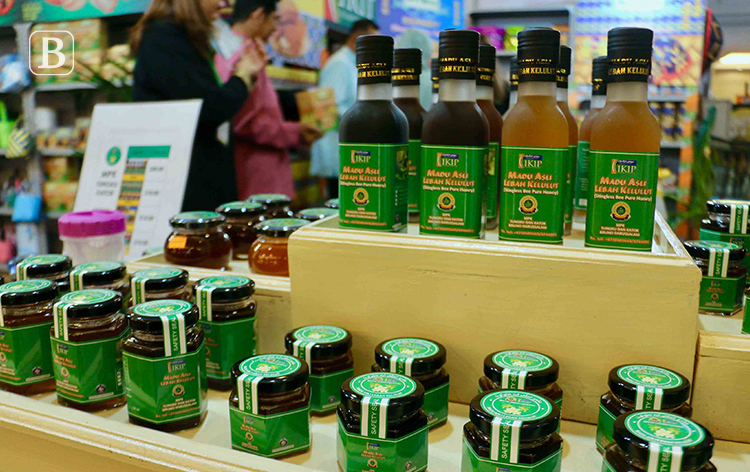 "What we do is we work closely with the Ministry of Home Affairs to identify and reach out to these MPKs. We will work with the entrepreneurs and discuss how to better sell their products by providing guidance as well as additional company-designed packaging that is more marketable," she said.
"We try to provide different designs for their packaging to attract more customers, and at the moment we are coming up with more packaging ideas based on the products they make, we try our best to help them out," she continued.
"There are no additional charges because we want them to concentrate on production more than anything," added Lim.
Though they are eager to get back in the saddle after the impromptu hiatus, Lim said Seri Nova Food wants to remain "conservative" with their targets moving forward, noting that the logistical and economic impacts of the pandemic remain an obstacle for their 1K1P producers.
"It is a difficult market especially for the 1K1P producers because the thing is now, raw materials are either difficult to bring in or are not available, and also the prices of these materials and logistics are also higher, so they are not able to produce as much as before," she added.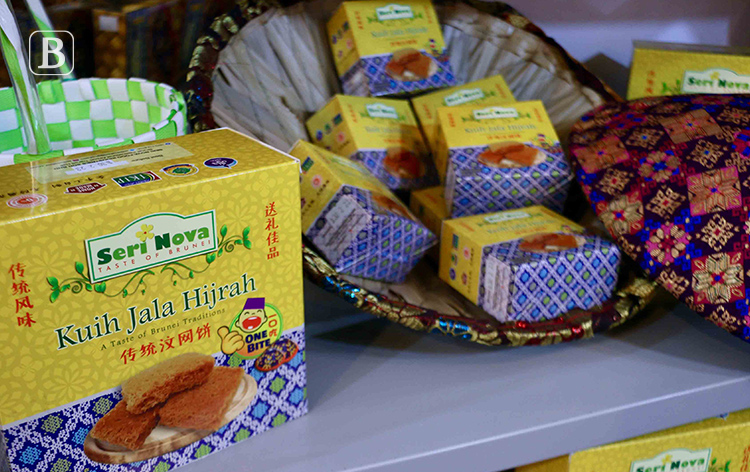 Lim explained that prior to the pandemic, Seri Nova Food marketed over one thousand different 1K1P products. Since their return, however, the company only markets about 200 products, but she is hopeful that the number would grow back steadily as they try to bring more MPKs into the fold.
For now, Lim said that Seri Nova Food is content with its strategic expansion which includes participating in trade exhibitions, with ASEAN being a promising market as well as opening a second store outside of the BIA.
"There is still much to do, but our target is simple. We are not looking at mass exports (for now, due to the current volume of production) but as long as we are able to bring our local products out there, even if it is just a few, we will be proud, even the MPKs will be proud," she went on to say.
"The beauty of our local products is that they homegrown and homemade, it is authentically and traditionally Bruneian and that is what we try to focus on, we want to preserve the taste of Brunei and hopefully share them with everyone outside (Brunei)," she continued.
THE BRUNEIAN | BANDAR SERI BEGAWAN