Unwind and immerse yourself with an evening of delicious BBQ delight and a beautiful display tantalising assortment of luscious food at Tasek Brasserie's "Weekend Barbeque Buffet" at the Radisson Hotel.
The Weekend Barbeque Buffet will be available every Friday and Saturday from 6.30pm to 10pm.
Priced at $39 per adult and $19.50 per child (aged 4-11), diners can indulge in a scrumptious buffet menu that offers a variety of culinary delight infused with local and international flavours and enticing and juicy grills.
The menu, which rotates every week, features a selection of appetisers and salad, hot dishes, desserts and beverages curated to bring a fun dining experience with friends and family.
Main menu highlights include baked pasta, grilled fish with chilli and coriander, cajun marinated roasted chicken, BBQ braised beef, among others – definitely something for everyone to enjoy.
Throughout the buffet spread, diners can also enjoy the mouth-watering display of roasted lamb from their carving station and melt-in-your-mouth barbeque favorites such as seasoned cuts of beef, marinated chicken and seabass at their BBQ & Grill station.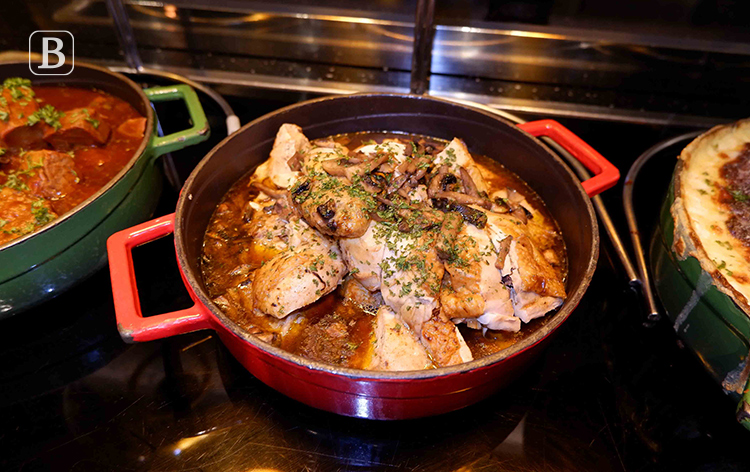 To top it off, the BBQ buffet also has a spread of live-cooking stations such as a Beef and Chicken Slider station and a live Vietnamese spring roll station.
End the meal on a sweet note with a sweet serving of homemade ice cream
and a fusion of traditional and modern desserts including their assorted Chocolate Choux Buns, Lemon Tartm Mango Cheesecake and many others.
You can satisfy your sweet tooth with their crunchy options. Their marshmallow and M&M chocolates are among the popular choices
For bookings and reservations, contact Tasek Brasserie at 2244272 or follow @radissonbrunei on Instagram for more information and the latest updates.
THE BRUNEIAN | BANDAR SERI BEGAWAN