Bank Islam Brunei Darussalam (BIBD) on Friday handed over a total of $50,000 to five winners of the third quarterly draw of the BIBD Aspirasi 4 Reward Campaign, with each quarterly winner bringing home $10,000.
The winners were chosen from customers who subscribed to BIBD Aspirasi with a minimum holding period of 90 days.
Thirty-five winners also brought home $1,000 each as part of the campaign's ninth monthly draw.
Present to initiate the winners draw and hand over the mock cheques to the quarterly winners was Deputy Chairman of the BIBD Shariah Advisory Body, Dr Abdul Nasir Hj Abdul Rani.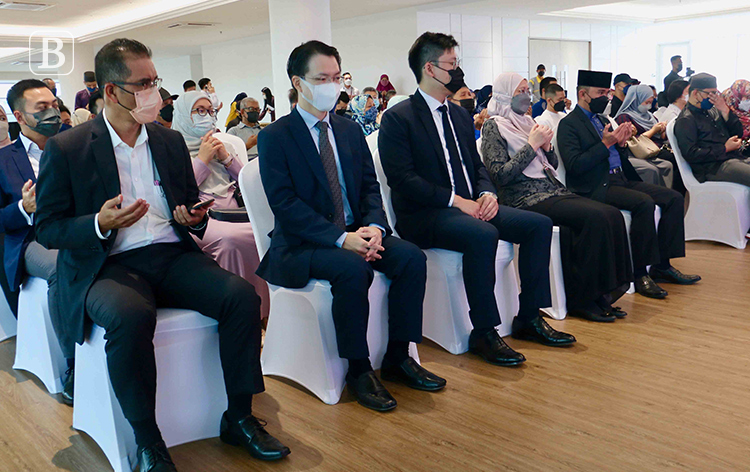 Meanwhile, BIBD's Deputy Managing Director, Hjh Noraini Hj Sulaiman presented the prizes to the monthly winners during an event held at the PGGMB building in the capital.
External auditors from PricewaterhouseCoopers were also present to ensure management of the draw is overseen independently.
One of the quarterly winners, Hjh Suria Hj Dahali was nearly in tears when her name was announced as one of the five to bring home $10,000.
Pregnant with twins, the 37-year-old opted out of an appointment with the hospital, hoping to see what her luck may bring and she was not disappointed.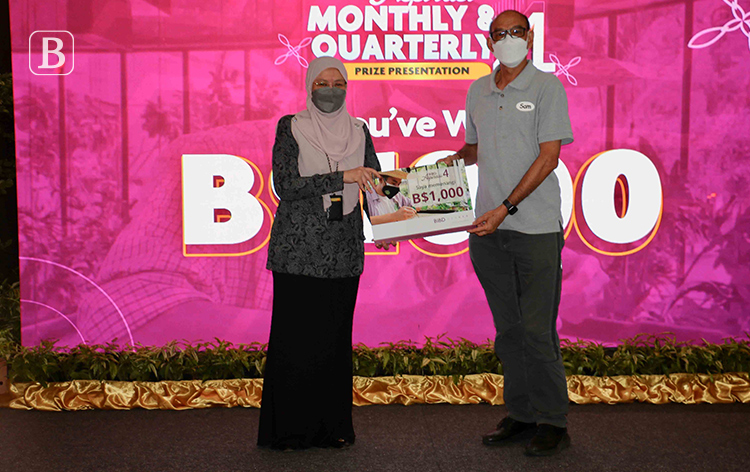 "It was very unexpected because there were so many recipients, I never thought my name would be chosen for the $10,000 prize," she said.
Overwhelmed with emotion, Hjh Suria found it difficult to think up any future plans for the prize she earned but nevertheless, a portion of it, she said will be used to help her family.
She added that she has participated in the BIBD Aspirasi programme for three years and revealed that she almost closed the account this month.
"After today, I think we will continue with the programme, because BIBD Aspirasi has shown us the benefits and the blessings of saving up. I hope that by doing this, I'll inspire my loved ones to follow suit and save up with the BIBD Aspirasi programme," she continued.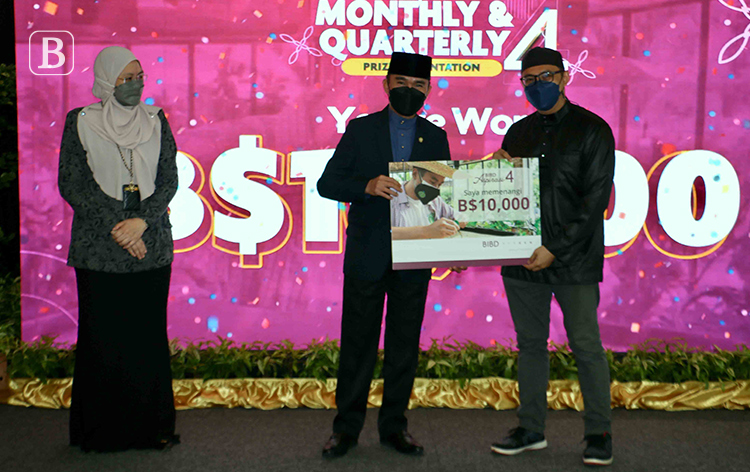 The BIBD Aspirasi programme, which is now in its 4th cycle, was introduced to make the discipline of savings easier, more accessible, and more convenient as subscriptions and redemptions can be made directly through the BIBD NEXGEN Wallet mobile app.
To encourage long-term savings and financial management, BIBD's long-term objectives are to ensure that customers continue to save and aim for financial independence.
With Aspirasi, not only are customers maintaining their savings, but also rewarded with monthly cash prizes, quarterly prizes and a grand prize.
In order to qualify for the reward draw, customers are required to maintain a minimum holding period of 90 days, with a minimum holding deposit of $50 for the entire duration of the programme.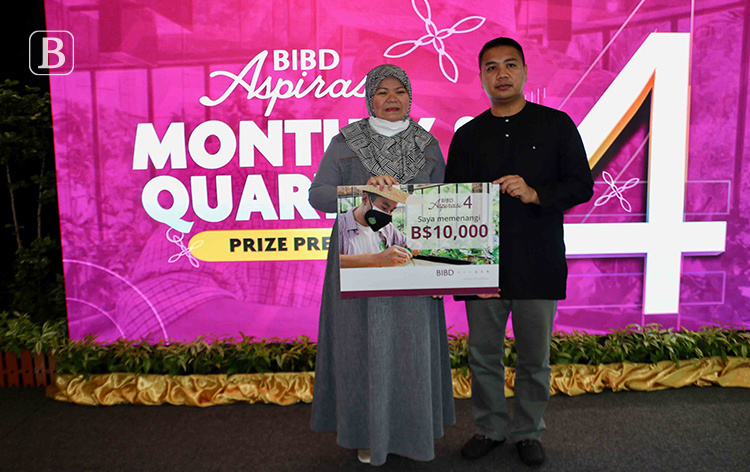 Those who signed up before 31 August 2022 are eligible to win prizes under the BIBD Aspirasi 4 Rewards programme.
BIBD Aspirasi 4 will again reward over 400 winners with cash prizes totalling $870,000 throughout the year.
The programme has awarded a total of 290 winners since January 2022.
In response to the success of Aspirasi 3, BIBD has now increased the maximum deposit amount to B$350,000 while maintaining the low minimum deposit of B$50; enabling everyone to save and be part of the Aspirasi 4 rewards programme.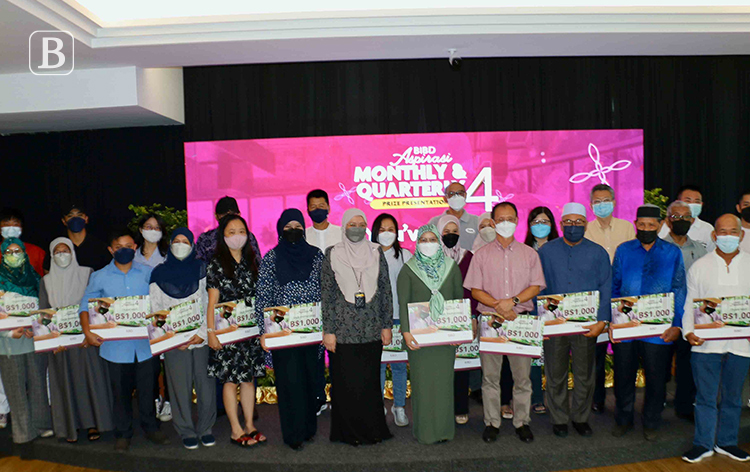 In the spirit of encouraging customers to stay invested and save for longer, Aspirasi 4 continues to provide a multiplier effect which rewards customers for maintaining their savings for a longer period.
Deposits held between 181 to 270 days will be entitled to double the number of entries, while deposits held 271 days and more will be entitled to triple the number of entries.
BIBD Aspirasi is part of the Bank's aspiration as a Partner in Progress towards building a strong financial foundation and greater financial literacy among members of the public, via encouraging and incentivising the practice of saving.
This is in line with BIBD's commitment towards sustainability and alignment with the Maqasid Shariah.
THE BRUNEIAN | BANDAR SERI BEGAWAN