The Vietnam-Brunei Darussalam Trade, Culture, Food and Arts Fair launched this week to commemorate the 30th anniversary of the establishment of diplomatic relations between Vietnam and Brunei Darussalam.
Held at The Mall, Gadong, the fair was attended by Vietnam's Minister of Foreign Affairs, Bui Thanh Son and the Second Minister of Foreign Affairs of Brunei Darussalam Dato Seri Setia Hj Erywan Pehin Datu Pekerma Jaya Hj Mohd Yusof.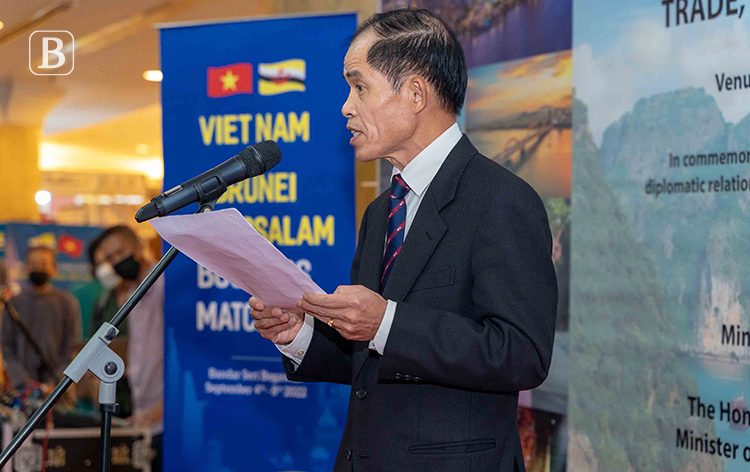 Speaking during the opening ceremony, Ambassador of Vietnam to Brunei Darussalam, Tran Van Khoa said that the relations between Vietnam and Brunei Darussalam have developed "profoundly and extensively" over the past three decades.
"The two sides established (the) Comprehensive Partnership (between Vietnam and Brunei Darussalam) in 2019 with hopes to promote further cooperations in various fields, including the most significant pillars of politics, trade and investment, culture and people to people exchange," he said.
He added that a day prior to the opening ceremony, a business matching session between businesses was successfully held with the participation of over 70 businesses from both countries.
"The attendees had the opportunities to learn about one another, explore their interested industries in the other respective markets and meet potential business partners who share the same passion," continued the ambassador.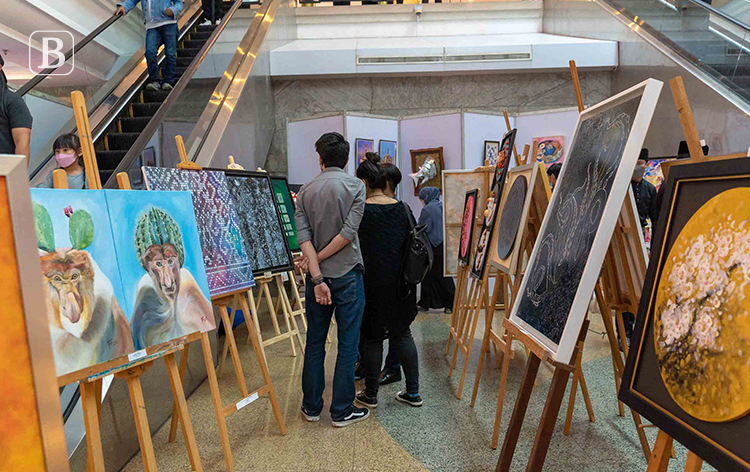 Seri Nova Food, a local participant during the trade fair which specialises in marketing handmade Bruneian products such as those belonging to the One Village, One Product (1K1P) initiative, said that they have been receiving inquiries from Vietnamese entrepreneurs in regards to their products.
With their eyes set on entering the regional market, General Manager of Seri Nova Food, Jessie Lim said that the events such as these can play a significant role in helping locally made products to reach markets outside of the sultanate.
After the opening remarks, a cultural showcase took place featuring traditional folk dances and music from each country.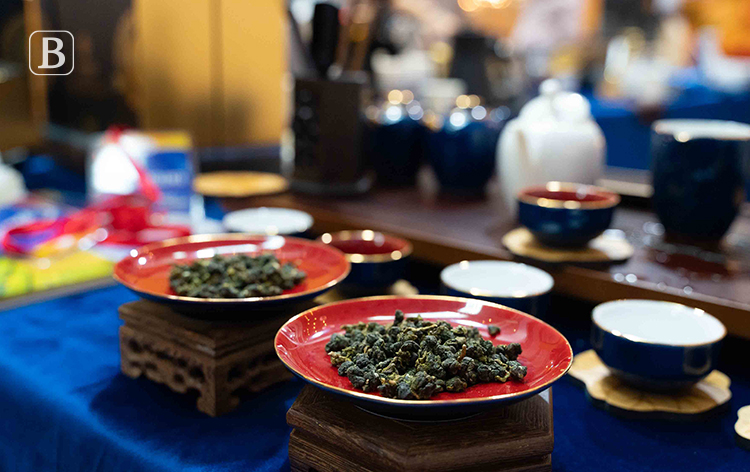 A group of 10 artists from Vietnam performed a folk dance that has been recognised as UNESCO Intangible Cultural Heritage.
This then proceeded with a tour of the booths by the guest of honours.
The Vietnam-Brunei Darussalam Trade, Culture, Food and Arts Fair will run until 11 September 2022.
Throughout the fair Photo exhibits from talented Vietnamese photographers will be on display as artworks through the ARTYSANS exhibition consisting of pieces by 24 artists.
The fair will also include sensational culinary sessions run by Vietnamese chef as well as a local chef from the IBTE School of Hospitality and Tourism who will demonstrate the making of Vietnamese spring rolls and other Vietnamese specialties.
THE BRUNEIAN | BANDAR SERI BEGAWAN