Three visits later and Taiwan is still as charming as ever with its friendly people, amazing hospitality, and well-equipped amenities.
With so many places and activities to explore for every type of traveller; solo, relaxed, adventurous – Asia's hidden gem is a hub for escapades.
The island's public transportation system is efficient, with various tall buildings and unique architecture, museums with exclusive exhibitions, untouched natural beauty but most importantly, its continuous efforts to become a Muslim-friendly destination.
Taiwan can be an ideal choice for your next place to visit and explore.
Aligning with the Islamic community
Taiwan's move to tap into the Muslim market in 2011 was significant and efforts to make the country more Muslim-friendly swiftly sprung into effect.
Travellers can find an increasing number of hotels, homestays, and tourist destinations that provide musollah (prayer rooms), prayer times, mats, the Quran and halal options.
As a result, more Muslim travellers have not only visited Taiwan but over 300,000 are currently residing there.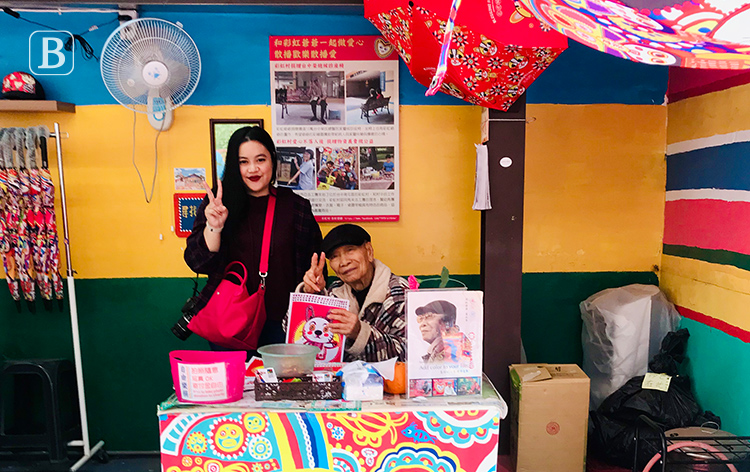 Muslim restaurants have further increased since my last halal tourism trip in 2019, along with applications available for Apple and Android users such as 'Taiwan Halal' and 'Halalin' along with informative websites such as the Taiwan Halal Center (https://taiwanhalalcenter.taiwantrade.com/) and the Taiwan Tourism Bureau. (https://eng.taiwan.net.tw/).
There are also two mosques that are open for visits around Taipei – the Taipei Grand Mosque and the Taipei Cultural Mosque – each with a tale of its own.
Have halal, will (always) travel
After three trips to Taiwan, I find that it gets easier to find halal food – something that not just me, but other Muslim travellers greatly appreciate.
I believe this is the best-selling point whenever I get asked about Taiwan as most of my Muslim peers have not been but are always excited at the idea as they learn about my experience.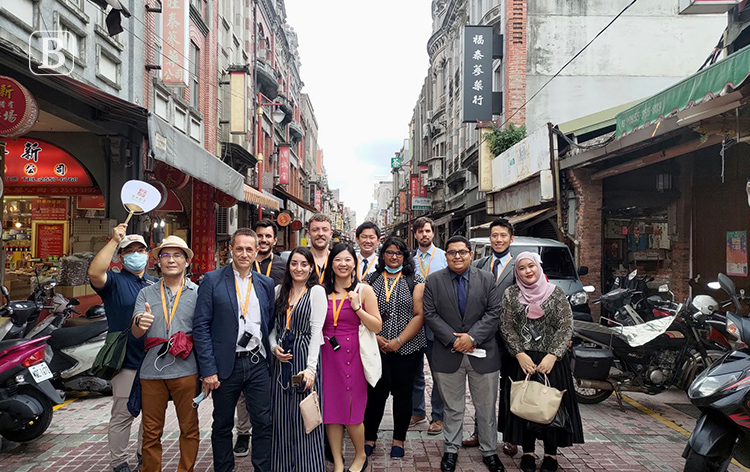 The convenience of having up-to-date applications, and websites as well as the increasing number of Muslims residing there is also encouraging for prospective visitors.
Taiwan also reminds me of Brunei because of its peaceful environment and similar food choices – not one dish has disappointed me so far.
During my recent visit in late August to early September, flavourful halal food was provided throughout the one-week trip, and I was extremely grateful for the effort and measures taken to accommodate my needs.
As a frequent traveller, I would usually find other options if halal food was not available, by opting for vegetarian or seafood choices.
But this time I was more than well-fed. With generous servings from each restaurant along with warm cups of tea – now my preferred way to start every meal.
My personal favourites were food prepared by the Grand Hyatt Hotel, Din Tai Fung (the xiaolongbaos or steamed buns!), Da Antonio located at Taipei 101's shopping mall, the Lanyang Seafood Hotel in Yilan County and Really Good Seafood restaurant.
It is also important to note that CrescentRating – the leading authority on Halal/Muslim travel and tourism, recently awarded Taiwan the 'Inclusive Destination of The Year – non-Organisation of Islamic Cooperation (OIC)' – during the 'Halal in Travel Awards'.
According to Taiwan Tourism Bureau, the island has also maintained a second place among the world's non-OIC destinations on Mastercard-CrescentRating's 'Global Muslim Travel Index (GMTI) 2022' for providing a Muslim-friendly travel environment.
These awards would further grow the trust of Muslim travellers to venture to the charming island.
One country, diverse activities
Even after my third visit, I have not fully explored even a quarter of the island which has a plethora of activities for residents and travellers alike.
From exploring its untouched nature like cycling around Sun Moon Lake to hiking its tallest mountain – Yu Shan, enjoying scenic views by railway or attending festivals all year round.
Learning how to get there and when to go is one of the best parts of exploring a new destination or in my case, a familiar place.
A recent observation I made is that just like Brunei, Taiwan's peaceful nature is a pulling factor, and the sunsets are just as lovely and majestic.
The night markets are constantly bustling offering a variety of street food from the famous stinky tofu, sweet potato balls (yum!), candy-covered fruit, and knick-knacks to bring home.
My recent trip also featured a visit around Guishan Island or better known as Turtle Island, recommended for anyone looking to soak in the views and relax – I got a little seasick but did enjoy the breeze!
New connections, lasting bonds
Each country I visit always leaves lasting impressions whether it be the nature, the places, or the food.
For Taiwan, it has always been the people as after each trip, I would form friendships that have lasted until today.
I believe this is a testament to how welcoming the people are, no matter their beliefs, ethnicity or race.
There is always more than meets the eye and I cannot wait to come back, and experience it all again, and more.
Here's to hoping that direct flights will resume from the sultanate to Taiwan!
THE BRUNEIAN | BANDAR SERI BEGAWAN