NBT Brunei, the authorised distributor of Toyota vehicles in the country, unveiled its new Toyota Gadong flagship showroom on Friday, carrying a wide and open space with a minimalist modern concept along with state-of-the-art features.
The new showroom aims to initiate a whole new customer journey experience while continuing the surpassed level of customer service excellence.
In his welcoming speech, NBT Managing Director Hj Ahmad Omar Pehin Dato Hj Husin said the state-of-the-art showroom is a combination of years of planning and construction.
"This is also our 55th year of being part of the Brunei community. I would like to say as well that Inchcape PLC, through NBT Brunei has been in partnership with Toyota for all our 55 years here."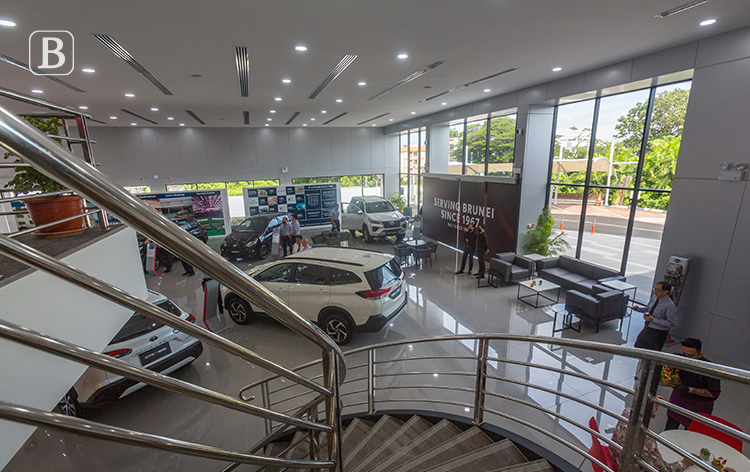 "(This) partnership has deduced us 41 years of market leadership and we are quite confident that it will be 42 years by the end of this year."
Hj Ahmad further shared that during that time, NBT Brunei sold over 100,000 vehicles while simultaneously creating 100,000 occasions – building good relations with Bruneian families.
"On behalf of NBT, I must thank the Brunei community for their support all those years, for putting their trust in our products and services."
"But of course, none of this would be possible without the support of our business partners with the hard and working dedication of our team here at NBT."
The NBT Managing Director then took the opportunity to thank all their past and present staff for their years of dedicated service.
"We are of course proud of our state-of-the-art showroom, a design which has invested much thought and passion into every detail in order to present to our customers this celebration of our successful collaboration with Brunei."
"Perhaps it would not be too revealing if I share with everybody; that central to our business strategy is building on the constructive relationship with our customers – upholding, maintaining and continuing the trust they have come to expect from owning a Toyota and the all-important after-sales services which provide the all essential human touch to our business model."
More importantly, he added, it is about building a relationship with the community at large, not simply as a business, but as a contributing member of the local community.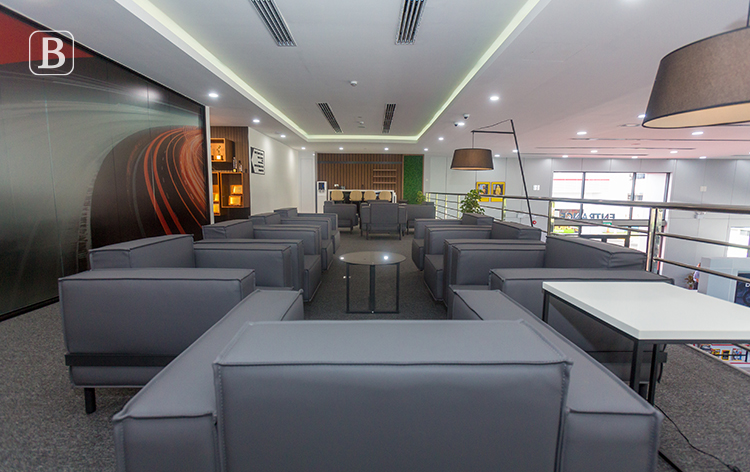 "That is why we wanted a showroom that would embody the quality of our partners, its reliability, trustworthiness and design as well as the devoted services we have offered all these 55 years and (we) shall continue to do so."
"Equally important, we wanted a showroom that is a testament to our commitment as a dedicated member of the Brunei community."
"We wanted something that everybody can be proud of, even if they do not drive a Toyota," he added.
The event was then launched officially with a ribbon cutting ceremony carried out by Hj Ahmad and distinguished guests; Chief Executive Officer (CEO) of Toyota Motor Asia Pacific (TMAP), Hao Quoc Tien; Regional CEO and Managing Director of Toyota Tsusho Asia Pacific (TTAP), Mitsuhiro Tsubakimoto; Ambassador of Japan to Brunei, Maeda Toru and the Regional Finance Director of Inchcape APAC, Christian Dinsdale.
Also present to witness the grand opening were TMAP Project Vice President Bajuadie Prajitno, TMAP Vice President Preston Tan, Toyofuji Shipping Singapore Co Ltd Managing Director Edward Tan, TTAP Assistant General Manager Premmit Singh, TTAP Vice President Akio Ogawa and High Commissioner of Singapore Heng Aik Yeow.
Other distinguished invitees consist of overseas guests from Toyota, representatives from embassies, NBT Shareholders, Business Partners and NBT Legends.
The ceremony also saw several award presentations by TMAP CEO Hao Quoc Tien to Hj Ahmad who received the Marketing Award (13th Gold Award) 2021; Sales Senior General Manager Leong Cheng Soon who received the Value Chain Award (1st Award) 2021 and After-Sales General Manager Lauro De Guzman who received the Customer Delight Excellence Award (CDEA) (6th Award) 2021, respectively.
Meanwhile the Triple Crown – Highest Level Award for Distributor (39th Award) 2021 was presented by TTAP Regional CEO and Managing Director, Mitsuhiro Tsubakimoto to Hj Ahmad.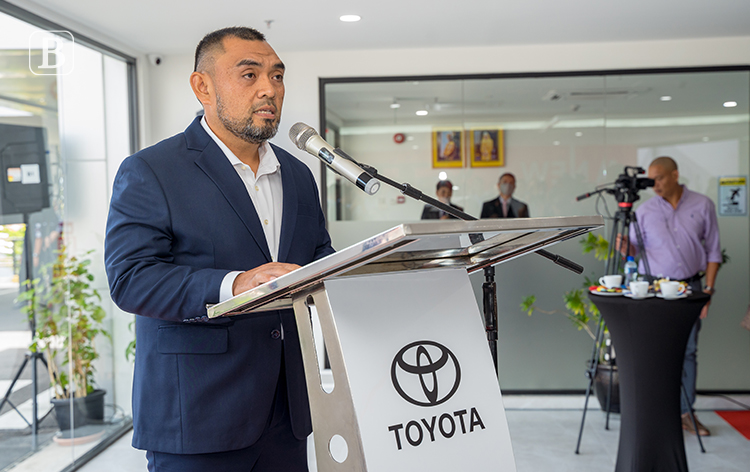 Visitors can expect a showroom spacious enough to showcase more than 10 vehicles at a time, therefore customers can comfortably recce Toyota vehicles while enjoying the capacious atmosphere.
The new showroom also tailors a personalised experience for every visitor through their dedicated Toyota Lounge & Business Lounge, designed with a relaxing ambience for customers to unwind.
Furthermore, guests can check out the Premium & Electric Vehicle (EV) area, designated to exhibit high-value Toyota vehicles and a hybrid selection of delivering exhilarating opulence.
Visitors can also see the tagline 'Move Your World', visible in the Premium area and experience the company's adoption of TMAP's Brand Guide.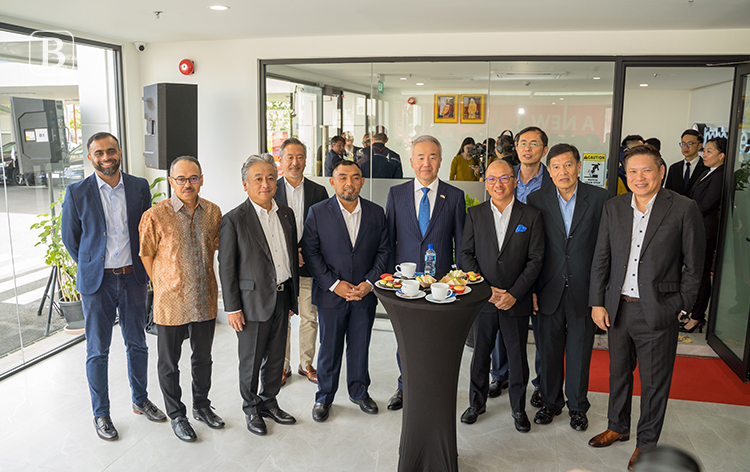 The tagline also carries a promise to customers for the company to create experiences that make customers smile along with providing products and mobility solutions that not only bring peace of mind but more importantly, thrill and joy.
Additionally, 'Move Your World' is about creating the best ownership experience that allows customers to keep moving onwards and upwards.
"To fulfil this promise, we continuously improve our cars and technologies. We will provide a complete line-up of even better cars and innovative mobility services that exceed customers' expectations (while) bringing joy and happiness to all," read a statement.
The Premium area also has a 'Circle of Life' ceremony where succulents are placed to resemble a gesture and sign of a new journey and beginning with a whole new Toyota Gadong Showroom.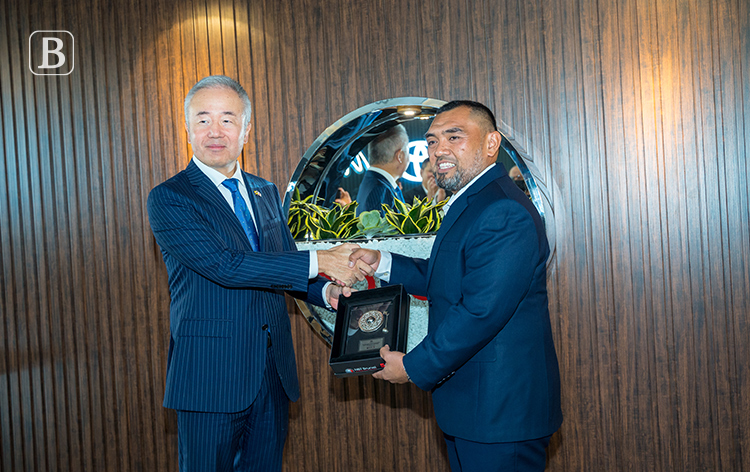 The statement added that the embedment of the 'Green' element within their business serves as a reminder and resemblance of creating business and environment sustainability.
Finance Discussion rooms are also available to serve Financial Partners for private and confidential discussions.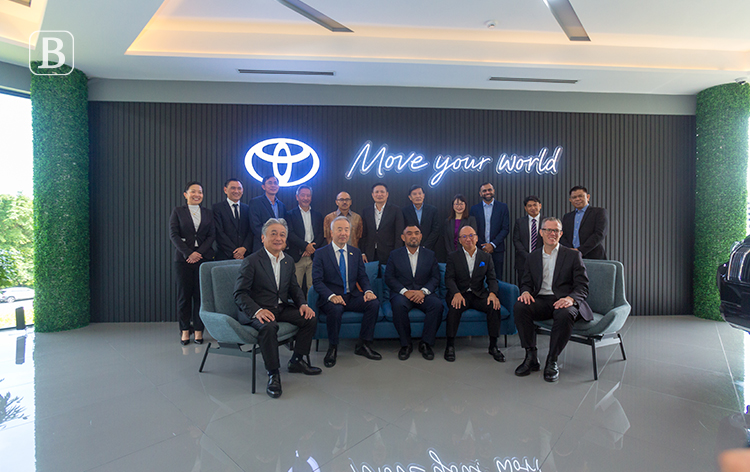 Additionally, customers can enjoy the Indoor New Vehicle Delivery room, marking the beginning of a new vehicle ownership experience.
NBT also revamped its parking areas with ample space to ensure convenient and easy access for its visitors.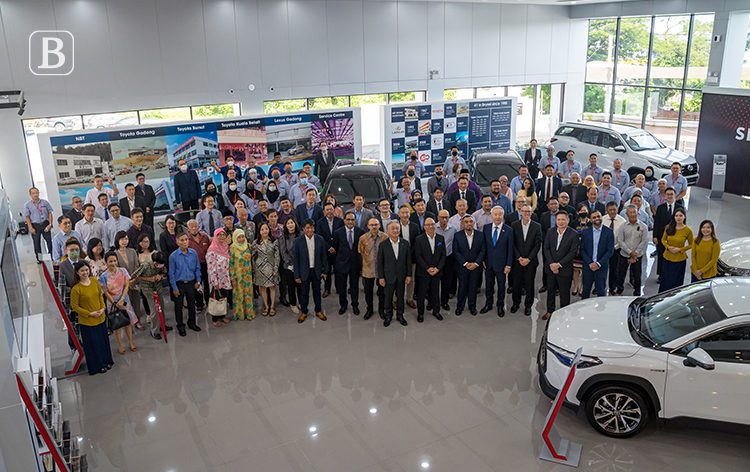 The grand event also commemorates the 55th year anniversary of NBT Brunei, the official distributor of Toyota in Brunei.
THE BRUNEIAN | BANDAR SERI BEGAWAN