Despite economic headwinds, Southeast Asia's digital economy is on track to grow 20% to nearly $200 billion in gross merchandise value (GMV) by the end of 2022, 3 years earlier than was expected, says the latest report from Google, Temasek and Bain & Company. In their inaugural e-Conomy SEA report in 2016, they forecast the region to hit $200 billion in 2025 in GMV terms or the sum of goods sold through customer-to-customer platforms.
However, digital adoption is maturing in the region. Only about 20 million new internet users are expected this year compared to 40 million every year since 2019. Consumers are also going back to their pre-pandemic habits. The report says a deep understanding of consumers' usage behavior is key to identifying growth areas.
The e-Conomy SEA report covers Indonesia, Malaysia, Philippines, Thailand, Viet Nam, and Singapore, which together account for roughly 90% of Southeast Asia's total population. It examines trends and insights in e-commerce, travel, food and transport, online media, and digital financial services as well as the outlook for technology funding.
In a news release, Google, Temasek, and Bain note three growth trendlines. E-commerce continues to accelerate, food delivery and online media are returning to pre-pandemic growth levels, while travel and transport recovery to pre-COVID levels will take time.
Tapering demand
Amid global macroeconomic challenges, reduced disposable income, skyrocketing prices, and lower product availability, there is tapering of demand from consumers. More people are also dining out and returning to in-store shopping.
Yet e-commerce continues to thrive and is expected to hit 17% GMV growth. E-commerce adoption is high across both urban and suburban consumers while services offered by the remaining sectors are mainly used by people living in urban areas. Suburban adoption of sectors, such as groceries, travel, and music-on-demand, remains nascent and offers headroom for growth.
Food delivery and online media are facing slowdowns after peak periods triggered by the pandemic. Food delivery returns back to trendline growth after tripling through the pandemic and is expected to hit 14% growth in GMV. Among paid online media sectors, its GMV growth tapers to 9%; music and video growth returns to normality; digital ads maintain momentum; and gaming is seeing a consumption pullback.
The report says the majority of digital players are now shifting priorities from new customer acquisition to deeper engagement with existing customers to increase usage and value. Merchants are starting to improve profitability by reducing promotions and discounts while monetizing value-added services.
The report sees the transport and online travel sectors growing by 43% and 115% from last year, as mobility exceeds post-pandemic levels and international travel resumes. However, it will take years to reach 2019 levels. The transport and travel industry faces increasing fuel prices, supply shortages, and continuing travel restrictions in high-value corridors (e.g., the People's Republic of China, Republic of Korea, Japan), while consumer demand is suffering from skyrocketing prices.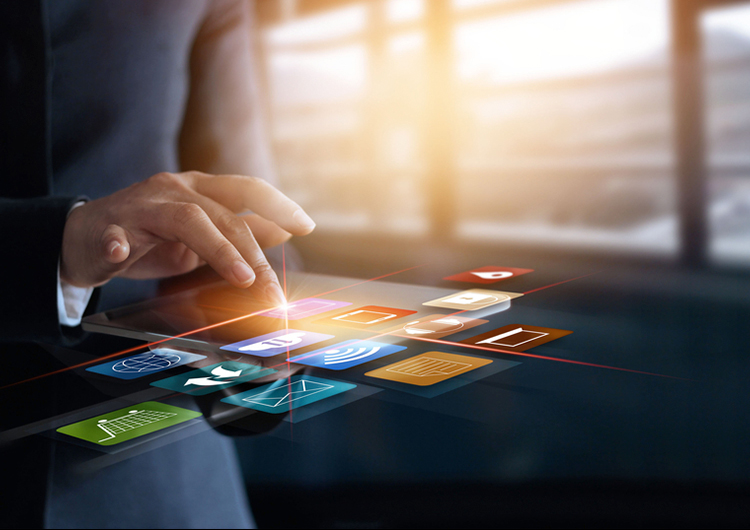 Increased competition in financial services
Double-digit growth is seen across all digital financial services—payments, remittance, lending, investment, and insurance—due to enduring offline to online behavior shifts post-pandemic.
Due to a highly conducive growth environment, digital financial services have become increasingly diverse and competitive since 2019, especially with new entrants, such as digibanks that are leveraging existing merchant and consumer networks to reach the unbanked and underbanked population. Meanwhile, established banks are building on inherent strengths and investing in efforts to fast-track digitalization.
The report says digibanks are gaining traction among young digital natives while high net worth and affluent customers remain loyal to established financial service providers.
Strong momentum for tech funding
With a 13% growth in deal value from the first half of 2021 to the first half of 2022, technology funding remains robust in Southeast Asia, despite investors becoming more cautious in the current macroeconomic environment.
In private markets, venture capitalists (VCs) remain committed to the region with $15 billion dry powder to sustain deals. However, while early-stage investments are flourishing, late-stage investments are on a downtrend, impacted by dim IPO prospects.
Singapore and Indonesia remain primary investment destinations in 2022 while Viet Nam and the Philippines are seeing growing investors' interest over the longer term. The digital financial services sector overtakes e-commerce as the top investment sector, with record funding of $4 billion in the first half of 2022. Payments retain the lion's share of deal activities. Over 80% of VCs surveyed expect to increase focus on healthtech, software as a service (SaaS), and Web 3.0, while edtech cools post-pandemic.
Environmental and social sustainability
The report also discusses the environmental and social impact of the digital economy and highlights the role of consumers, business, investors and governments in improving environmental and social sustainability. It sees digital inclusion, not just profitability, as a necessary enabler in growing the digital economy to $1 trillion by 2030.
Awareness of environmental, social, and governance issues is rising in the Southeast Asia, which is one of the regions most exposed to the risks and consequences of climate change. The region's digital economy is projected to drive 20 million tonnes of emissions in 2030. If emissions are optimized, the carbon output of digital channels can be reduced by up to 30% to 40%, and potentially be much lower than traditional channels, says the report.
The region's digital economy has delivered sizable social benefits, such as business opportunities, jobs and economic growth. However, employee welfare and digital and financial inclusion have to be addressed for social benefits of digitalization to be fully realized.
THE BRUNEIAN