Homebaker Nur Sabrina Haziqah Hassan has a knack for turning mere flour, sugar and eggs into treats that are after your own heart.
Warm, with soft centre and crunchy exterior, cook.ith bakes charming cookies that are perfect for every person and any palate.
The business began simply, with just an oven, one that was owned by Our Sabrina, who was a culinary student.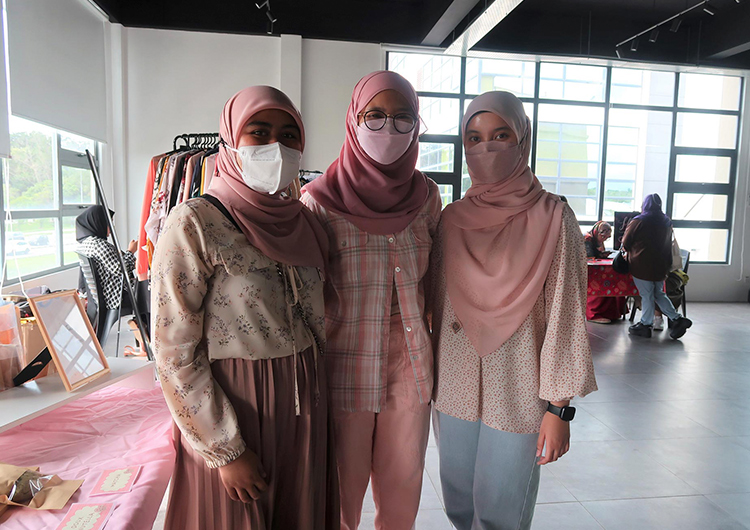 This oven in particular, may not have been a new tool, but it was an essential one that ignited that thrusted her into the world of entrepreneurship.
The 21-year-old launched cook.ith in October 2020 after friends and family encouraged her to turn her new-found hobby into a freshly baked online business during the pandemic.
"My family and friends were also the main reason why I wanted to open this micro business, if it weren't because of their encouragement I don't think I would be able to sell cookies," she shared.
The young baker would also receive requests from her friends and family about her baked goods and that is when she realized that she wanted to open up her own business
"It took me a while to muster up my courage, nevertheless coo.kith will not be where it is now without the support of my family and friends," said the 21-year-old students who is currently studying Power Plant and Power System Technology at Politeknik.
Sabrina shared that the name "Cook.ith" was ideally supposed to be "Coo.kiss".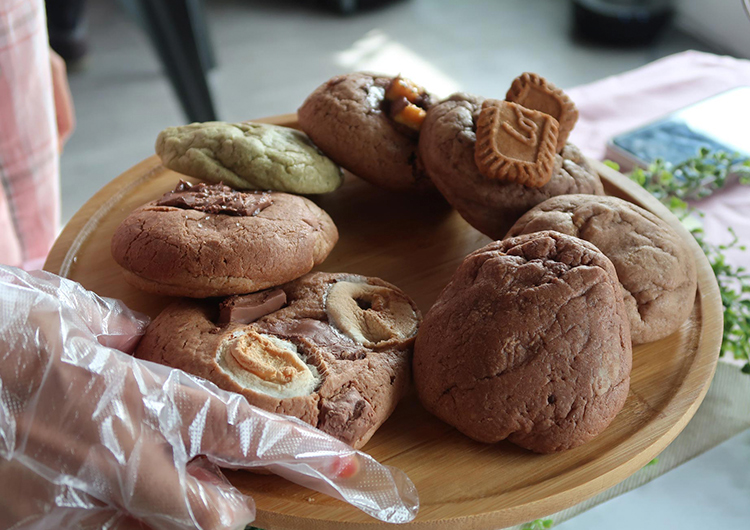 "I wanted it to become very catchy, and sort of cute in a way, thus why I chose "coo.kith" instead," she explained.
From mixing the dough to finding the right oven temperature, Sabrina learned all she knows about baking and making cookies through social media. Using recipes she found online, coo.kith started off with the classic combination of chocolate and marshmallow cookies.
She has developed her own recipes after experimenting with different flavours and toppings, eventually expanding its offerings to include new cookie flavours including matcha, biscoff, nutella, peanut butter and many more.
The young baker is always looking for inspiration to keep her business ideas fresh by just being aware and keeping a finger on the pulse of online food content and trends.
She also began to expand her business beyond cookies by making pavlova, brownies, and even burnt cheesecake.
As with many businesses during the pandemic, social media played a big part in coo.kith's business journey. The young entrepreneur would start selling baked goods regularly online through her Instagram @coo.kith.
Since its opening, the online-based baking business has been getting positive responses and support however she acknowledged that there have been some trials and errors throughout the journey, and that she is still learning.
According to the founder, one of the biggest challenges she faced was the pandemic.
"Due to the fear as well as the number of Covid cases that were rising day by day, it took a huge toll on my business," she said.
Another challenge that she faced was finding the balance between managing her business and studies.
"Baking is just a part time job/hobby, being a student is a full time job, its hard to juggle with baking and studying," she added
Although new to the F&B business, Sabrina has grown with the business over the past few month, learning and trying out new things along the way.
Looking to the future, the home baker said that she wants to focus on learning and growing with the business. Adding more items to their menu to give customers more options.
"My next big step would be further expanding the menu, not just focusing on cookies but other baked goods," she shared.
With Cook.ith as her part-time job, Sabrina is planning to open her own cafe where she could share her passion for baking to a wider audience.
THE BRUNEIAN | BANDAR SERI BEGAWAN