His Royal Highness Prince Haji Al-Muhtadee Billah ibni His Majesty Sultan Haji Hassanal Bolkiah Mu'izzaddin Waddaulah, the Crown Prince and Senior Minister at the Prime Minister's Office, in his capacity as Chairman of Brunei Shell Marketing Company (BSM) Board of Directors, recently presented awards to BSM business partners.
Held at the Indera Samudera Grand Hall, the Empire Hotel and Country Club, the Chairman's Awards ceremony feted awardees in recognition of their contributions and dedication to the industry.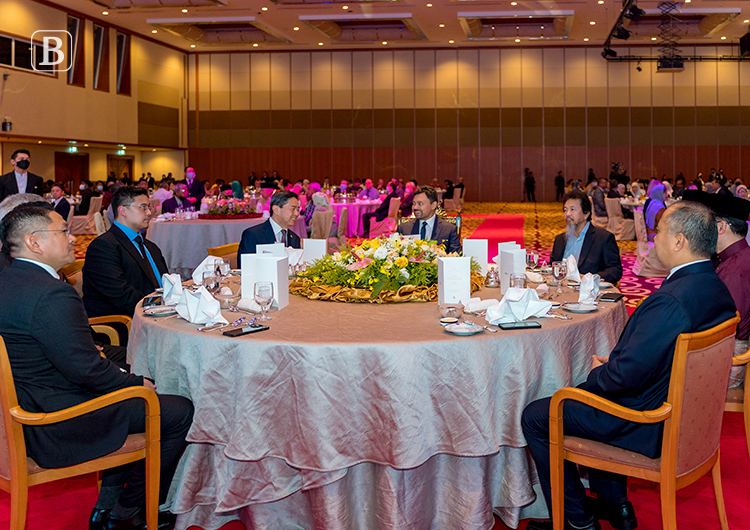 The award ceremony also aims to foster collaboration, encourage dialogue, and drive excitement amongst the players in the BSM ecosystem.
BSM Managing Director Muhammad Norshafiee Dato Paduka Haji Abdul Jalil said in his opening remarks, that the last two years have been a challenging time for the nation.
"However with the leadership of His Majesty the Sultan and Yang Di Pertuan of Negara Brunei Darussalam; His Majesty's Government and the public at large have worked tirelessly to persevere through the pandemic and join many nations globally on the path to recovery in this endemic period – both socially and economically."
He further added that despite the challenges that the country faced, the business community in Brunei continues to prosper while playing their role in progressing the nation.
"A reality of today's business landscape is that businesses need to leverage collaboration and strategic partnerships to improve business outcomes," he said.
"At BSM, the company believes the opportunity to forge ahead for our future couldn't be timelier. I invite our partners to join BSM to look beyond the current horizon, to nurture and accelerate the transition in the mobility space," he added.
"As a committed mobility partner, we aim to fuel the hopes, dreams and ambitions of our people and our nation. You can count on BSM to move forward with you, innovating and evolving to serve you, our partners, better," he concluded.
Nine categories of awards were presented by His Royal Highness to BSM's business partners.
The Best LPG Operational Excellence category was awarded to Muara Gas Company.
Whereas, the Most Improved Retail Operational Performance category was awarded to Stesen Minyak Pekan Muara and the Best Retail Operational Excellence was awarded to Syarikat Stesen Minyak Perusahaan Cahaya Pakatan Tutong.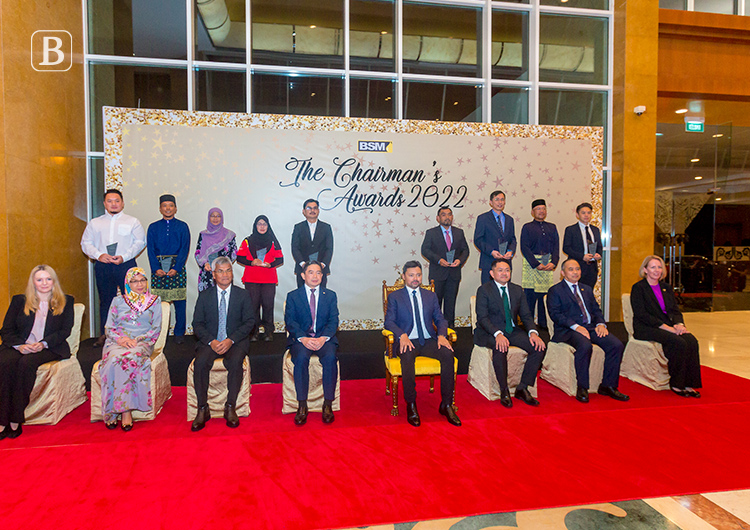 TK Asco Enterprise took home the Milestone Award.
Meanwhile, Noorazaimah Hj Ibrahim from Shahryza Stesen Minyak Bunut was awarded Best Retail Service Champion.
NBT Brunei also bagged two awards for the Highest Lubricant Business Growth and Best Corporate Social Responsibility (CSR) Programme.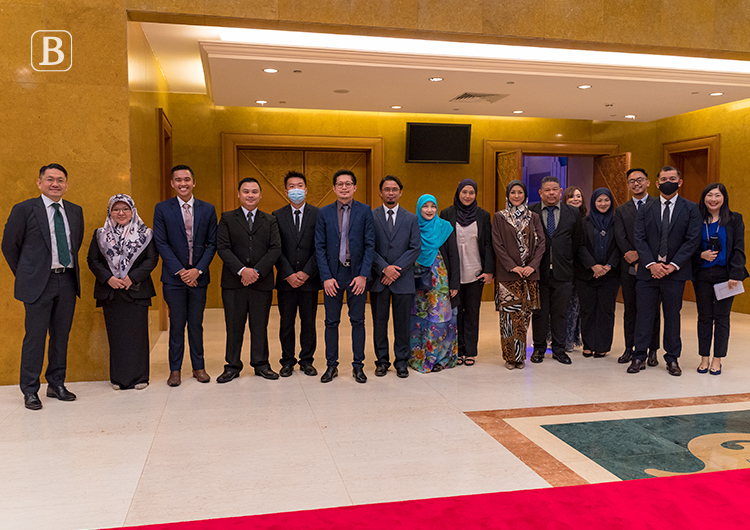 Boustead also received two awards; Best Operational Excellence and Best Marketing Campaign.
The event then proceeded with a pesambah presented to His Royal Highness the Crown Prince by the Minister at the Prime Minister's Office and Minister of Finance and Economy II as well as BSM Managing Director Dato Seri Setia Dr Awang Haji Mohd Amin Liew Abdullah.
Among those present at the ceremony were BSM Board Directors and BSM business partners.
THE BRUNEIAN | BANDAR SERI BEGAWAN