The Brunei Cancer Centre (TBCC) of the Pantai Jerudong Specialist Centre (PJSC) recently hosted a forum shining a spotlight on men's cancer and mental health in conjunction with Movember, men's health awareness month.
The goal of Movember is to change the face of men's health, according to a statement by PJSC, by encouraging them to "speak up, normalize conversation about men's health issues and take action for better well-being".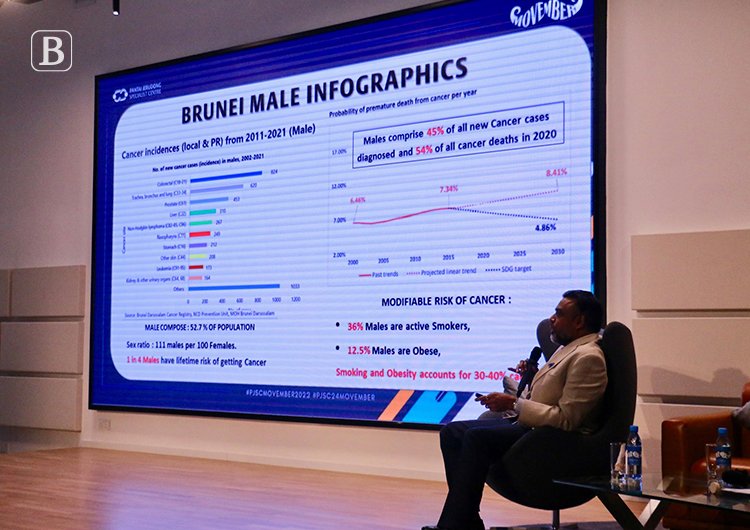 "With Movember being held every year, TBCC of PJSC hopes that the campaign can initiate conversation on men's health issues and encourage men to speak up," they said.
During a talk on the common cancers occurring among men in Brunei Darussalam, Consultant Medical Oncologist at TBCC, PJSC, Dr Ravi Sekhar Patnaik shared that worldwide, cancer cases are expected to increase by 63% from the 18.1 million cases in 2018 to the expected 29.5 million cases in 2040.
Brunei is no exception to this, he added , as the sultanate is also expected to see a 160% increase in cancer related deaths by 2040 compared to 2020.
In the context of men's health in Brunei Darussalam, with men composing 52.7% of the total population, Dr Ravi stated that 27% of men or about 1 in 4 males in Brunei have a lifetime risk of getting cancer.
In 2020, males comprise of 45% of all new cancer cases and they made up 54% of all cancer deaths, continued the specialist, adding that the top three cancers affecting men throughout 2011 to 2021 were colon cancer with 824 cases, lung cancer with 620 cases and prostate cancer with 453 cases.
According to Senior Consultant Radiation Oncologist at TBCC, PJSC, Dr Jacob Samuel Justin, there is indeed a worrying trend of for male cancers in Brunei, with the number of new cancer cases among males increasing by 58% between the last two decades.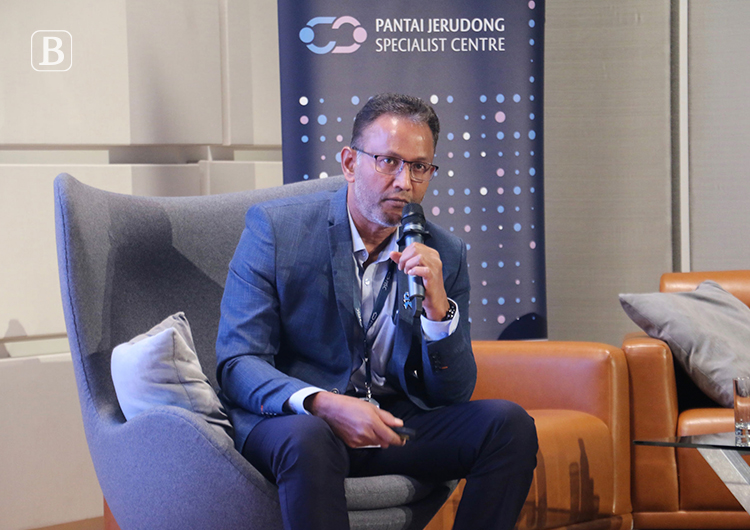 Citing the Brunei Darussalam Cancer Registry of the Ministry of Health, the statistics showed that the number of new cancer cases in males between 2012 to 2021 stood at 2,767 cases compared to the 1,747 new cancer cases that occurred between 2002 to 2011.
Though the growth can be attributed to the increased awareness on men's cancer and men's health which has resulted in more men getting cancer screenings and receiving diagnosis, there are still certain "risk factors" that make men more prone to cancer.
He said that men are more likely to engage in risky behaviors that may affect their health which include smoking and obesity, both of which are among the top two attributable causes of cancer.
Ultimately, for both specialists, early detection and prevention remain one of the main keys in reducing cancer cases among males in Brunei Darussalam, along with exercise and a healthy diet.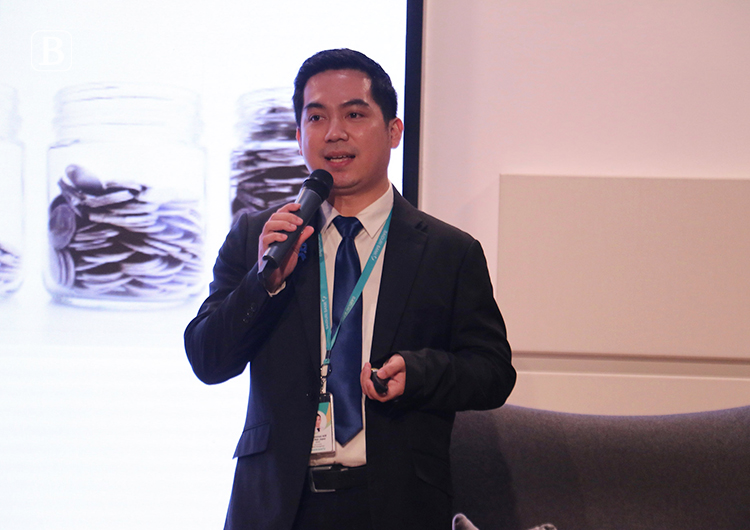 Following the talks delivered by the TBCC doctors, the event continued with a forum session moderated by Acting Marketing and Public Relations Manager, Nazdeny Ardian Hj Johan and included Clinical Psychologist from MoH,Hj Mohamad Danial Azizi Hj Mahadi, cancer patient, Aaron John Jo Junjie along with Dr Ravi Sekhar Patnaik and Dr Jacob Samuel Justin.
The forum highlighted the importance of cancer screening for men that are readily available in Brunei under the National Health Screening Programme.
The event, which was held at the Baiduri Bank Community Space at the Baiduri Bank Headqaurters ended with a financial talk by Senior Financial Planner, Mohammad Aliff Hj Mat Japar.
THE BRUNEIAN | BANDAR SERI BEGAWAN