Standard Chartered Bank Brunei has won Best Digital Bank for the ninth time awarded by The Digital Banker under its Global Retail Banking Innovation Awards.
Chief Executive Office of Standard Chartered Bank Brunei Pengiran Aki Ismasufian Pengiran Haji Ibrahim, in a statement, said that winning the award is a real testament to the continuous focus, enhancement and investments the bank made into its digital journey.
"From automating back-end processes to system upgrades and even changing the way we communicate with our clients via digital formats, our strive to digitise in all areas continues to guide the way we work and think for our clients," he said.
On her part, Head of Consumer Private Business Banking (CPBB) Jocelane Basir said that the pandemic has accelerated the need for digitisation in almost all aspects of our lives.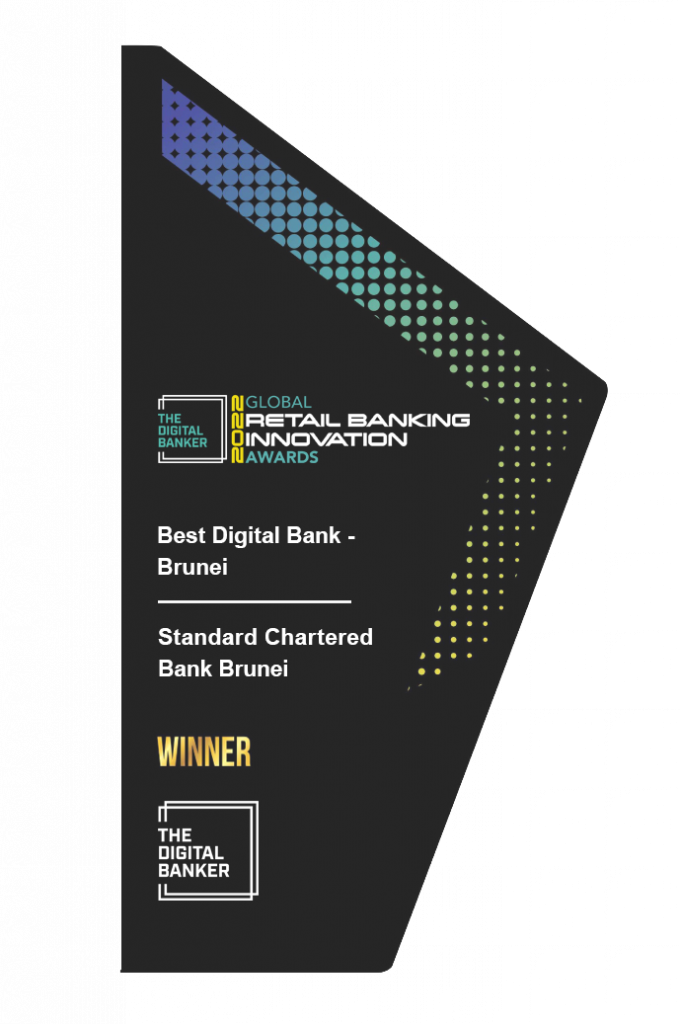 "Speed and adaptation to change while maintaining a robust approach to security and risk management to keep our customers safe online is driven by keeping our clients at the heart of everything we do at Standard Chartered. Our Online Banking and SC Mobile App capabilities are built with a breadth of services to fulfil banking needs at their convenience," she said.
From now until 31 December 2022, Standard Chartered clients can stand a chance to win an iPhone14 simply by participating in its social media campaign. To find out more visit the bank's official social media accounts.
Standard Chartered is the only bank where you can view your updated investment portfolio online and redeem credit card points instantly for credit card purchases or transfer to global loyalty programmes. Mobile App users can also manage their cards through a suite of services such as Change or Activate PIN set, Report Lost / Stolen Card; Update Account Profiles, Fund Transfers, Bill Payments and more.
SC Mobile App can be downloaded by all Standard Chartered customers from Appstore for IOS or from Google Playstore for android.
For more information on the Digital Acceleration 2021 Promotion, visit the bank's website at www.sc.com/bn and follow the bank's social media accounts on Instagram @StanChartBn or Facebook www.facebook.com/StandardCharteredBN.
THE BRUNEIAN | BANDAR SERI BEGAWAN