Laundromat Franchise MyDobi is widening its presence in the sultanate with the opening of its 10th outlet in Mata-Mata Gadong.
The newly-established outlet operated by Wealthy Enterprise is located at Unit 1, Ground Floor, Lot 14068, Bangunan Hjh Kaisah & Anak-Anak, Mata-Mata Gadong.
According to the CEO of MyDobi and HS Laundry Sdn Bhd, Sheila Sim the decision to have the new outlet in Mata-Mata is also owing to its strategic location near a populated and highly dynamic residential area.
"We see there is a huge potential in this area. Mata-Mata has a huge residential area and we aim to provide the best self-service coin laundry experience to everyone," she added.
The opening ceremony was officiated by MyDobi Chairman, Hong Heng How, CEO of MyDobi Sheila Sim and representatives from Wealthy Enterprise, Kong Yun Siong, Kong You Kuin and Irene Lai Fung Ling.
Upon entering the new outlet, customers are greeted with an ample seating area and a TV to provide users with a pleasurable environment while doing their laundry.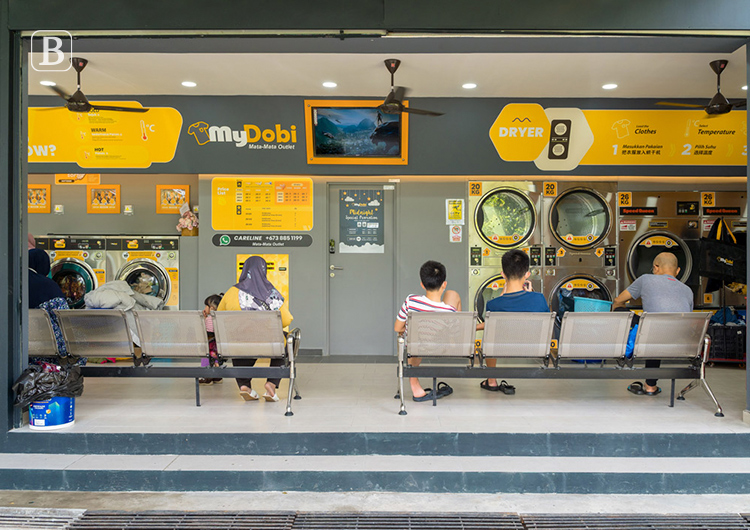 "The corporate colors of warm yellow make the environment a comfortable and friendly place to be, and the black and dark gray colours mean we are serious in our business and users can trust in us," she shared.
The new outlet in Mata-Mata features state-of-the-art coin-operated Speed Queen washers and dryers.
"MyDobi offers self-service washing and drying in less than an hour's time whereby users can have the choice of different sizes of machines capacity to suit their needs," Sheila explained.
"The biggest being the 28kg washers which can wash an approximately 70 items of clothing and 26 kg big dryers," she added.
In addition to that, the company also offers Halal Certified Superklene Detergent, Supersoft Softener and its concentrated laundry sanitiser that is mostly used in hospitals and effective against covid-19 and other micro-organisms.
"Apart from that, our machines are regularly serviced to avoid downtime, safety and better machine performance to our users," she further added.
The international franchise was originally founded in Sarawak in 2015 with its first outlet established in Miri.
The company currently has 62 laundry franchises operating in Malaysia and Brunei with MyDobi Mata-Mata being the latest outlet in the Sultanate.
MyDobi was the first laundry brand that developed its own self-service smart kiosk system with a loyalty programme in Malaysia where users can register a laundry card and top-up credit to it.
What's more, in 2021 the company launched its first official mobile application called myDobi Connect, which according to Sheila will soon be up and running in Brunei.
"MyDobi will be introducing cashless laundry with a loyalty program in Brunei. Users can just activate the machines with their smartphones and no longer have to deal with tokens," she said.
Since introducing MyDobi in Brunei, the company shared that the community support for the business has been positive.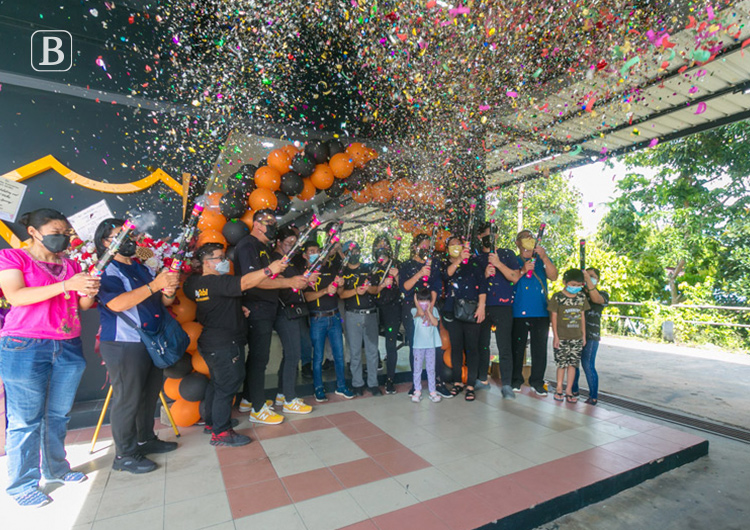 "We now have our own technical team in Brunei to support all myDobi Brunei outlets. Although most of our outlets are manned by our individual licensees, supports are always there for them whenever they need it," she said.
"We also introduced our self-developed technology recently in Brunei, which is called Double Wash. The main difference between Double Wash and Normal Wash is that Double wash takes 35 mins of longer washing, and even the detergent, softener and sanitizer provided is doubled," she added.
When asked about future plans for MyDobi, the CEO said that they are eyeing expanding its presence across Asia and being the highest-grossing chain store.
THE BRUNEIAN | BANDAR SERI BEGAWAN