Get your game hats ready and show your skills at the newly opened The Boss Poolhouse and Cafe!
Located on the ground floor of The Boss Gym at Higher Point Qlap, the new kid on the block displays a unique character with its movie-themed designs such as The Godfather and John Wick – favourites of the business founder, Kenny Tchung.
The space which also serves as a cafe has a spacious playing space and uses the best CPBA competition on its tables.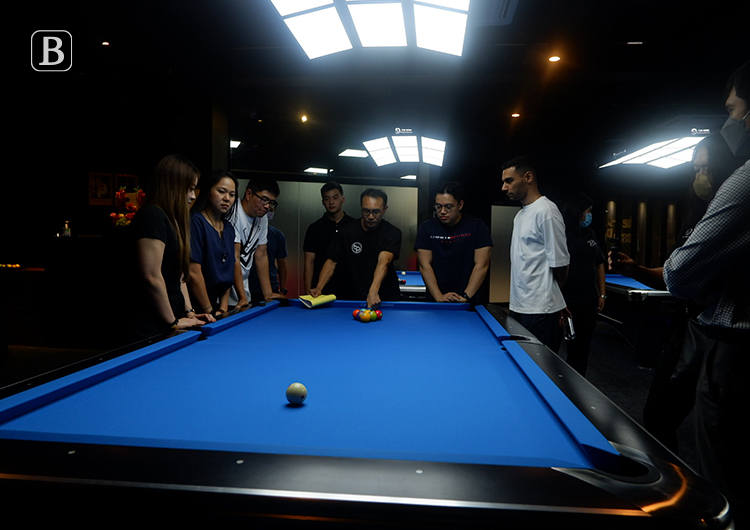 For those who need privacy with friends and family, the pool house has two private VIP rooms for a more comfortable stay at the centre.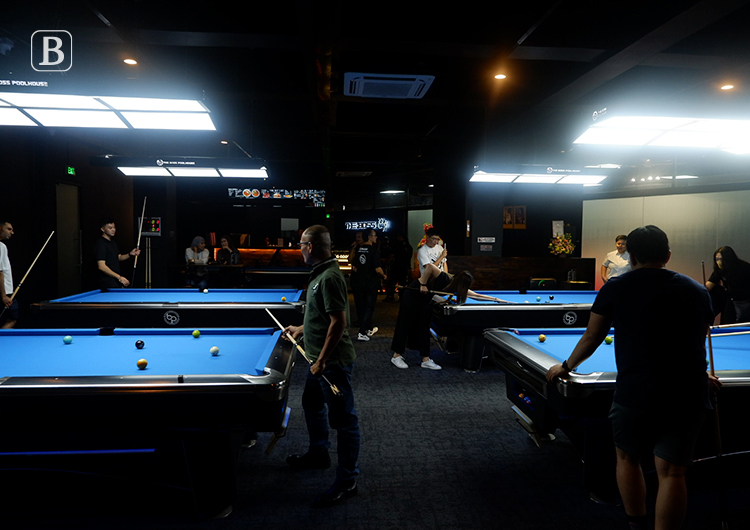 If you are feeling hungry and need to quench your thirst, worry not as the store serves a fusion of Malay and Western food on the menu.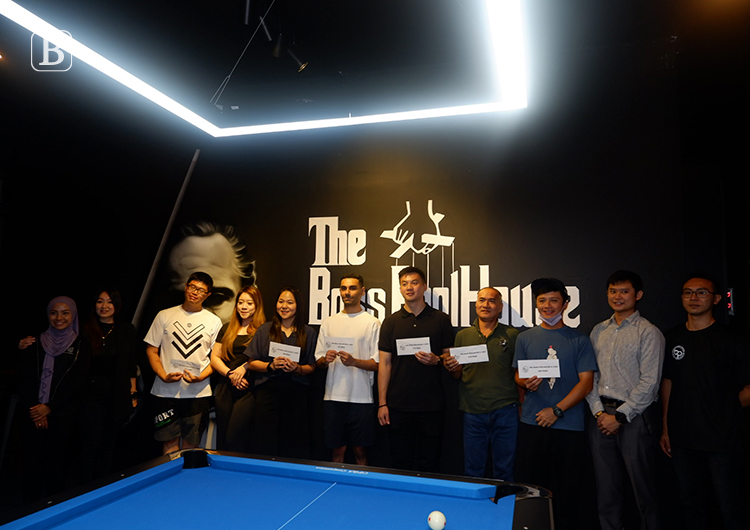 To further enliven the opening ceremony, customers had the opportunity to take part in a mini in-house nine-ball pool contest.
Some eight contestants played against one another for a chance to win a complimentary one-hour session to play inside the VIP room.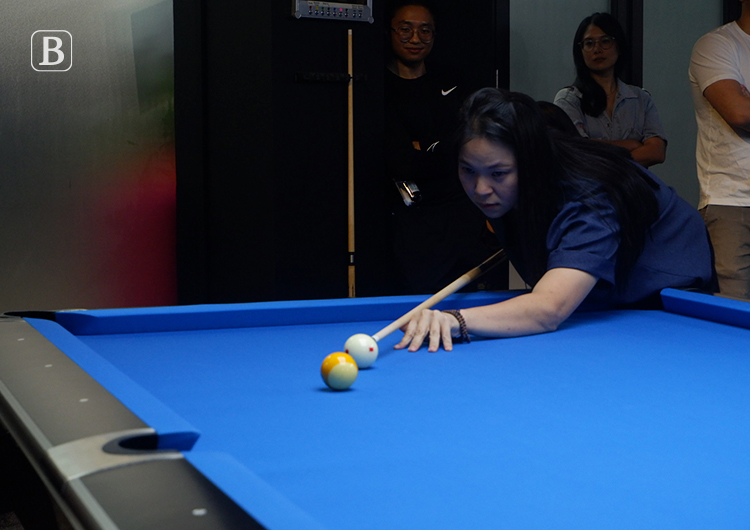 In a race to the top, two final contestants went head-to-head giving their best to strike the last nine-ball, placing Pranay and Yung in the first and second places, respectively.
The Boss Poolhouse received positive feedback from its guests during the shop debut, wanting to come back to the centre with more peers and family.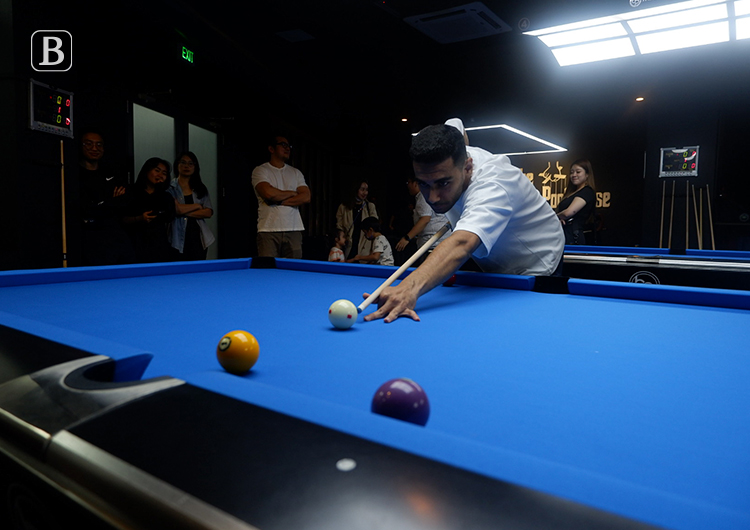 The Boss Poolhouse opens daily from 10am to 2am while Friday is from 2pm to 2am.
The ribbon cutting ceremony to mark the store opening was by its General Manager Dekna Bahri, Personal Assistant Vivian Bong and Management Jack Chong.
THE BRUNEIAN | BANDAR SERI BEGAWAN