Bank Islam Brunei Darussalam (BIBD) is inviting the public to visit its pavilion at the 26th Consumer Fair at the International Convention Centre to enjoy some attractive promotions and rewards from 11 until 15 January 2023.
Sign up for BIBD's latest 'Eco-Friendly' Credit Cards and enjoy a free 3-year waiver on the annual fee and get an eco gift.

The eco-friendly cards are crafted using the same technology and functionality as conventional plastic cards, but made from renewable materials, require less energy to create and produce no toxins when destroyed during incineration.
Create an impact and contribute towards the greater good through your aspirations and make this possible via the BIBD Aspirasi 5 – BIBD representatives will be at the pavilion to provide interested individuals with more information on the savings and rewards programme.

BIBD Aspirasi is part of the Bank's aspiration as a Partner in Progress towards building a strong financial foundation and greater financial literacy among members of the public, via encouraging and incentivising the practice of saving.

This is in line with BIBD's commitment towards sustainability and alignment with the Maqasid Shariah, the Islamic bank said in a statement.
In addition, customers who are yet to activate their QuickPay and BIBD Virtual Card may do so at the BIBD booth during the Consumer Fair and get $5 for free upon activation of the card.

Visitors to the Consumer Fair will also be able to enjoy BIBD's digital payment solutions via the BIBD NEXGEN Wallet and support their local vendors at the same time with a variety of cashless payment methods being made available at the fair.

Meanwhile, BIBD Securities, Brunei's first securities company and a wholly-owned subsidiary of BIBD is also offering a 0.5% special fee on any mutual fund signed up for at the event.

Customers can also apply for new personal financing and enjoy a 100% fee waiver.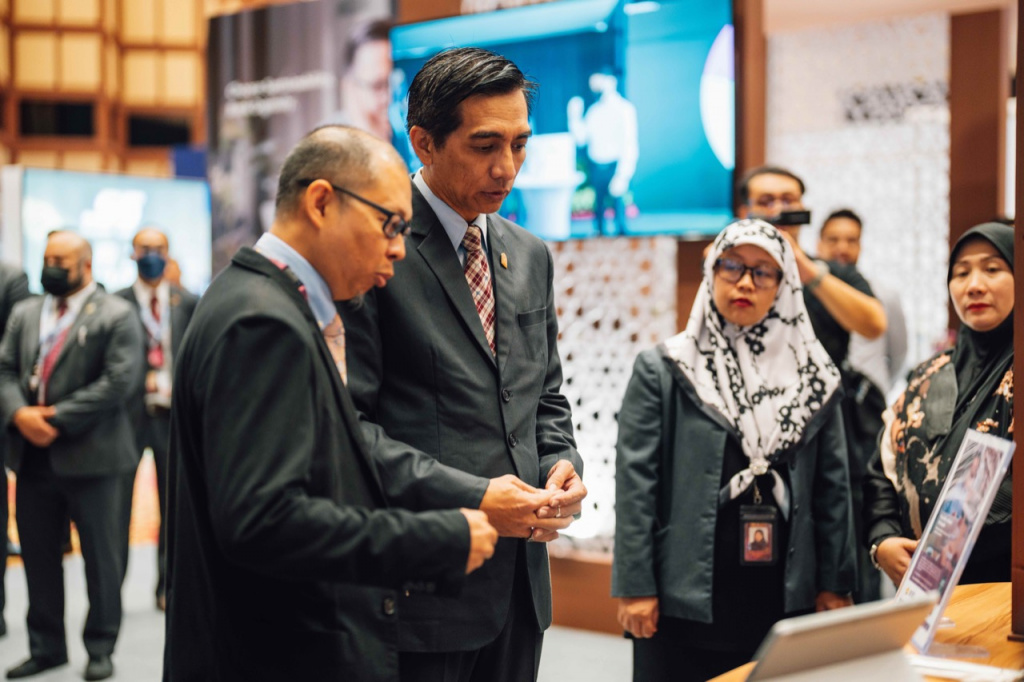 The launch of the 26th Consumer Fair was attended by Permanent Secretary (Sports) at the Ministry of
Culture, Youth and Sports, Pengiran Mohammad Amirrizal Pengiran Haji Mahmud and Advisor of D'Sunlit Pengiran Haji Salleh Ab Rahaman Pengiran Haji Damit.

Also present at the event were BIBD Managing Director and CEO Junaidi Haji Masri and other members of the senior management team of BIBD.
THE BRUNEIAN | BANDAR SERI BEGAWAN